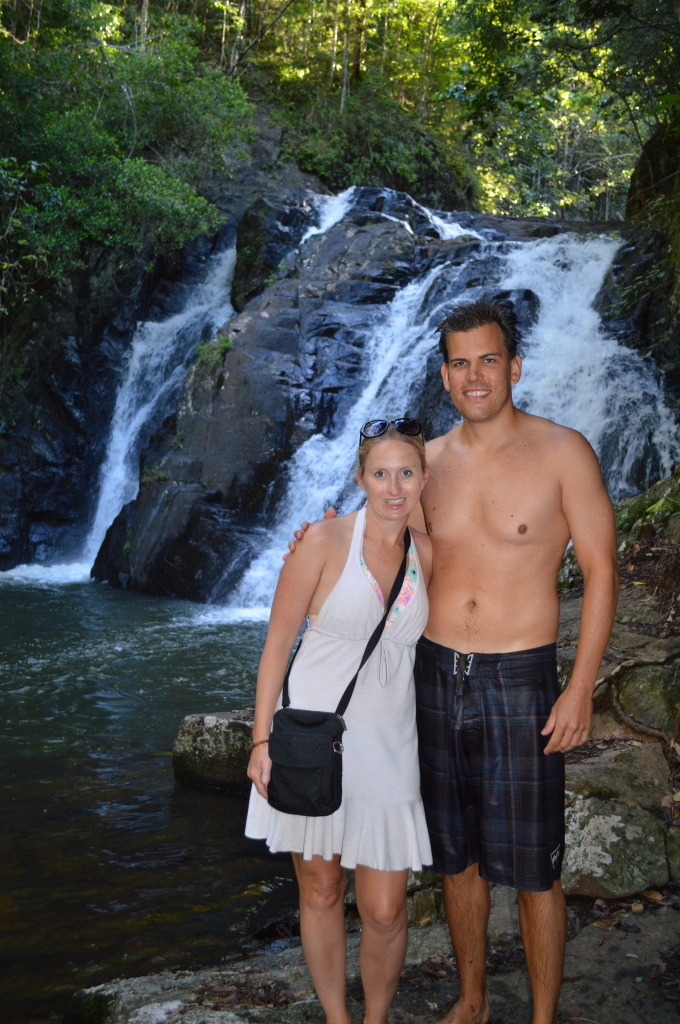 Before embarking on another action packed day, we fueled up with some brekkie (breakfast) at the On The Wallaby Lodge after a good nights rest. Many Aussies enjoy some Vegemite spread on toast in the morning, so we decided to give it a go. I'd like to think I'm a pretty adventurous eater and willing to try anything but this was tough on the palate. I would describe Vegemite as tasting like salty burnt rubber.
We met our guide for the day, Ryan, and headed out for a bike ride through the Daintree National Park.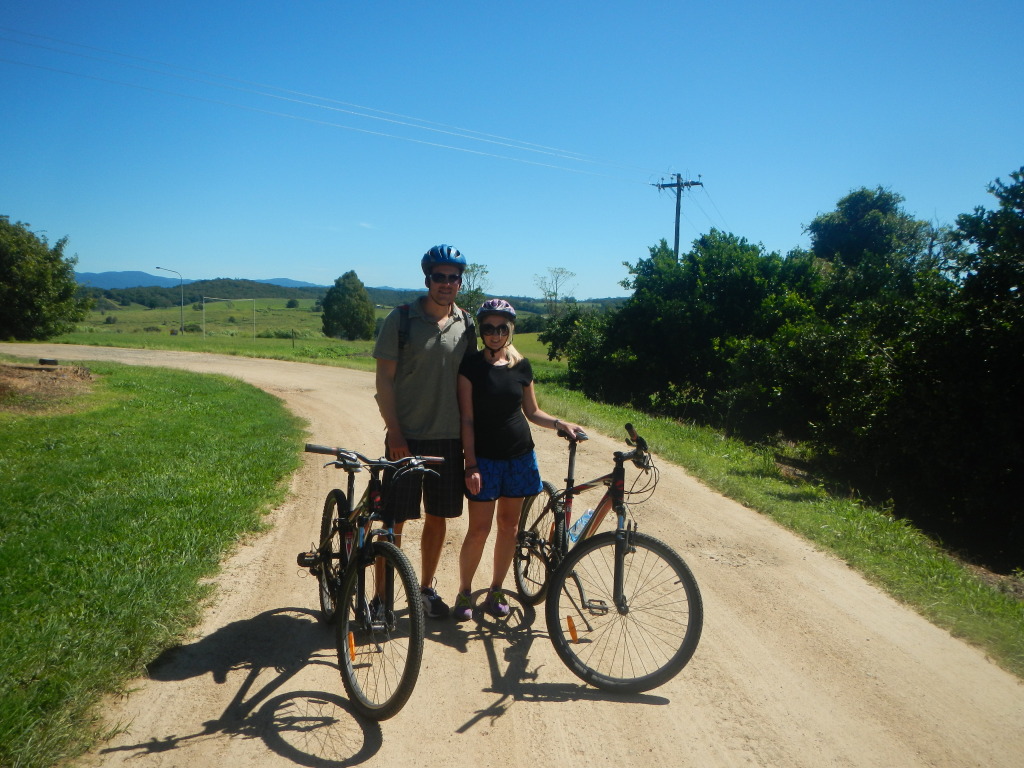 Here's a video of us biking through the more densely forested area of the park.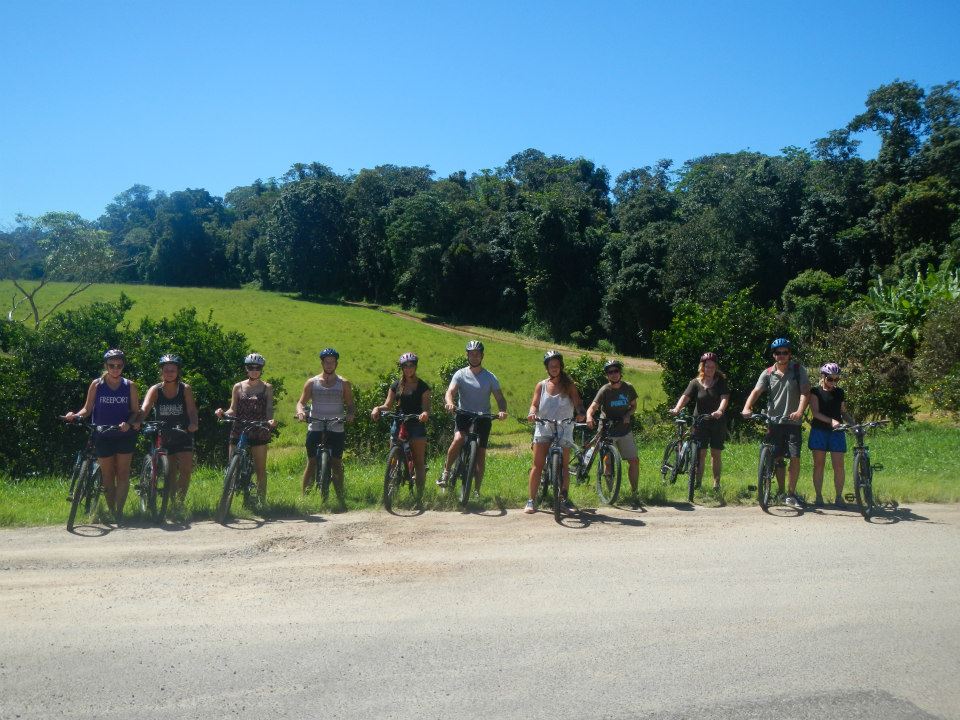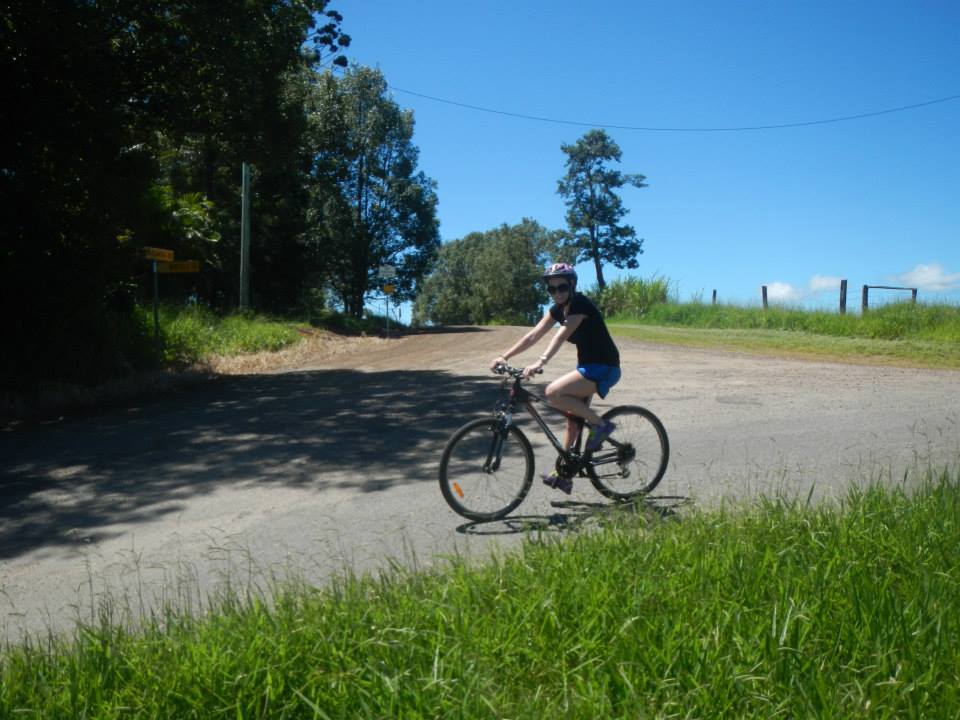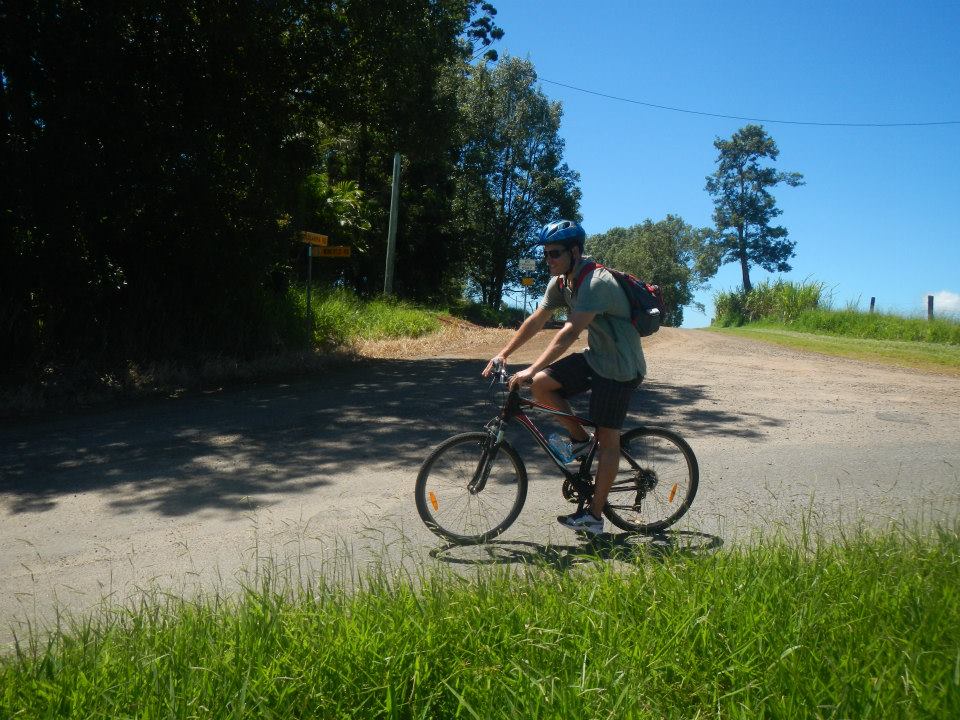 Here's a GoPro video on me going pretty fast down a big hill
Next we did a little hiking and swam in some waterfalls – none as big as Millaa Millaa from the day before, but refreshing nonetheless.
After drying off and dropping off the bikes, we went to a lake to do some kayaking.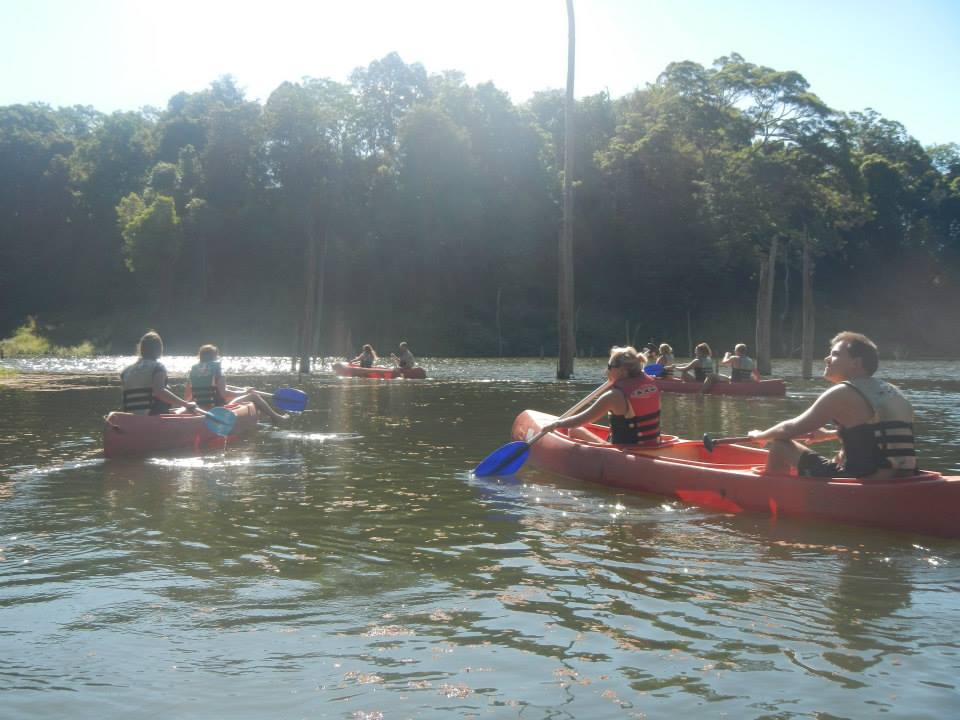 We kept our eyes sharp to try and spot some wildlife. If you look really close in the picture below, you can see several wallabies.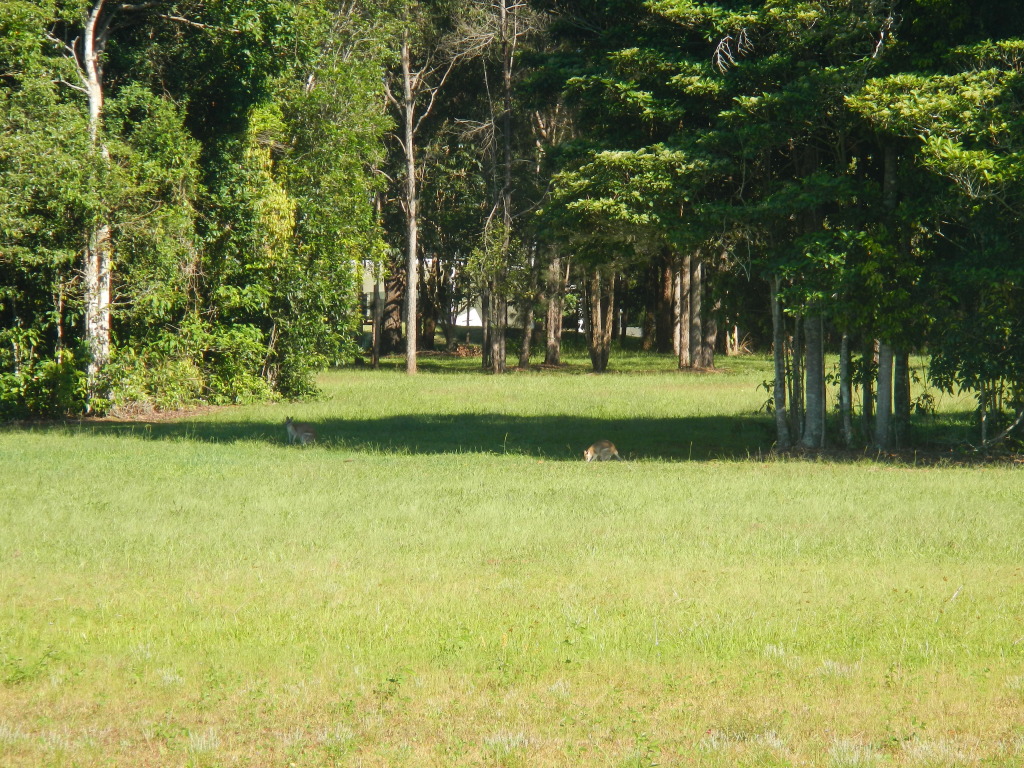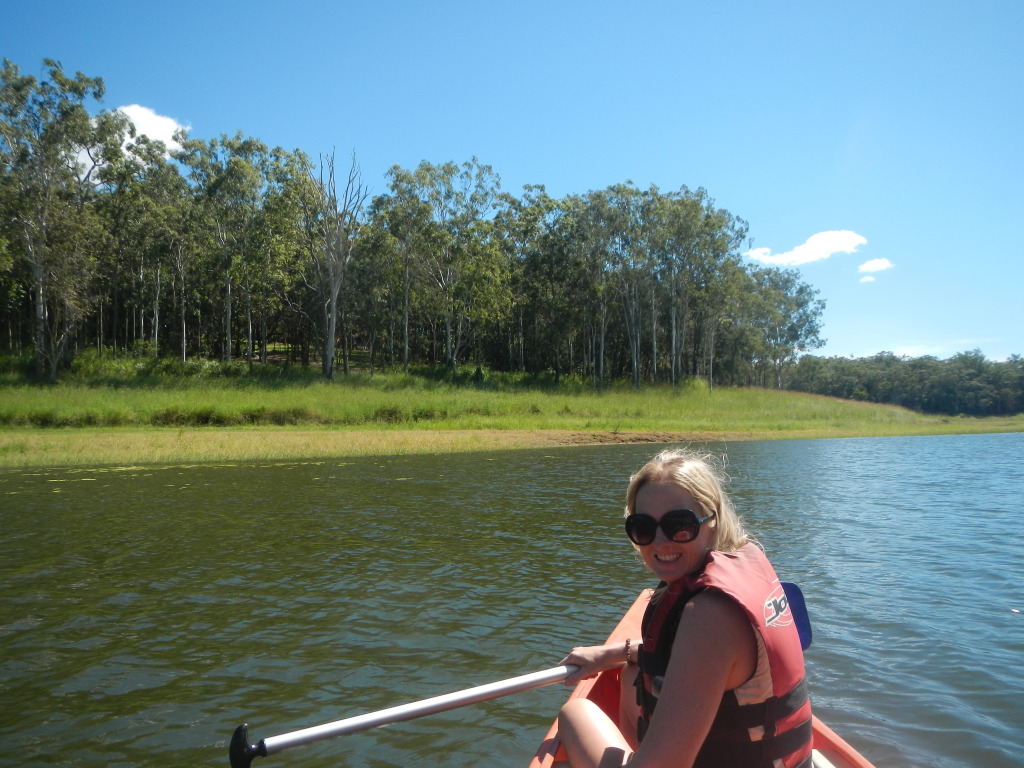 After kayaking, the whole group got together for a photo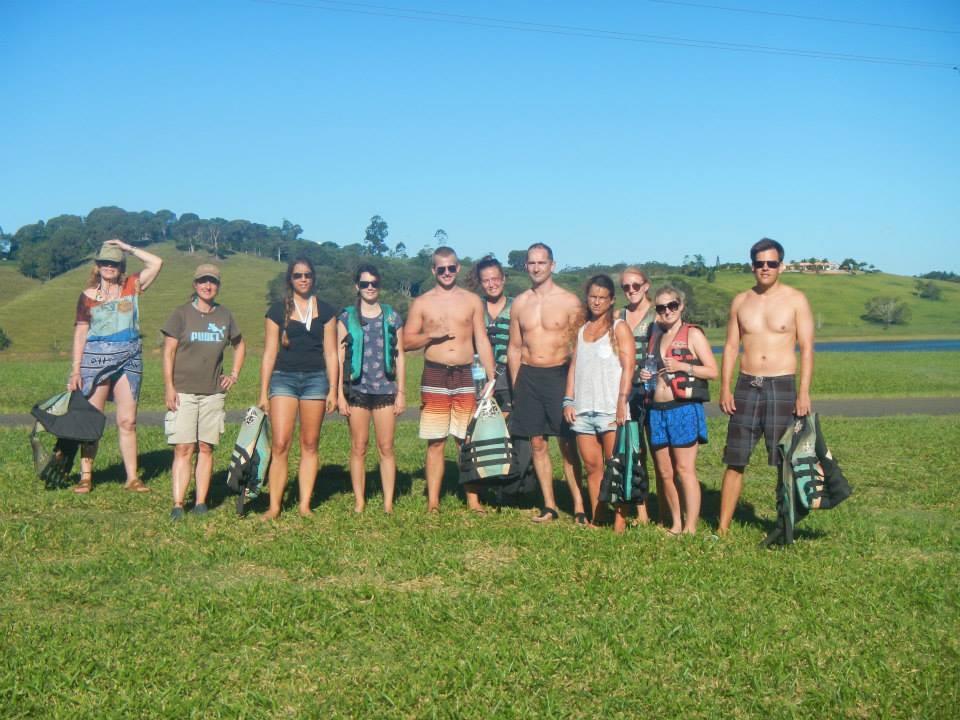 After this, Ryan drove us back to Cairns on the bus to Travellers Oasis. We grabbed our bags out of storage and checked into our new room – a deluxe because they didn't have any regular rooms available. Since these rooms are a little pricey, we only stayed here one night before switching to yet another room.