We went on a 2 day action packed tour with On the Wallaby Backpackers Lodge. We tossed our bags in storage at Travellers and were picked up early in the morning.
Waterfalls, rainforest hikes and bicycling, kayaking and swimming were all part of a wonderful trip.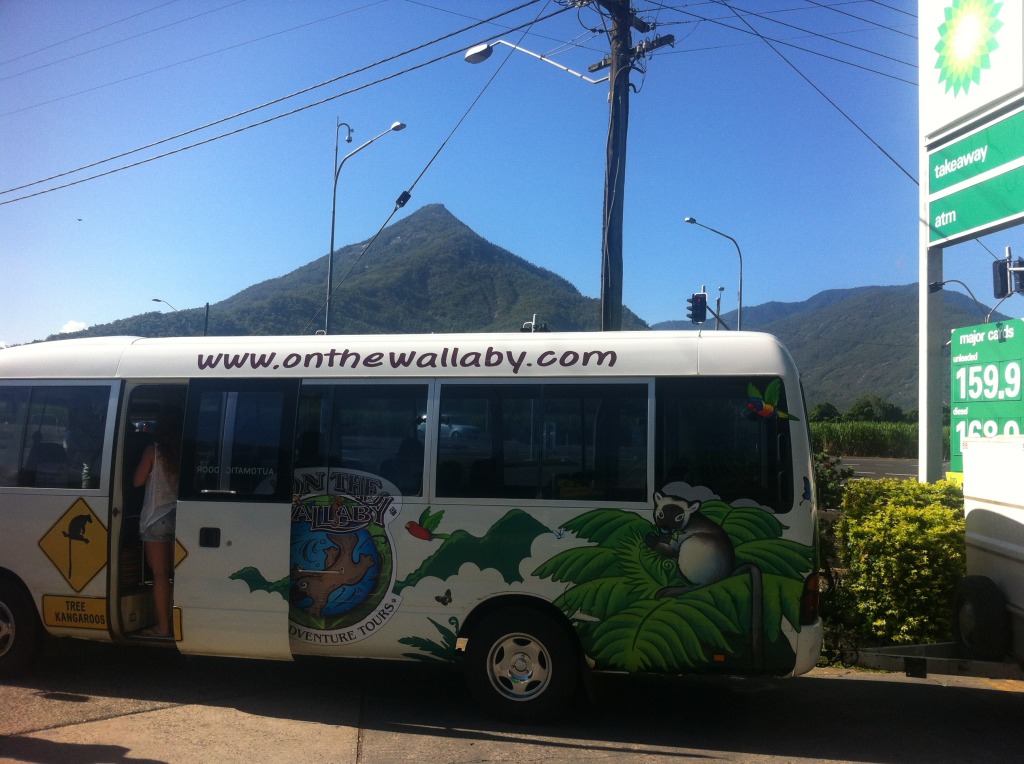 Our first stop was Curtain Fig National Park which is in the Daintree Rainforest and contains lush vegetation and a huge fig tree. Our guide, Cherene, for the first day of our trip was absolutely amazing! She made the trip incredibly enjoyable.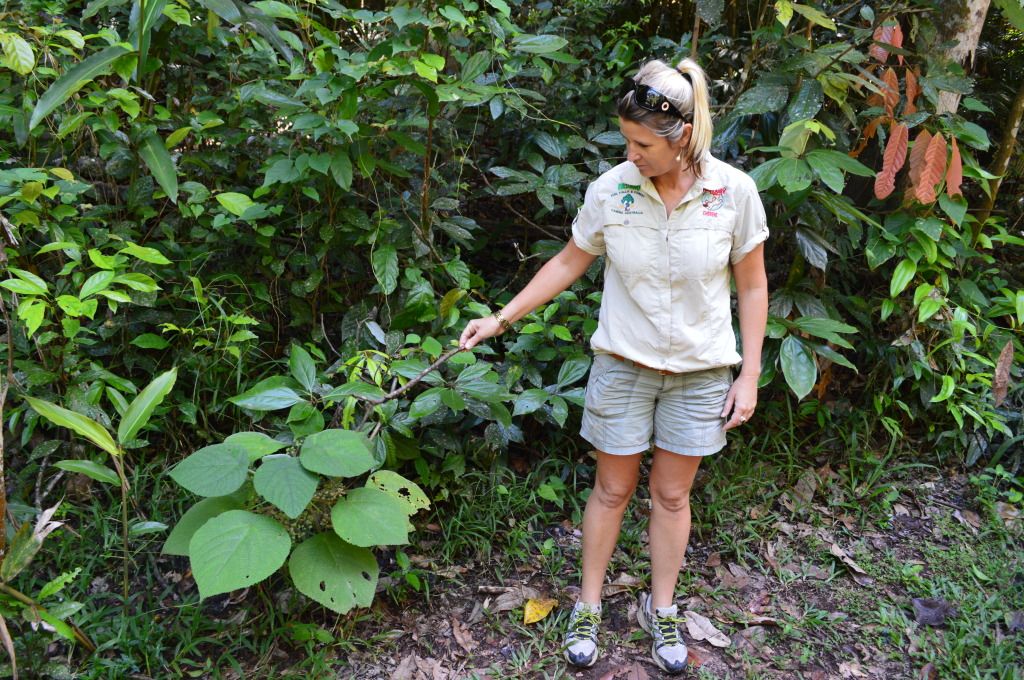 Here's Cherene explaining this very dangerous plant – the Gympie-Gympie – leave it to Australia to even have deadly plants. If this plant's toxins get in the right areas, it can lead to a fatal drop in blood pressure or pain for several months!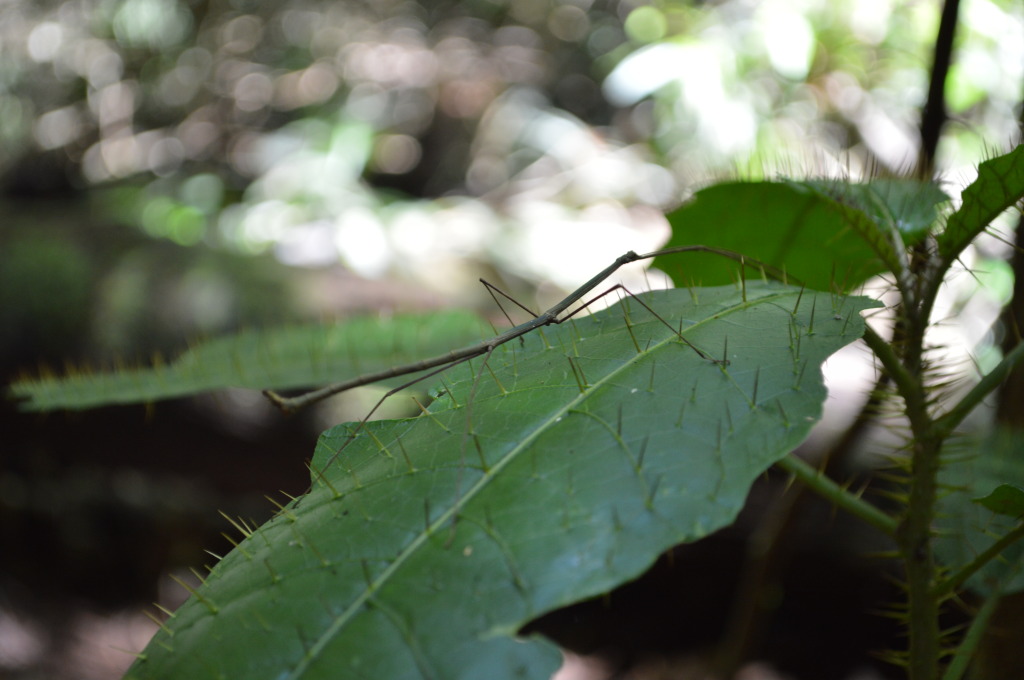 Here's a couple pics of the curtain fig.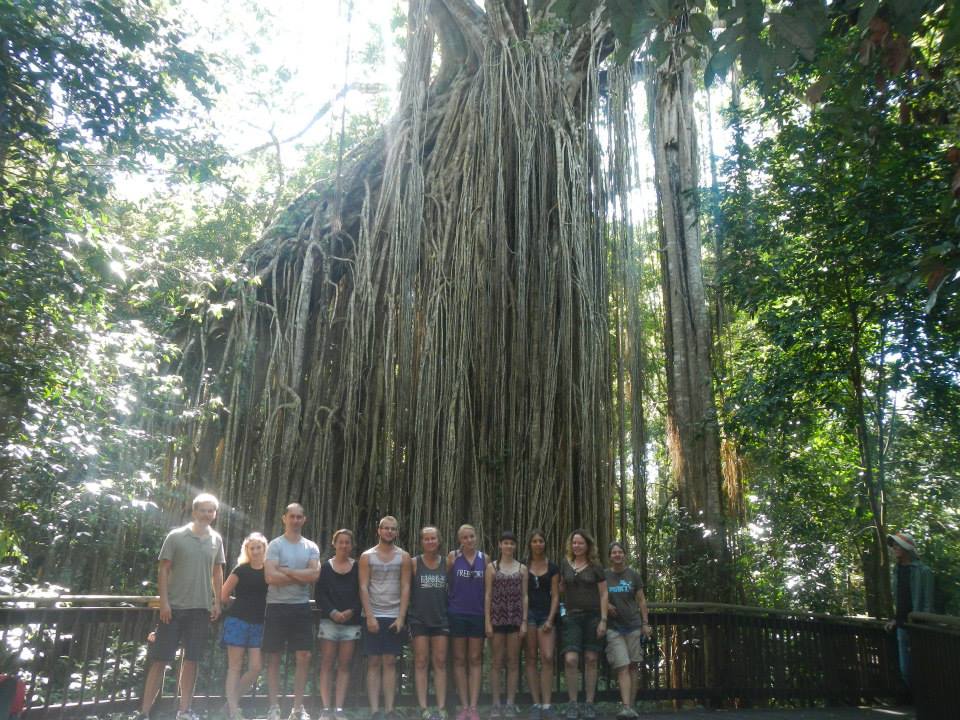 After this, we made our way to Lake Barrine for some swimming and lunch.
The cool and clear water was very refreshing. We loaded up in the van to go to the very beautiful Millaa Millaa waterfalls.
Here's a video of me swimming under the falls with my GoPro.
This waterfall made a cameo in a Herbal Essence commercial, so there was a lot of people dunking their heads and whipping their hair back trying to recreate this scene.
During the drive to a lookout, we played a fun game where you had to pass a match between everyone's mouth without using hands.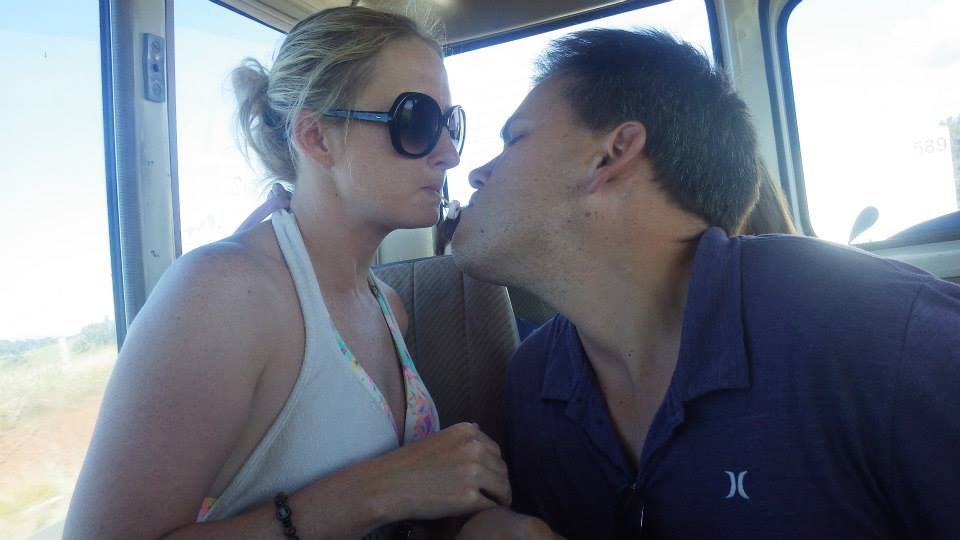 We went to a common place to see platypuses but they weren't active. We stayed the night in Yungaburra at On The Wallaby Lodge. There's not much going on in Yungaburra but we managed to find a pub with some of the other people staying there and had a nice relaxing night.