March 1st is a national holiday in Korea – called 'Sam-il' ('Sam' means 3 and il means 1 – 삼일). It commemorates patriots who rose up against Japanese Colonization in 1919. Japan annexed Korea as part of its empire in 1905 until Japan was defeated in WWII in 1945. For the holiday weekend (March 1 fell on a Friday) we headed to the ancient capital of the Shilla (신라) dynasty, Gyeongju, about an hour bus ride away.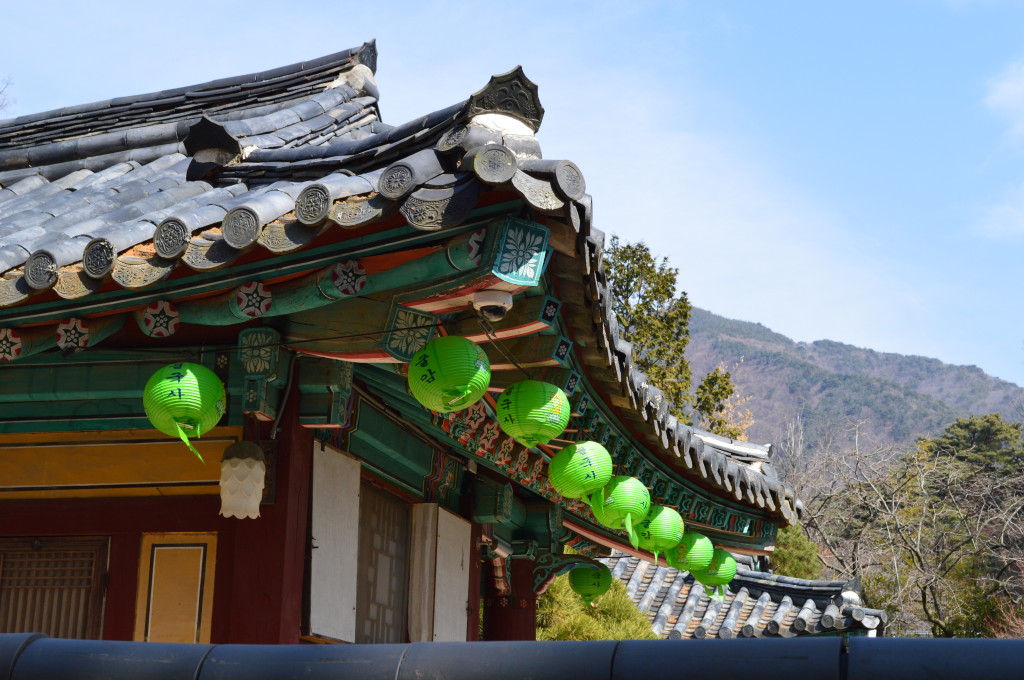 The Shilla 신라 dynasty unified the Korean peninsula in the 600's and ruled for 300 years. Their center of power was in Gyeongju and this city is called 'the museum without walls'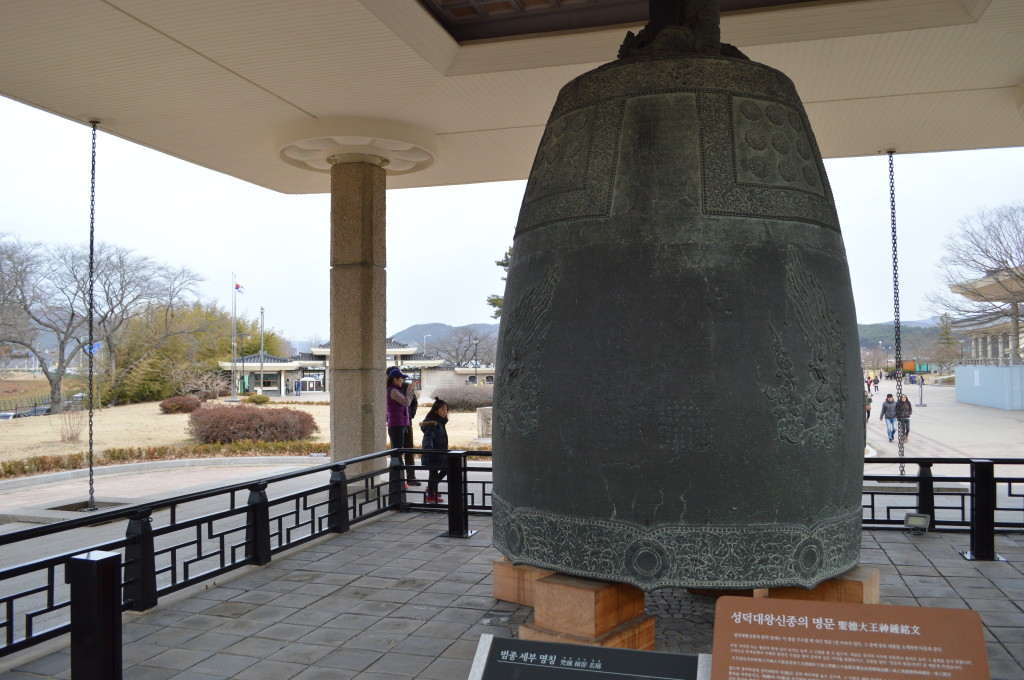 There is an excellent history museum to get acquainted with Shilla and Korean history – This bell is located on the grounds outside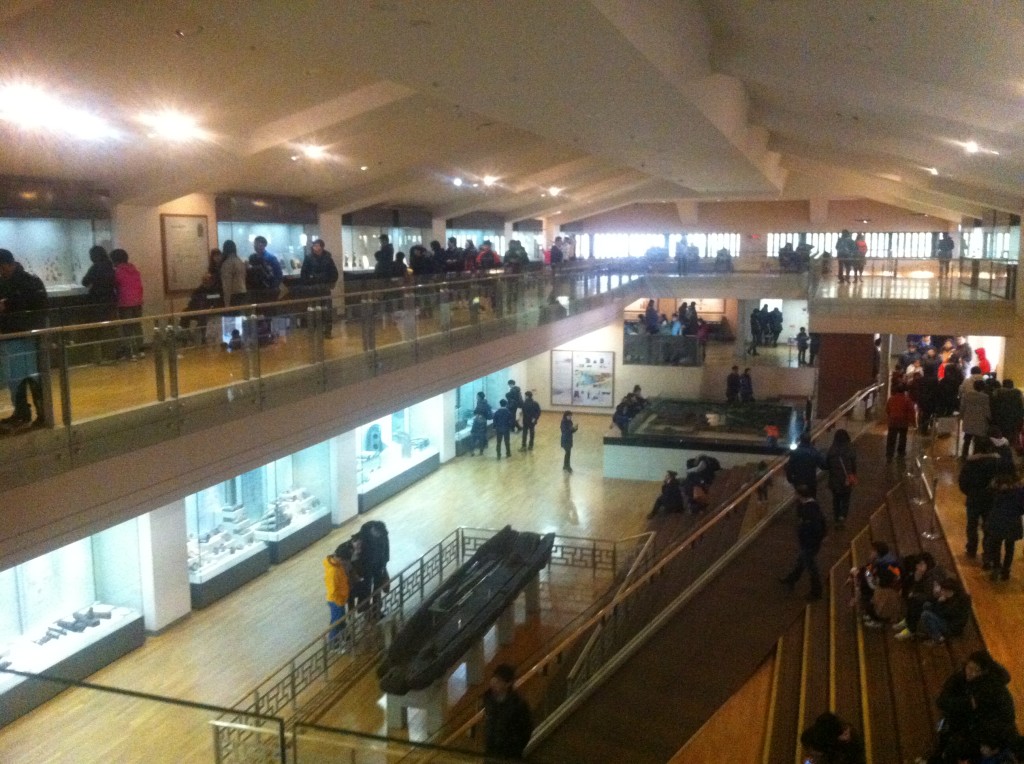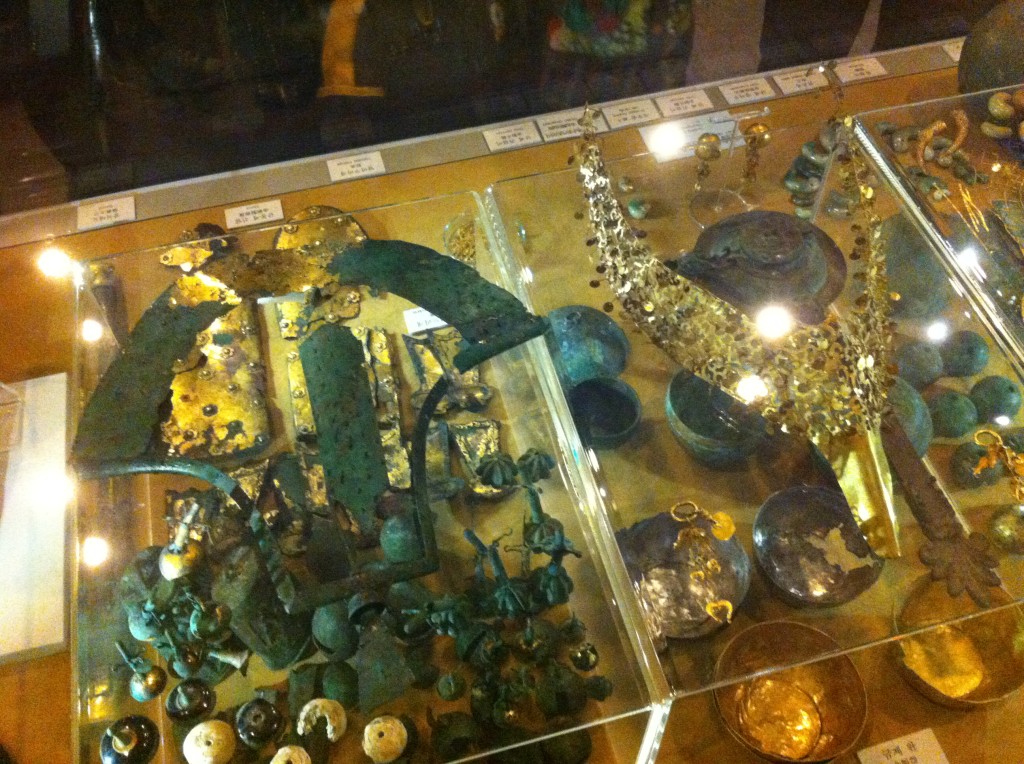 It was freezing here! Where we live, Busan, is right next to the ocean and about as far south as you can get on the Korean peninsula, so we were stunned that short 1 hour bus ride could mean such a difference in temperature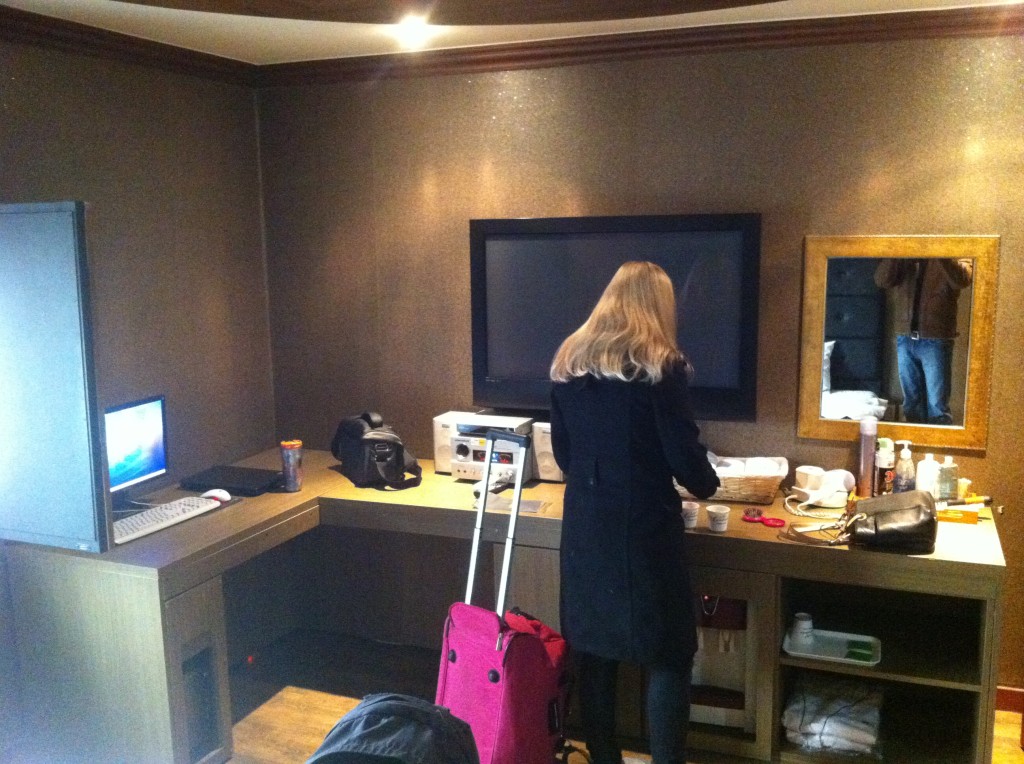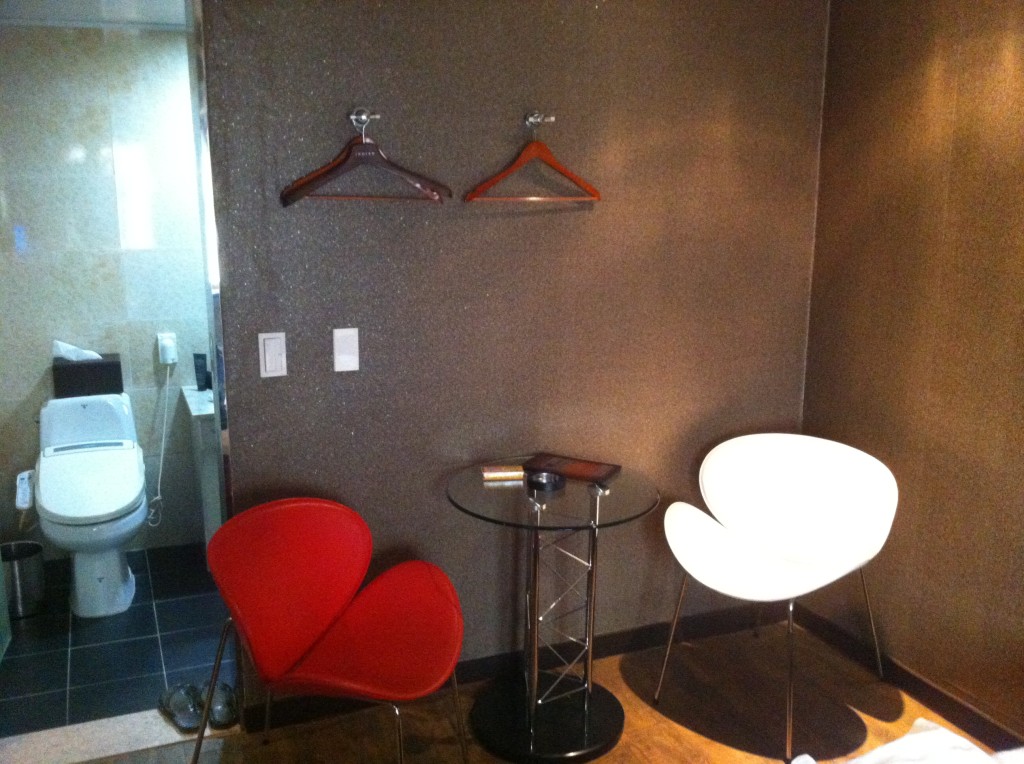 'Love Motels' are everywhere in Korea. They have seedier purposes (the can be rented by the hour and some, including this one, provide you with condoms upon check in) but they are also pleasant places to stay for a couple nights. For $50/night they are clean and include everything you need.
Bulguksa (불국사) – Temple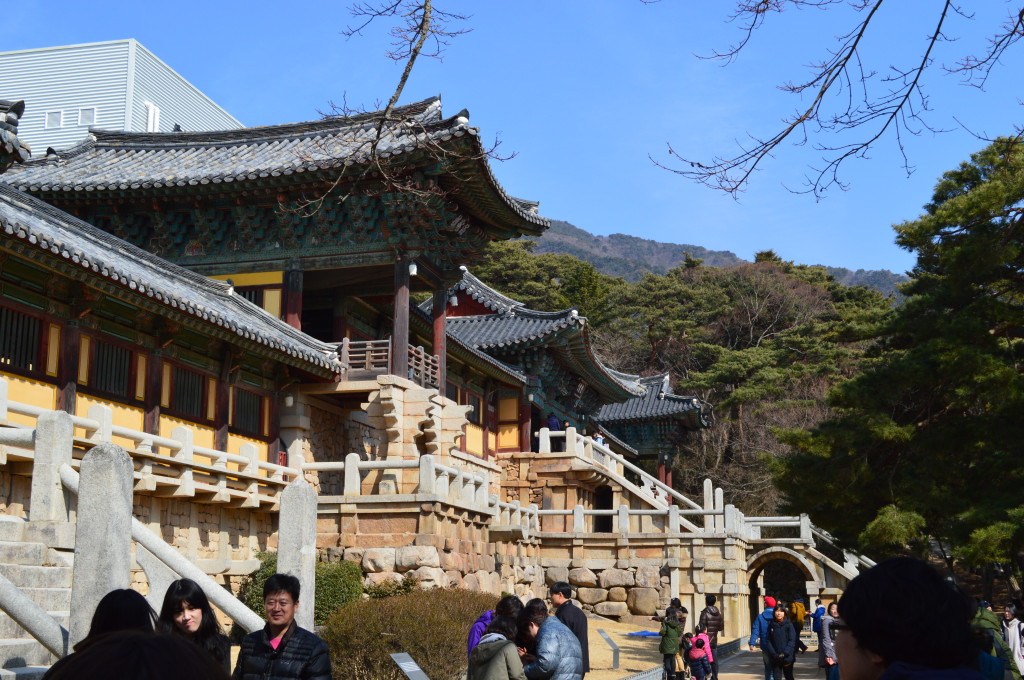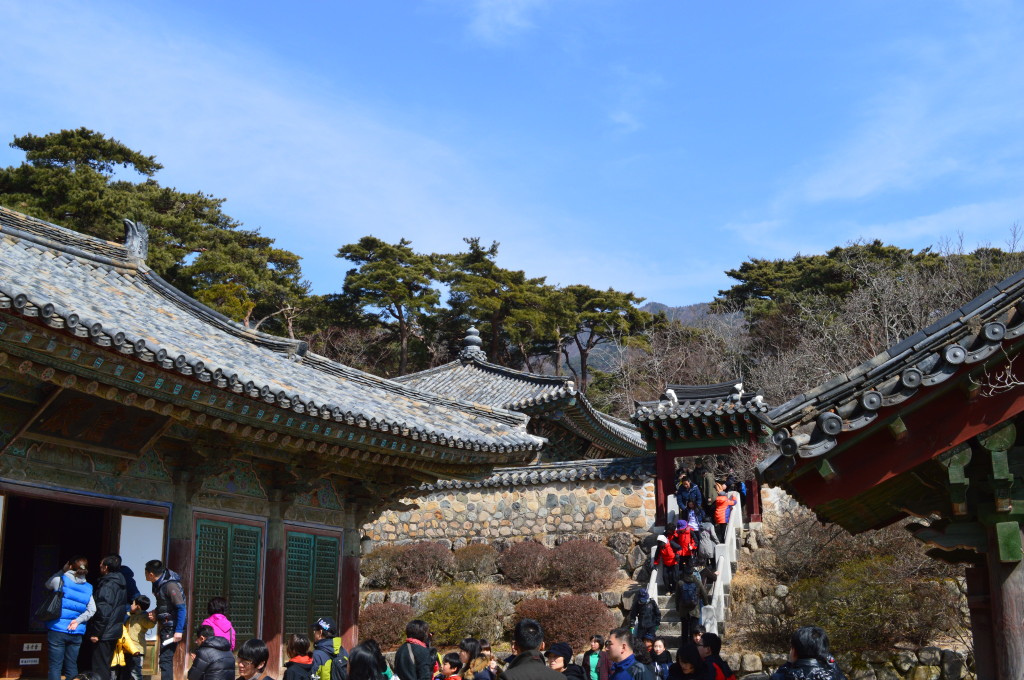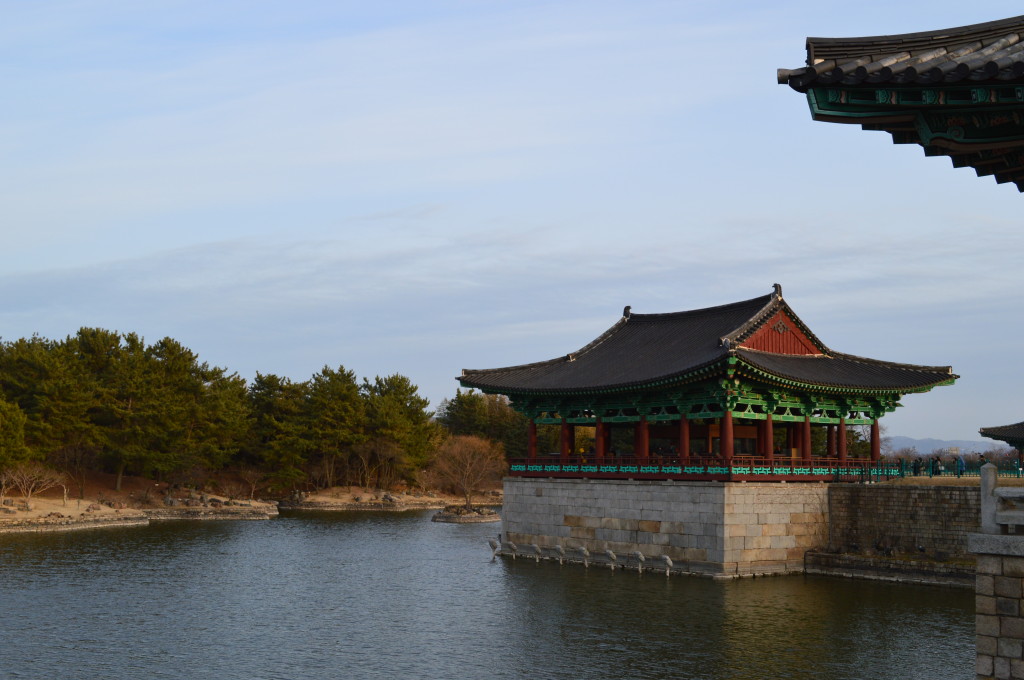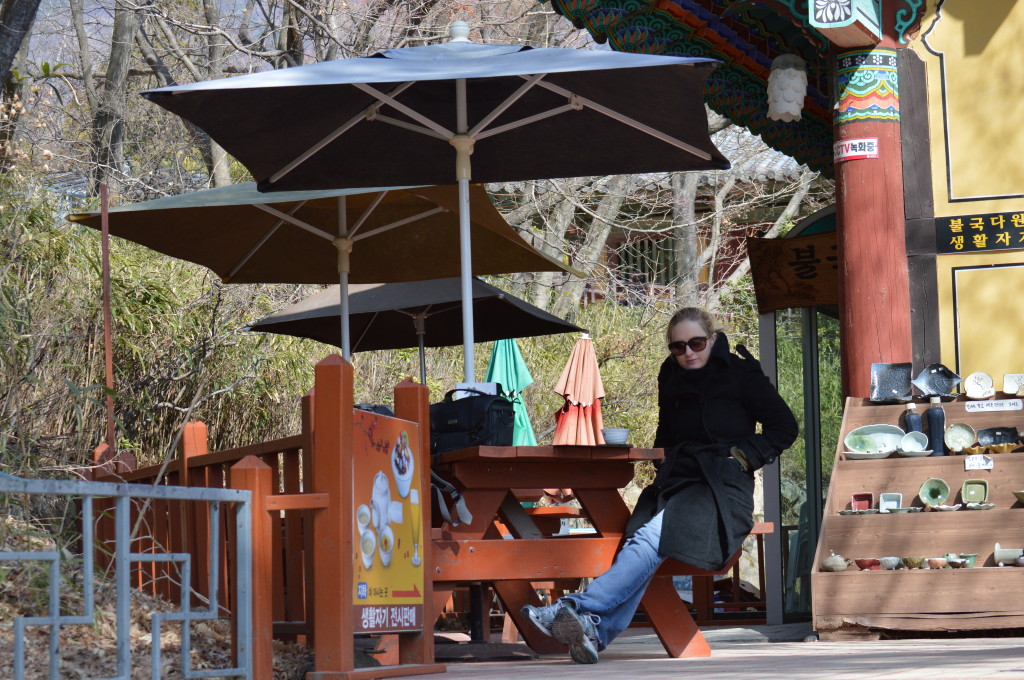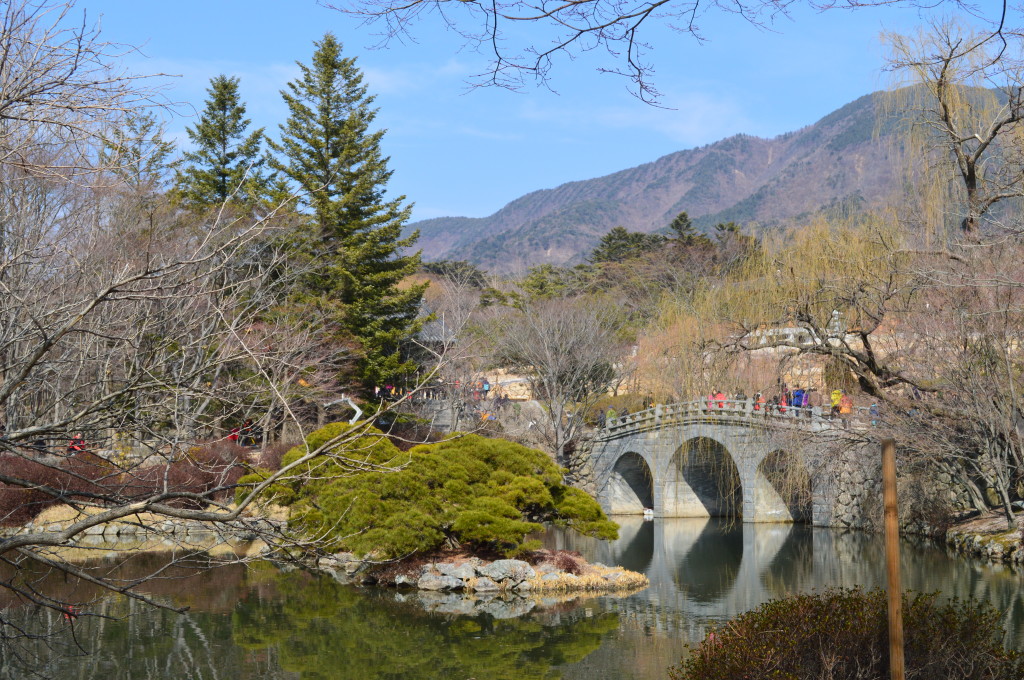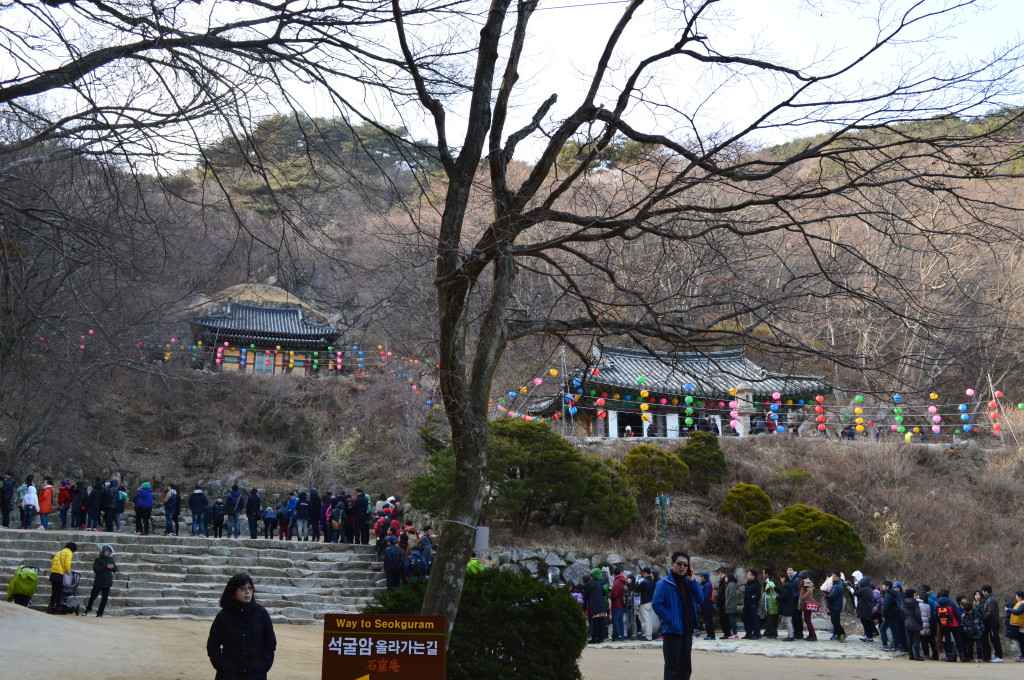 Buddhism flourished during the Shilla period