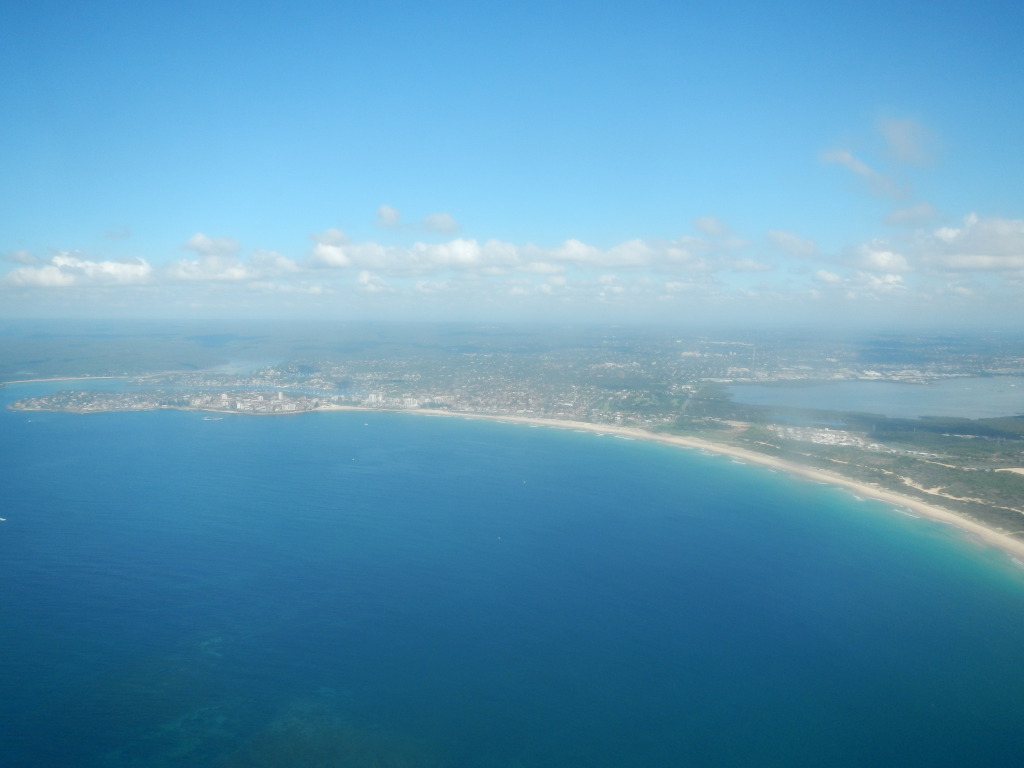 From Singapore, we took a bus north and crossed the border into Malaysia and eventually to the capital city, Kuala Lumpur (if you'll remember, this is also AirAsia's home airport) and where we spent Valentine's night. This bus ride should've only taken 5 hours but traffic made it a 7 hour trip. From KL Sentral (the mail train hub) we took a cab to the airport for an overnight flight to Sydney, Australia. AirAsia only recently added Australia to it's itineraries and we found a great deal online (about $110 for the 8 hour flight).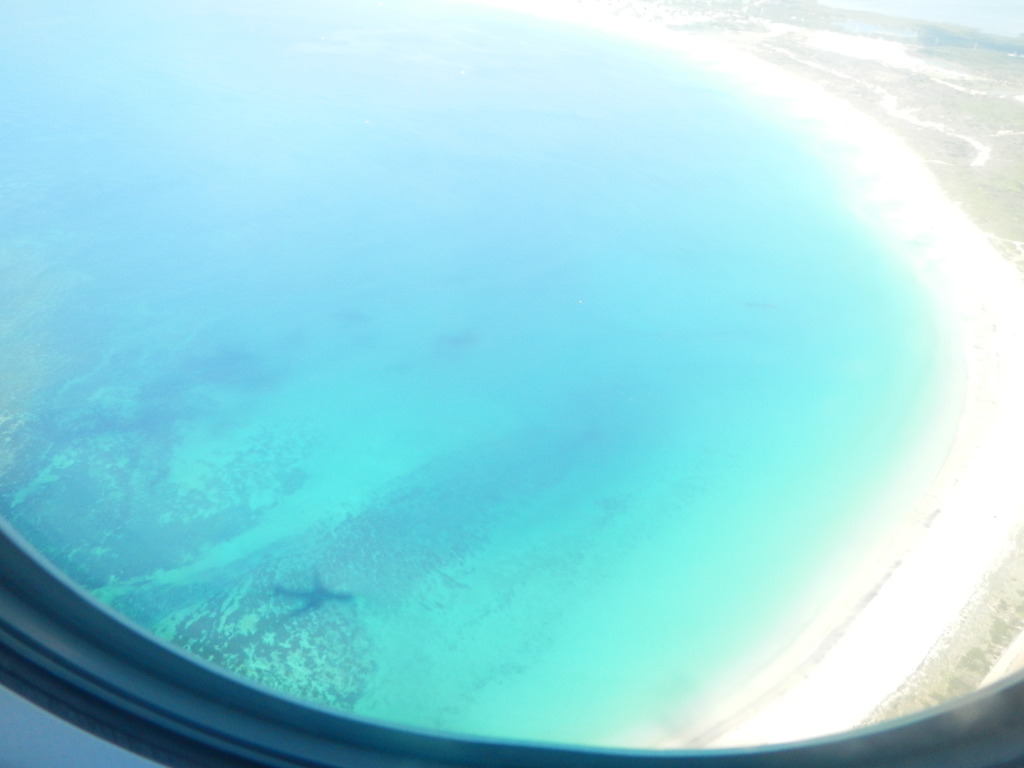 The day before our flight, Malaysia Airlines flight 370 disappeared after taking off from Kuala Lumpur airport. Needless to say, the airport was on high alert and extra layers of security made for a very hectic scene. We left Singapore in the morning thinking we would have several hours of extra time to spare for travel. With all the delays with the bus, cab and airport we just barely made our flight.
We woke up in the plane to the sight of Sydney's beautiful beaches and harbor. We made our way to Eva's Backpackers where I had booked a 3 bed room for us.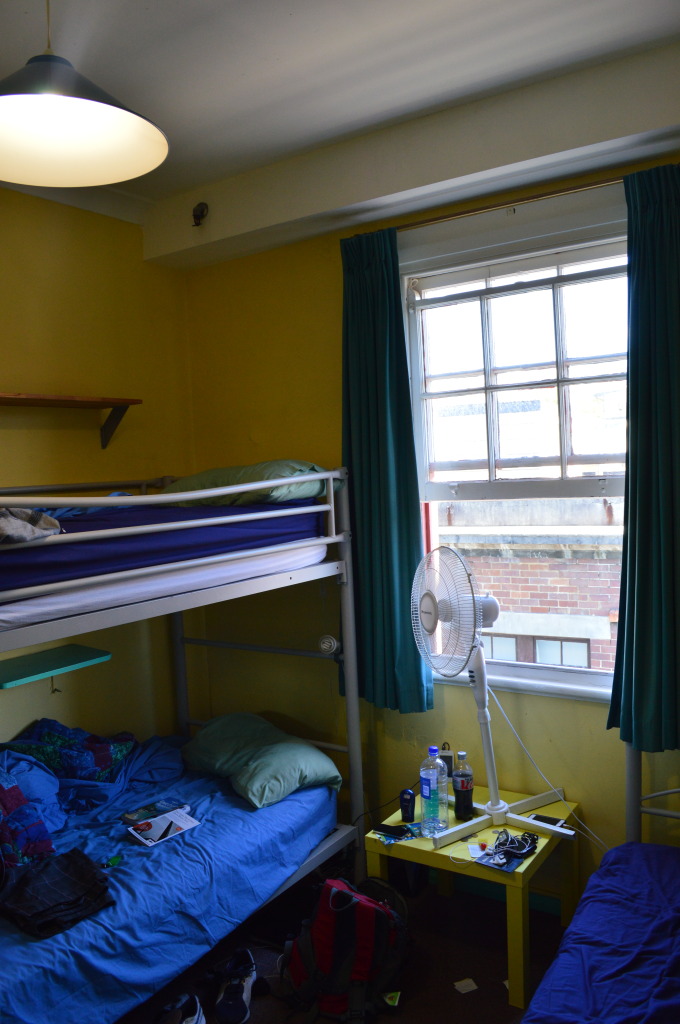 Coming from Southeast Asia (Philippines, Myanmar and Thailand), we were in for some serious sticker shock. Our cab from Sydney airport to King's Cross was $50! (1 Aussie dollar was about equal to 1 U.S. dollar at the time)
Since we are now in the Southern Hemisphere, March is in Autumn and the weather was very nice and sunny. We stayed in the somewhat seedy/raucous King's Cross neighborhood.
We walked over to the Barracks Museum which has really good displays and artifacts that tell the story of British settlement of Australia and the system of sending convicts here.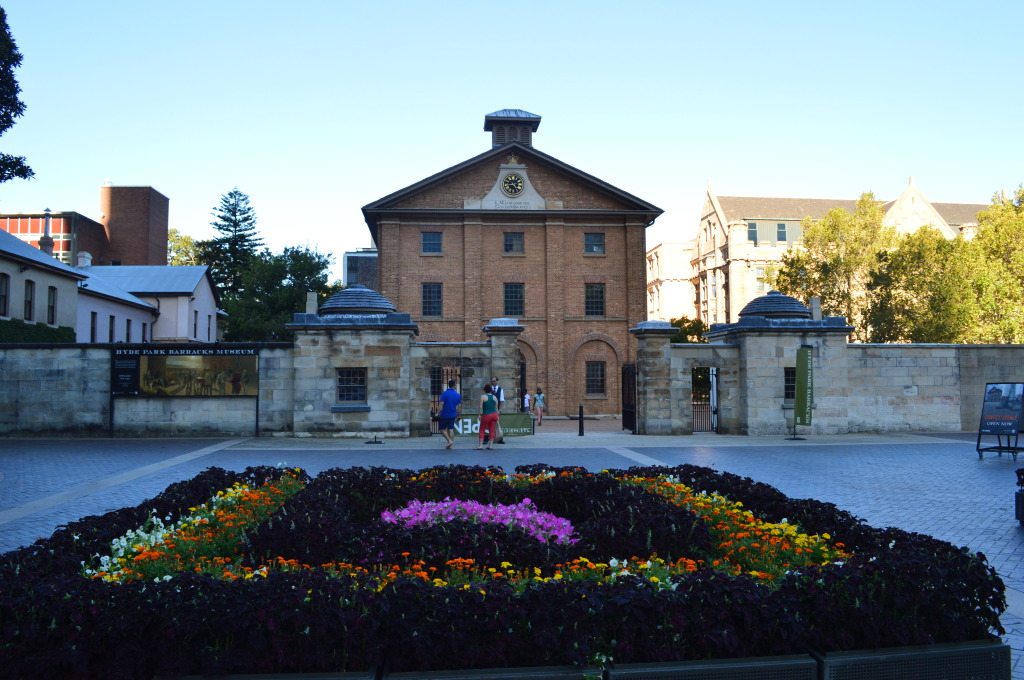 This was a barracks used to house the convicts upon their arrival in Australia and the museum details the many aspects of their lives in the prison system. Some convicts found the opportunities so good in their new home that they convinced relatives and friends back in Britain to 'get in trouble' committing petty crimes so they could be sent over as well.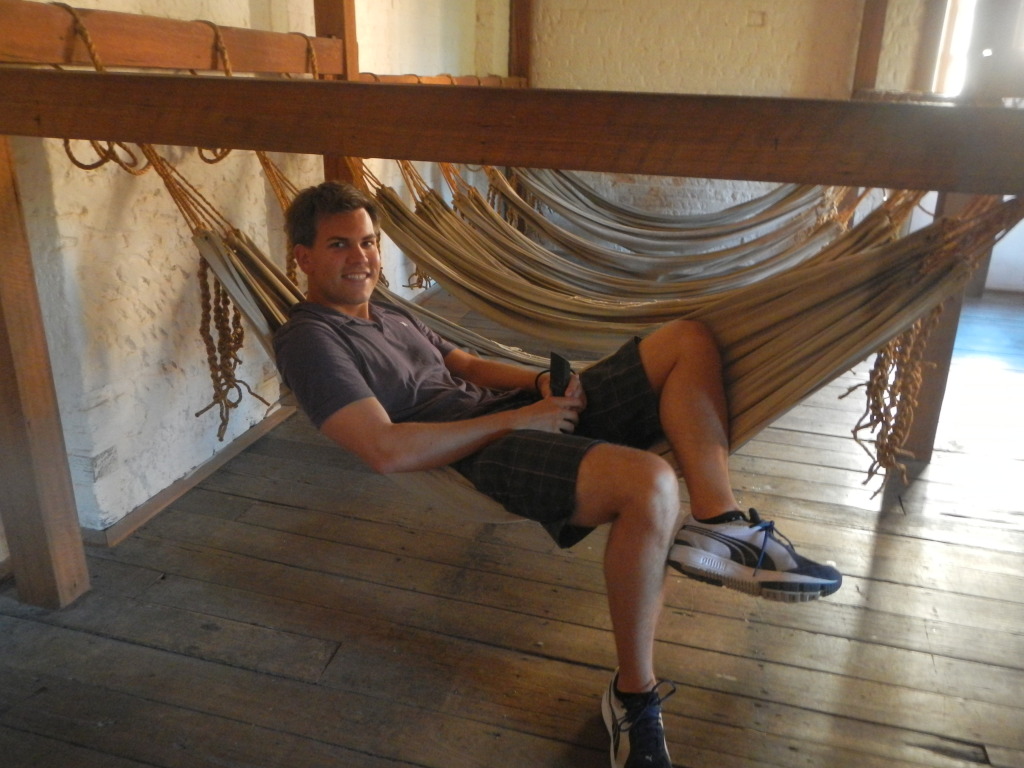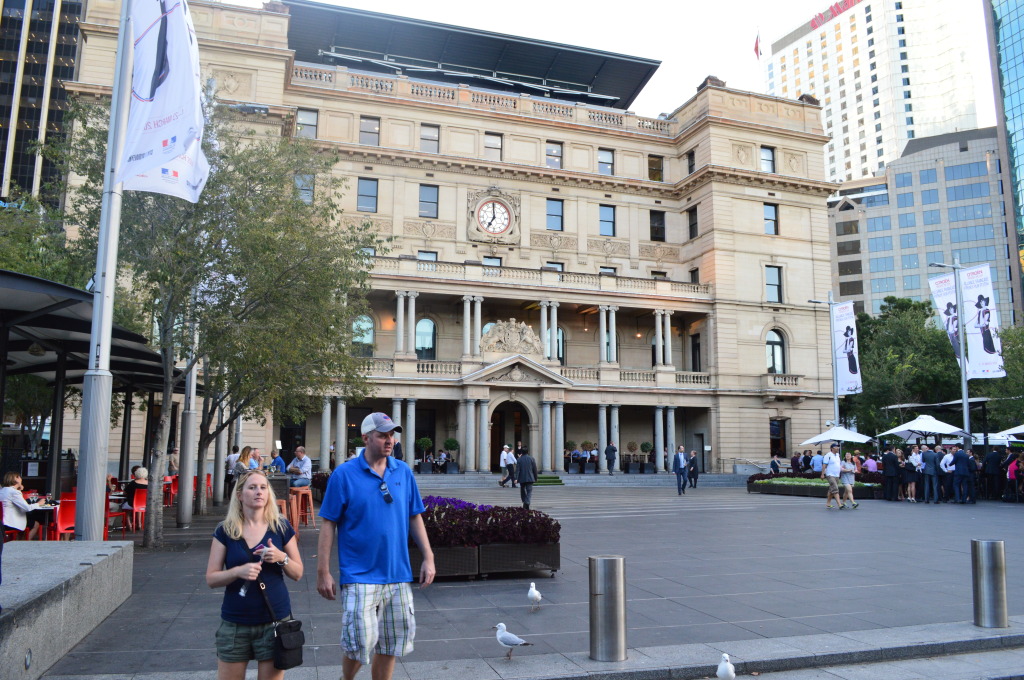 We continued our walk to Circular Quay (pronounced 'key') which the main center of Sydney where all the skyscrapers, ferries and opera house are located.
We hung out with a beer and enjoyed the beautiful autumn weather. On the way out we noticed a makeshift shark museum in the main courtyard. This guy sets up a trailer and charges admission to see a 15 foot preserved great white and uses the money to raise awareness for shark conservation. Australia is currently engaging in a rather controversial shark culling program to curb a rising number of shark attacks on the west coast.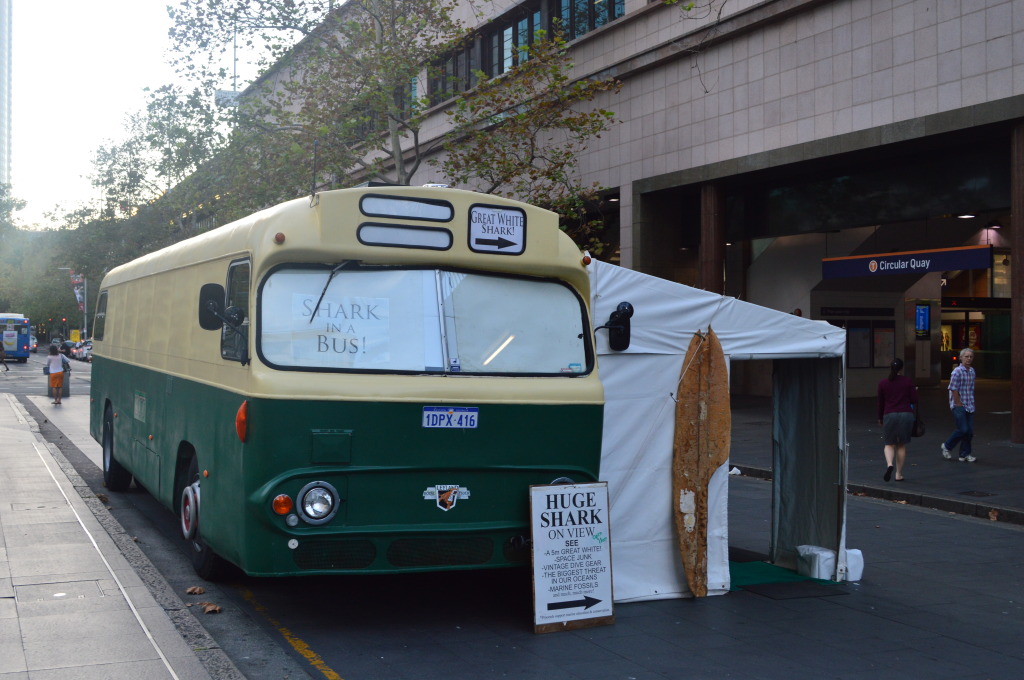 Since we slept on the plane the night before, we decided to make it a chill night which was easy with the very nice rooftop area of the hostel coupled with great weather and a few bottles of wine. At dusk, hundreds of bats and cockatiels fly around to feed making for a very cool scene.