After over 800 days living, working, volunteering and studying all throughout Asia, we have now settled in Denver, Colorado in the U.S. With Shannon's spring break, we decided to spend 7 nights in Tokyo – the city where we spent our first international trip together 6 years before.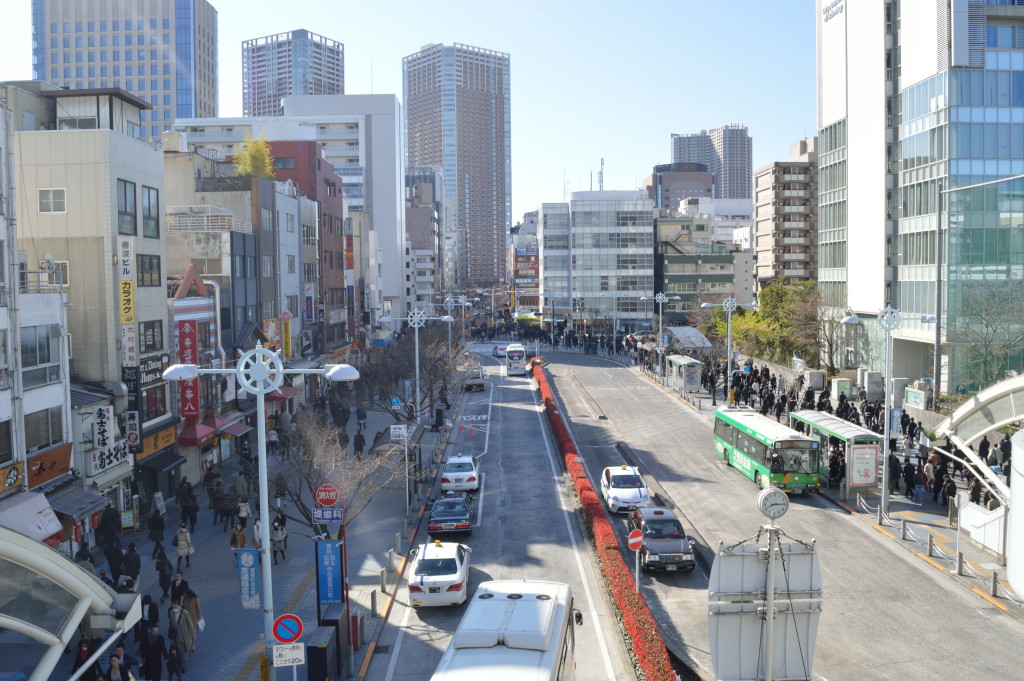 We stayed at the JAL City Tamachi Hotel, which is in the Tamachi neighborhood just off the JR Yamanote train line that loops the city. After about 24 hours of travel, we grabbed some fantastic ramen and settled in for a good night's sleep.
Our first full day, we awoke to a gorgeous spring day. I booked a bicycle tour through Tokyo Biking Tours and met our guide for the day, Noel, who has lived in Japan for some time now and is originally from Georgia. We rode over to Tsukiji fish market, the largest in the world.
Inside is a bustling wholesale market with over 900 licensed vendors on site. They deal with over 400 types of seafood and move 700,000 tons of product every year. This market is set to move locations next year. We moved on to bike on several man-made islands, including Odaiba for lunch, and then took a ferry across the Sumida river.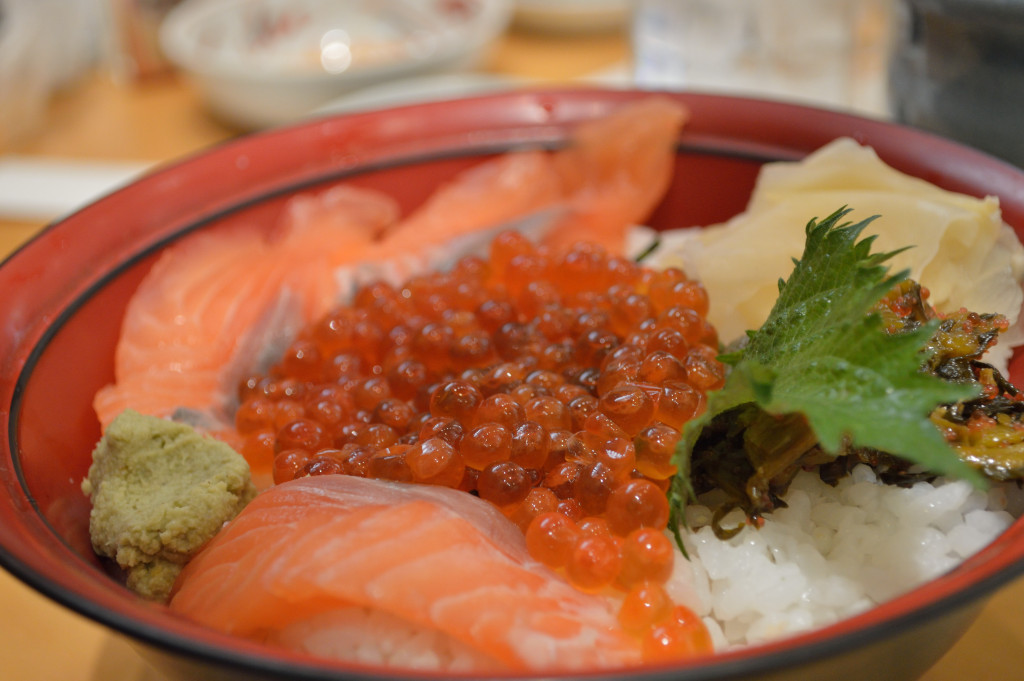 It was such a clear day we could see Mt. Fuji in the distance – a rarity in Tokyo. After the ferry ride, we continued riding on to Zojo-ji, a neat little temple right next to Tokyo Tower.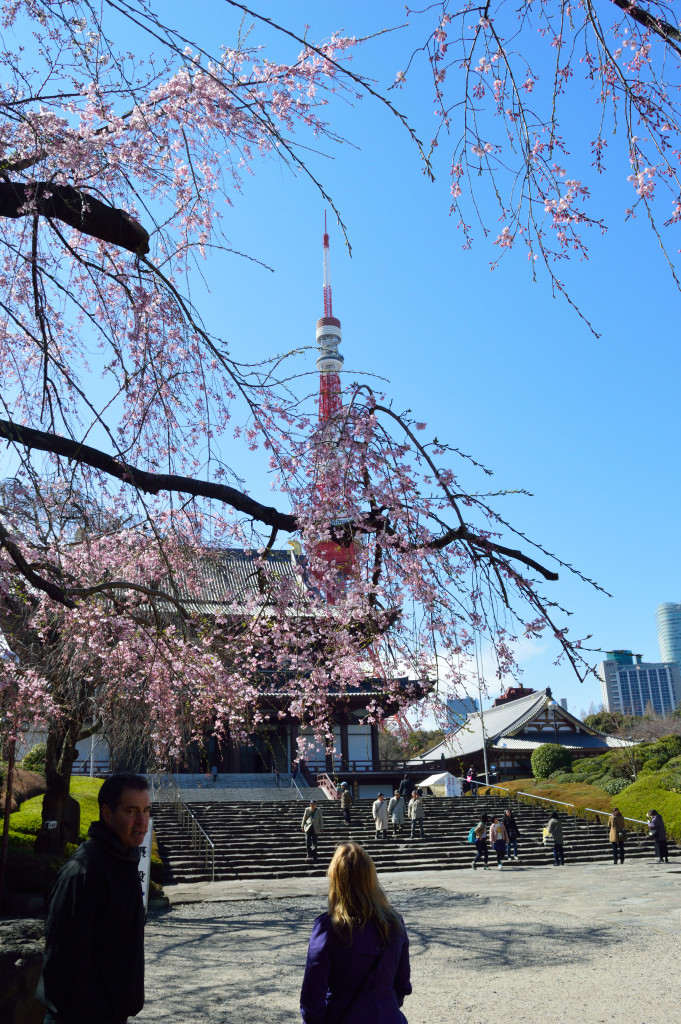 Zojo-ji has a very somber section – statues are purchased and maintained by parents of children who died before birth.
Many members of the Tokugawa family who ruled Japan from about 1600 to 1868 are buried on the grounds as well.
We continued biking to the Imperial Palace in the middle of Tokyo. Most of the palace was bombed during World War II, so only a couple sections are original.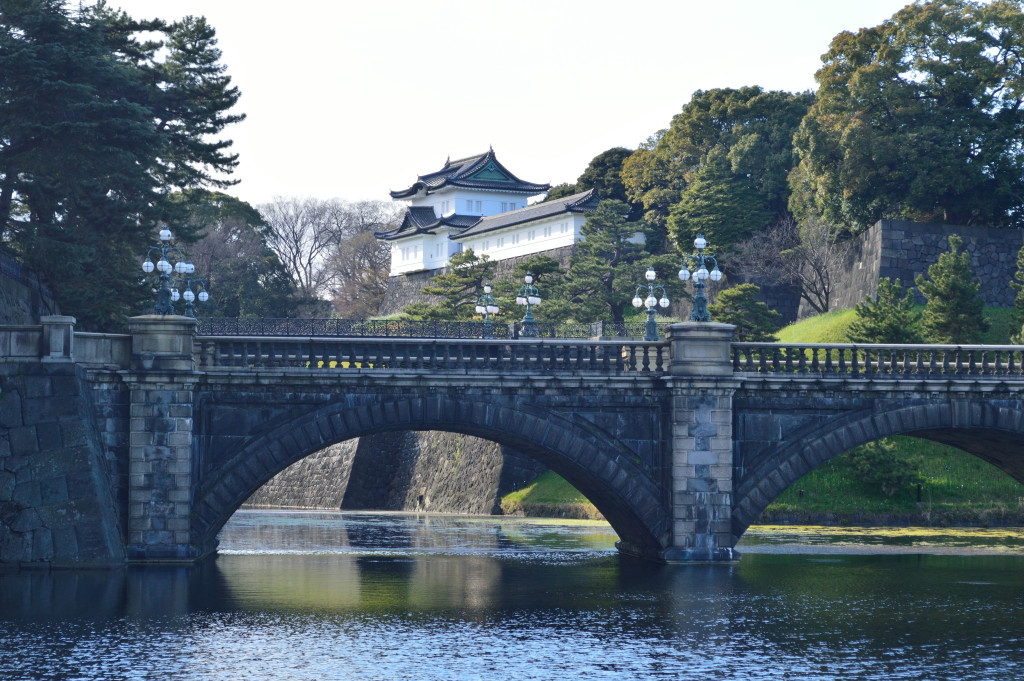 We had an awesome day with Noel of Tokyo Biking Tours and we parted ways at this point. Shannon and I continued on to Tori No Iru, an owl cafe where you purchase coffee and are allowed to hold an owl or other bird of prey on your arm.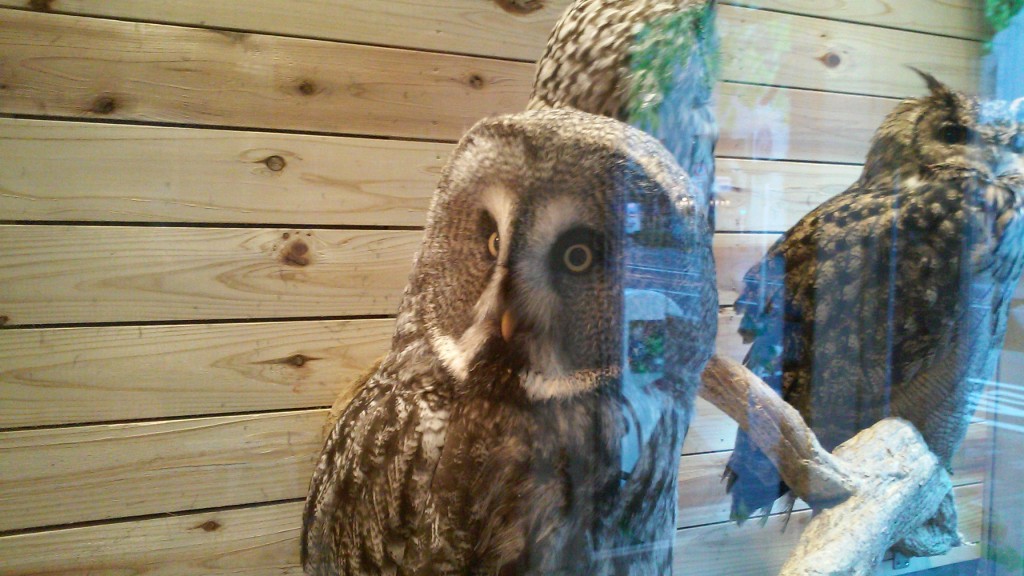 For an extra 500 Yen (about $5), you walk into this room and they put a special glove on your hand to let you hold one. The glove is very important as some owls can apply about 500 pounds per square inch of pressure with their fierce talons!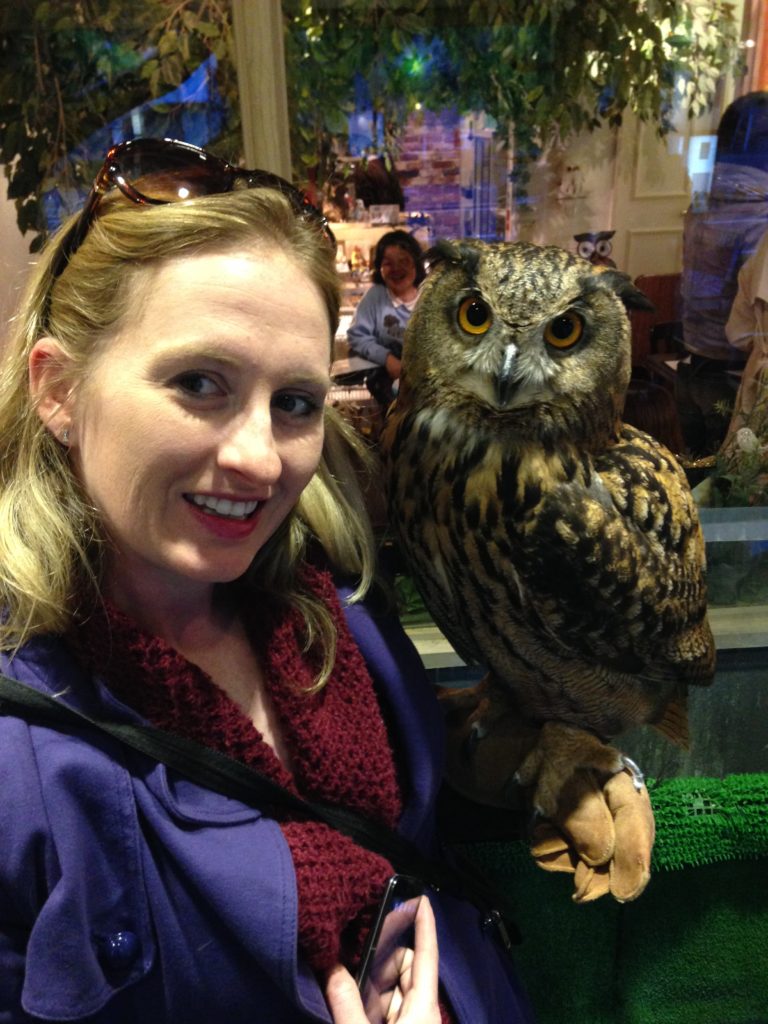 Owls are such cool animals! I used to visit the Audubon birds of prey center in Orlando, Florida when I lived there and the 5 different species of owl were my favorite to see. One owl got spooked and knocked Shannon's sunglasses off her head with his wing.
Tokyo is famous for its animal cafes. I heard there is even a lamb one now. After leaving Tori No Iru (which translates to 'Hawkeye Cafe'), we headed over to the Tokyo Skytree, a tall digital antenna with a viewing deck that lets you look out over sprawling Tokyo.
The Skytree is an engineering marvel and supposedly one of the safest places you could be if an earthquake struck. An elevator whisks you up 350 meters (over 1000 feet) in a matter of seconds. The views were nice, but I thought it was a little overpriced – the fact that we had a long day and it was crowded might also have influenced my opinion.