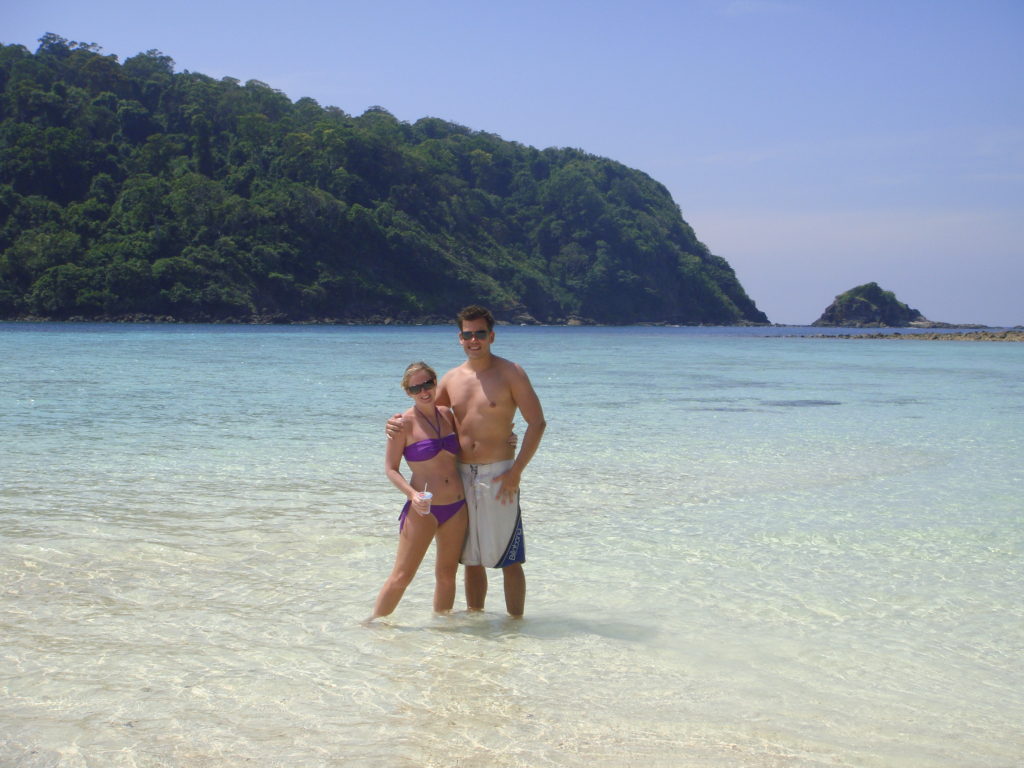 After the jungles and mountains in northern Thailand, the big city sojourn in Bangkok and then the beach town of Ao Nang, we were finally ready for some Thai Islands. We took a bus from Ao Nang to Ko Lanta (it's a pretty big island and close to the mainland so it is connected by a bridge).
Above are pics of our accommodations at Lanta New Beach Bungalows. The inside of the rooms is the biggest drawback of this place, but as you can see from the pics, the grounds and beach just out back are wonderful. On our first full day, we took a boat on an island hopping tour to the Trang Islands, which are stunning.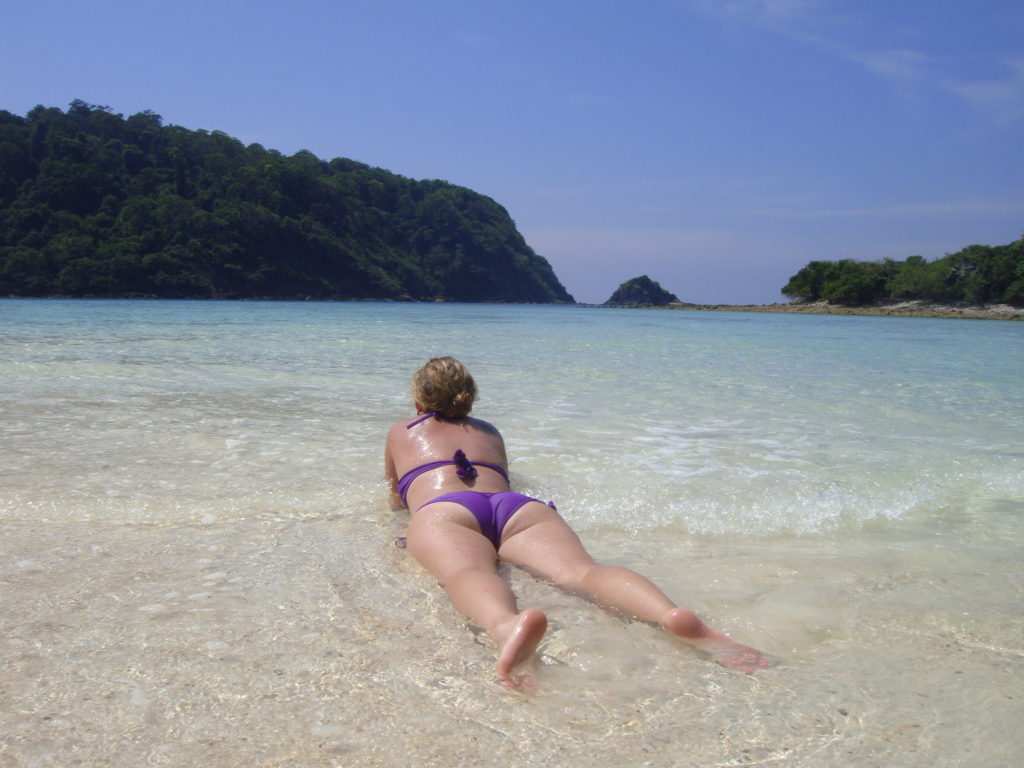 There was really good snorkeling in the crystal-clear water. Some of the islands also had monitor lizards.
Back on Lanta, we enjoyed a nice sunset dinner and drinks at the restaurant attached to our hotel.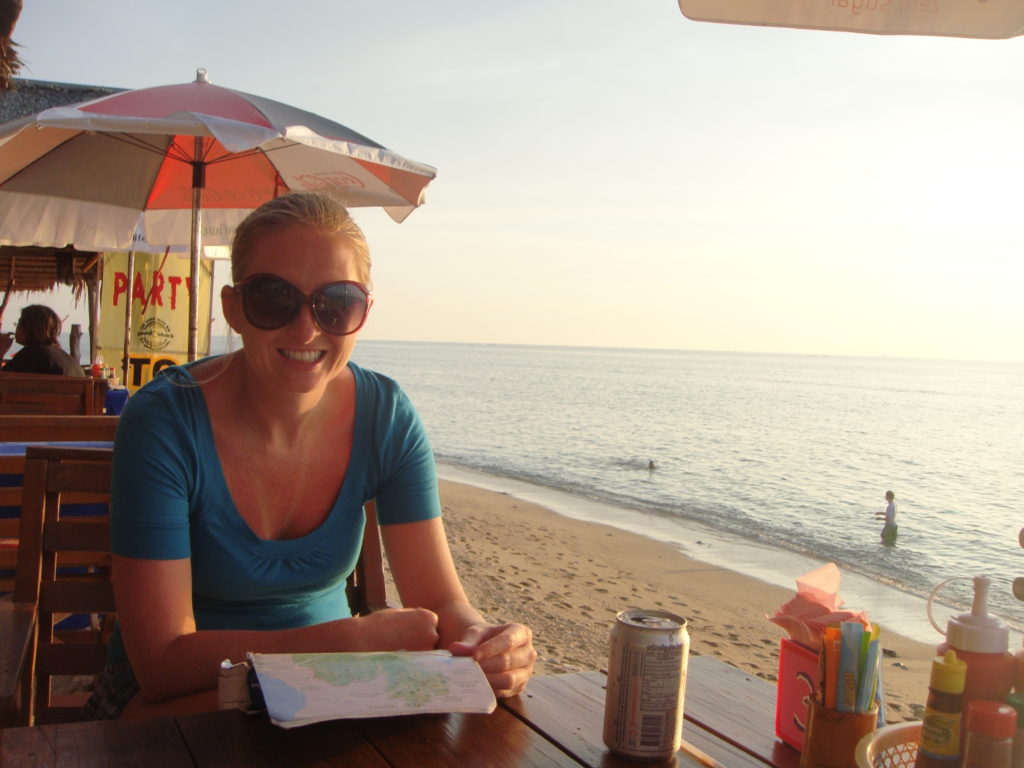 Ko Lanta is quite large so we decided to rent motorbikes to explore more of the island on our second day.
The hotel arranged these for us at $5 per day. Our first stop was a national park on the southern tip of the island. The road hugs the coast the entire way and this makes for a very scenic ride.
We checked out some other beaches (there are some really nice resorts) and drove around the main town where most of the locals live. We logged about sixty miles on our bikes over the course of two days. Our final full day we spent lounging on the pretty beach next to our hotel.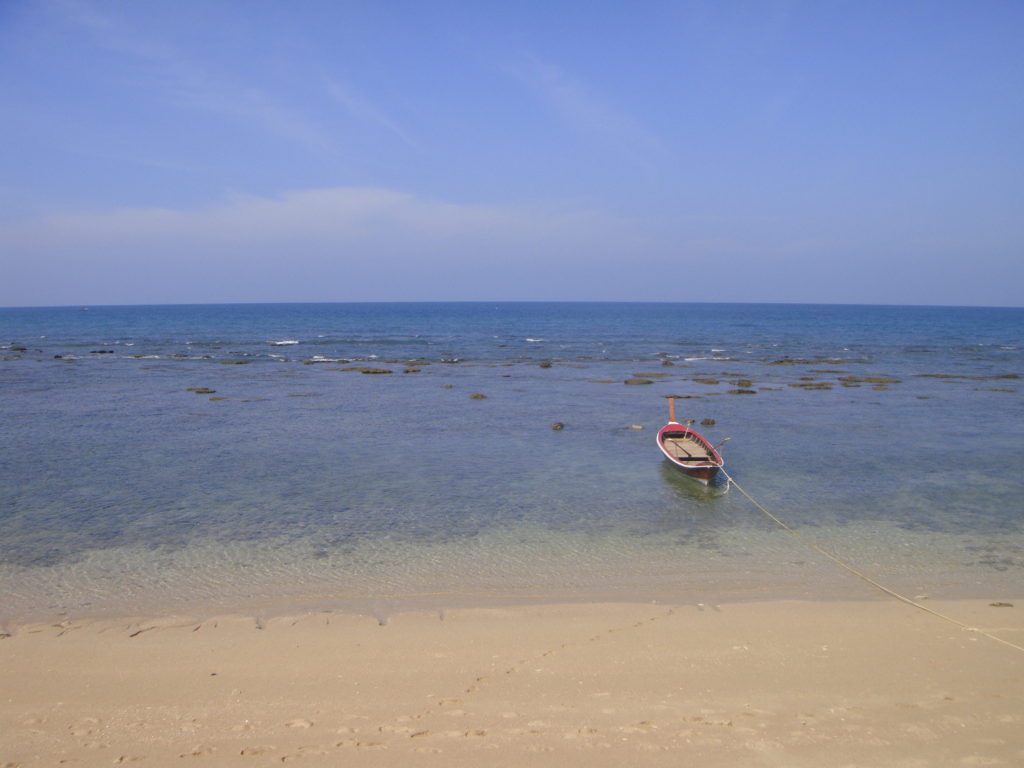 The only complaint about this beach is that its rather rocky which can be a little painful when you are walking out to the deeper part of the ocean. Our restaurant also had some shakes that contained very interesting ingredients.