It's our last full day in Sydney, so we decided to take a ferry over to the Taronga zoo, which is perched on a beautiful vantage point of Sydney harbour.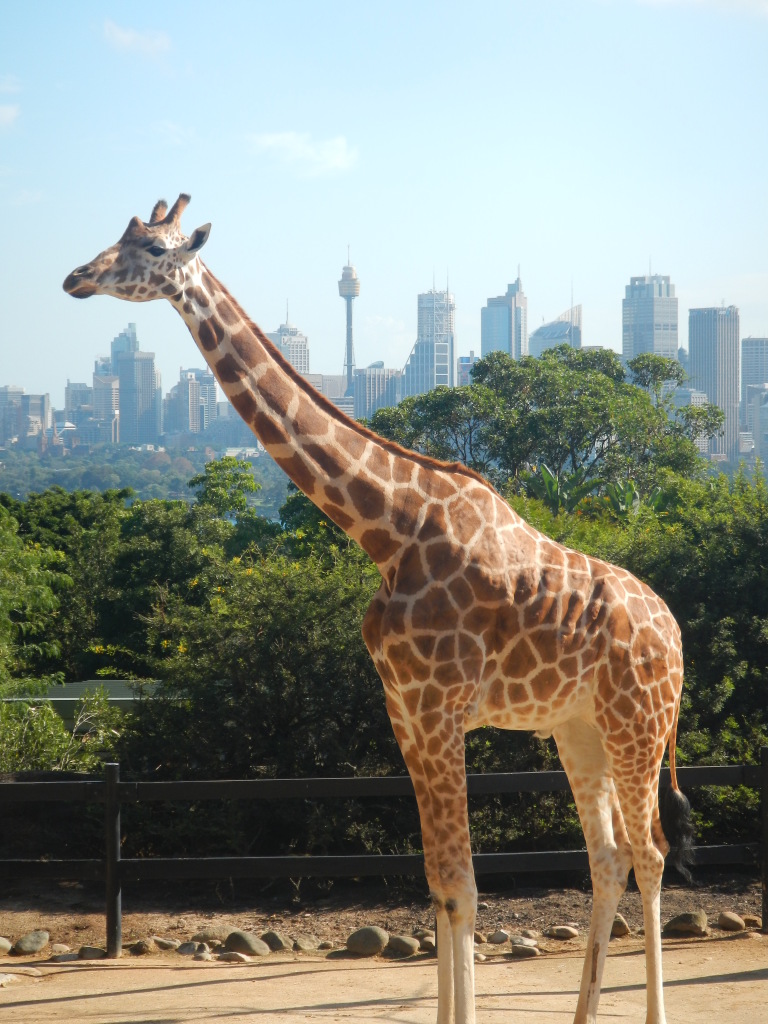 We walked from King's Cross to the ferry terminal and bought combination tickets for a round trip ferry ride and admission to the zoo.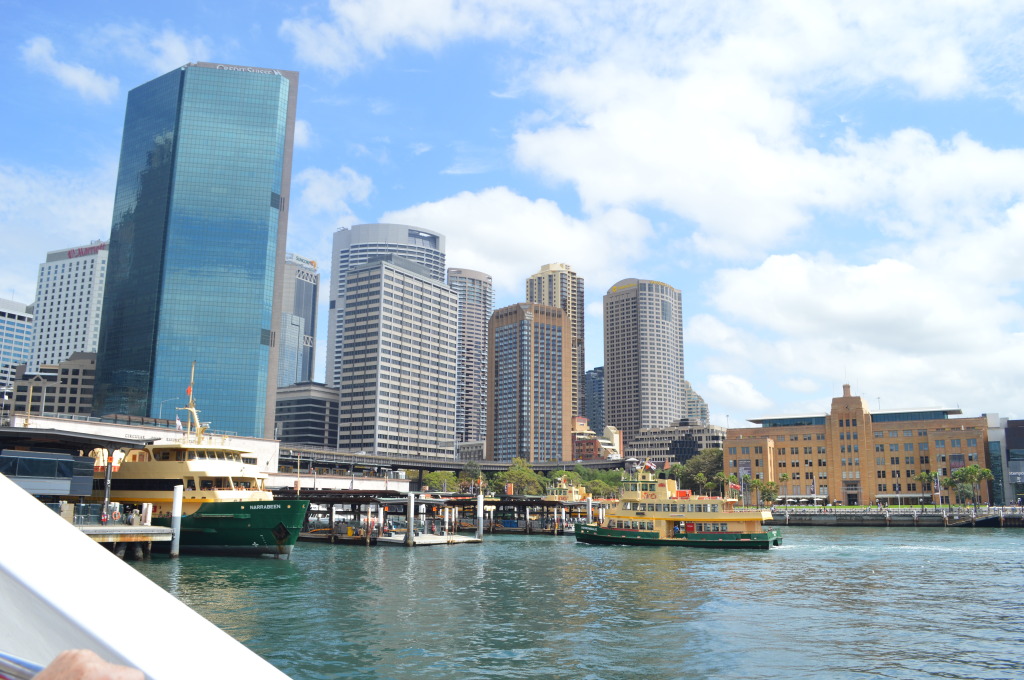 The ferry ride offered nice views of Sydney's city center with the bridge and opera house framing the skyscrapers downtown.
After a short ride, we docked on the north side of the harbour and took a cable car to the zoo's entrance.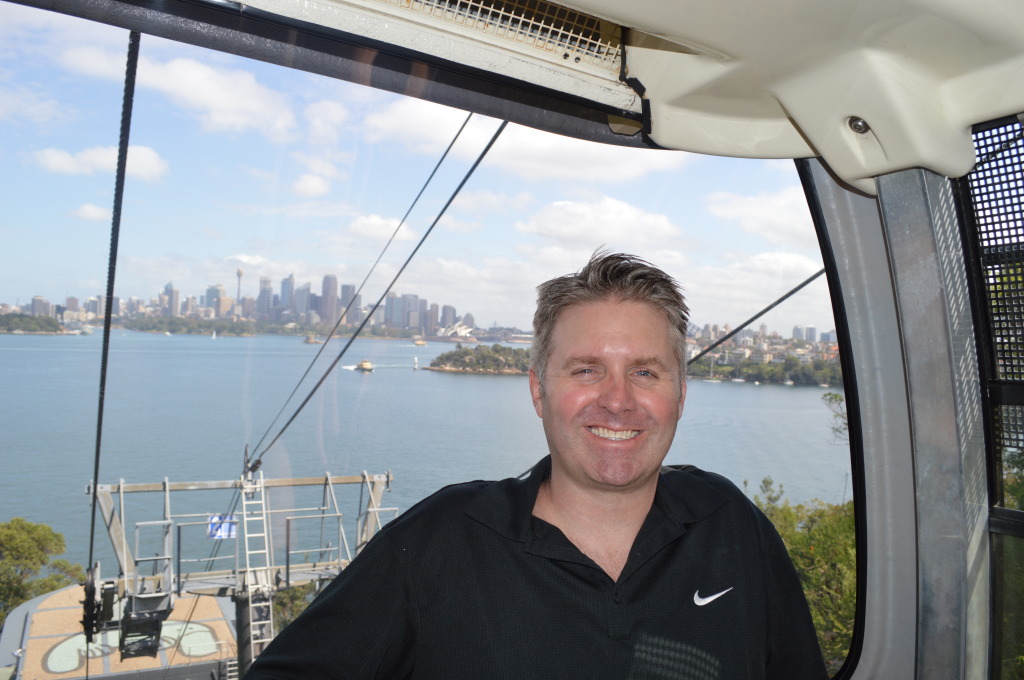 Upon entry, we made our way straight to the Koala encounter area. Here you can pay a little extra to get extra close to the Koala bear (no holding them). They were sold out for the day, but thanks to a little sweet talking by Derrick, the attendant made a little exception for us!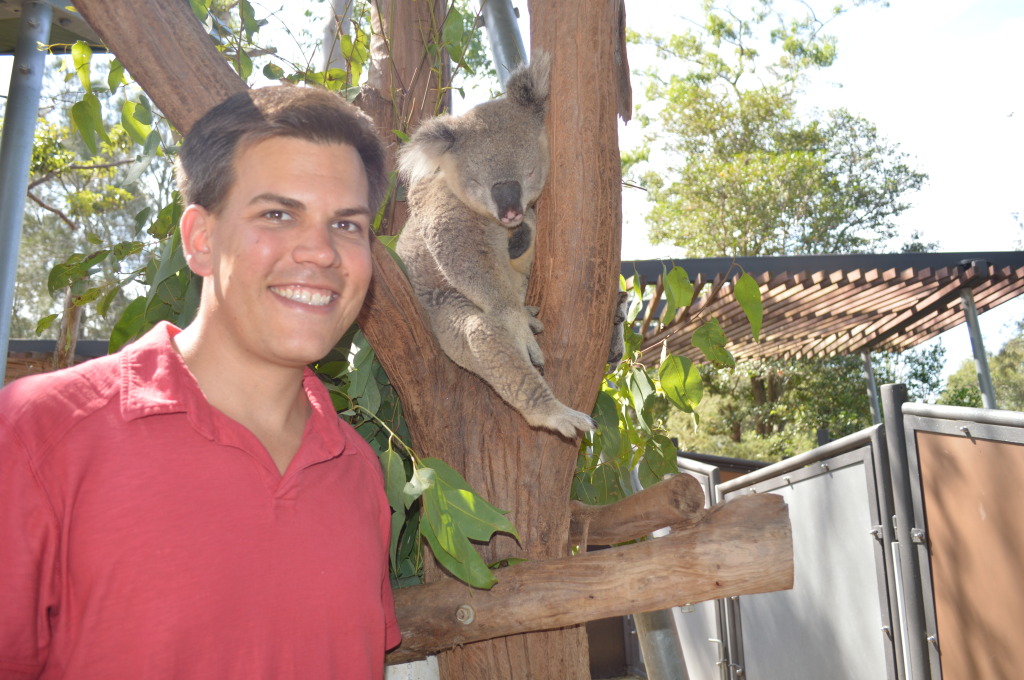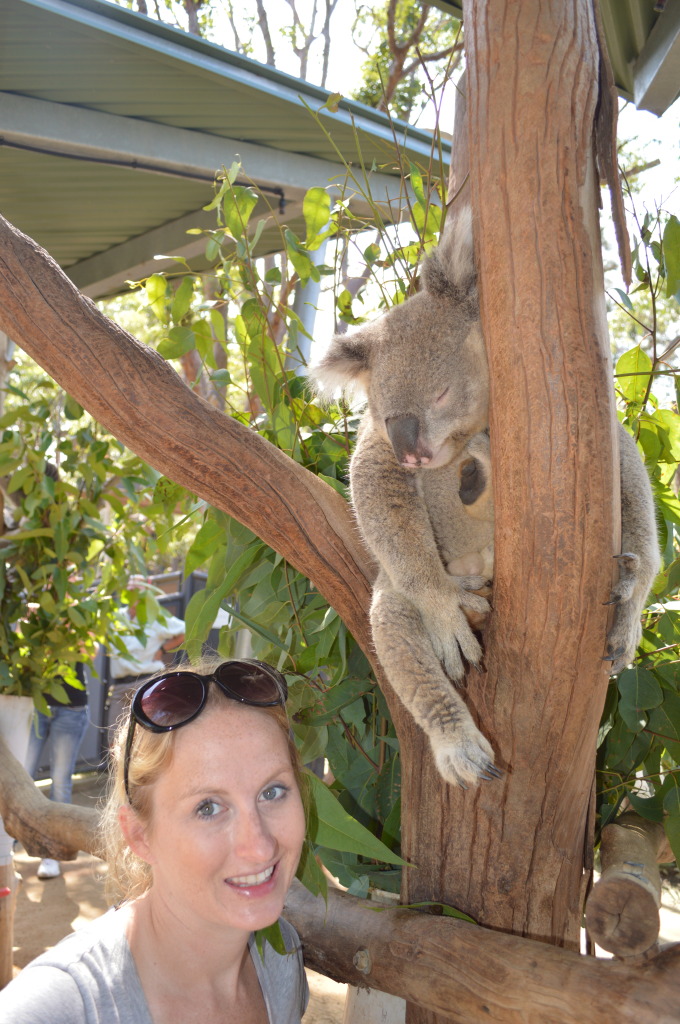 Koalas are pretty sedentary (lazy) animals. They only eat eucalyptus leaves which are toxic to most animals. Therefore, koalas spend a lot of energy detoxifying their systems and sleep or rest for most of the day. They are really adorable!
After the koala encounter, we walked around the expansive grounds and focused on the animals that are native to Australia (ones we wouldn't be as likely to see at other zoos)
We made our way to the platypus enclosure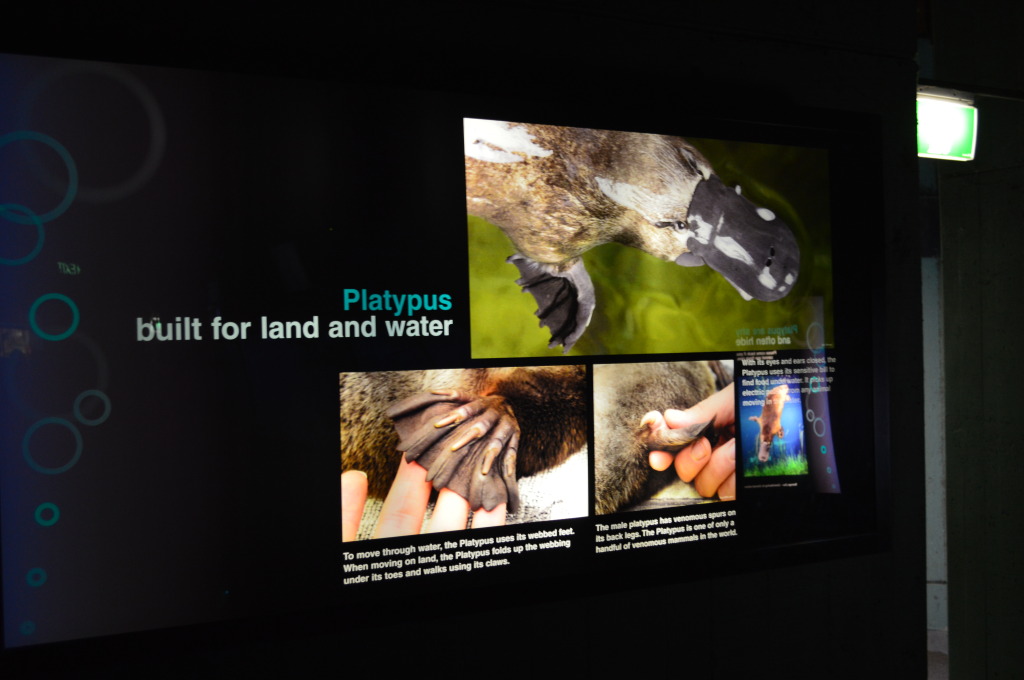 Since they are nocturnal, their area was rather dark and difficult to capture with a photo. However, I did get a good video of one of them swimming around.
Next we went to the wallaby/kangaroo area. There wasn't any barrier between the animals and people and the animals can just roam around freely.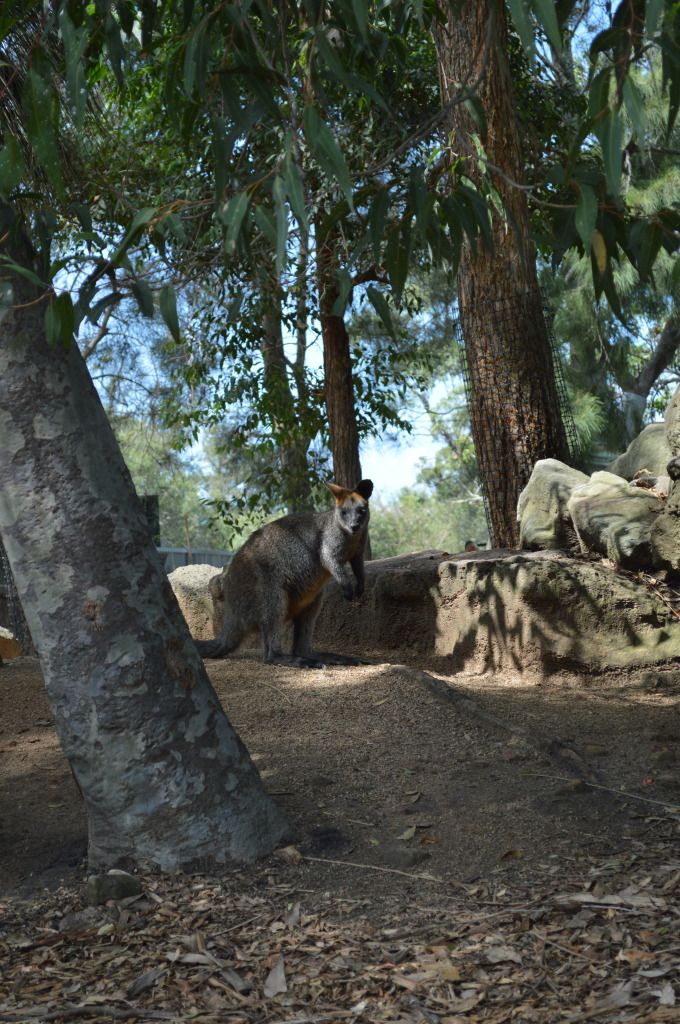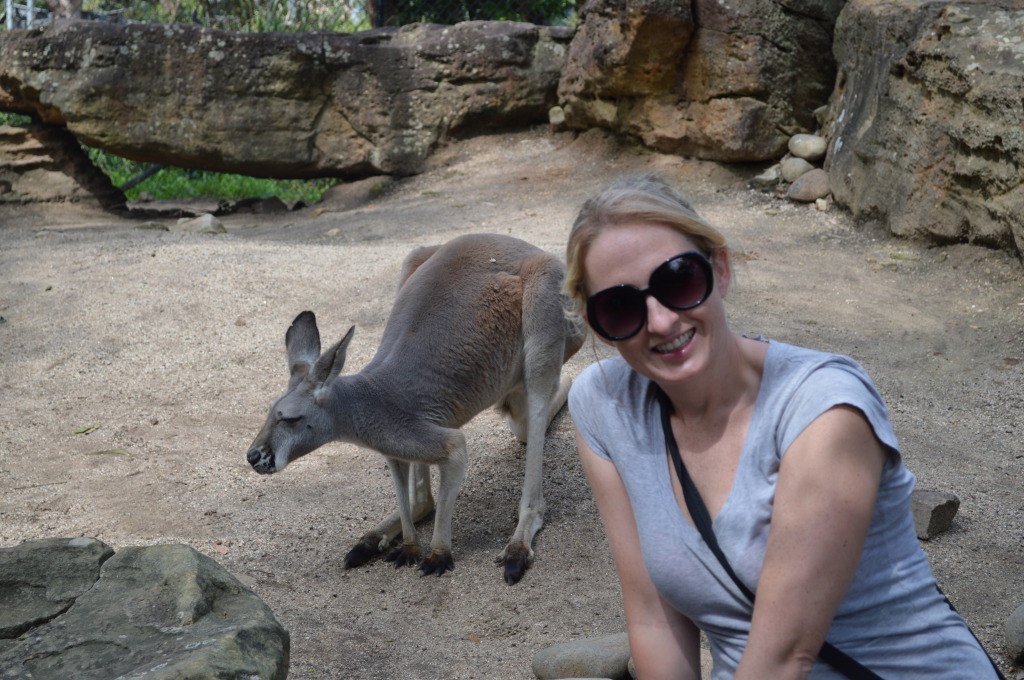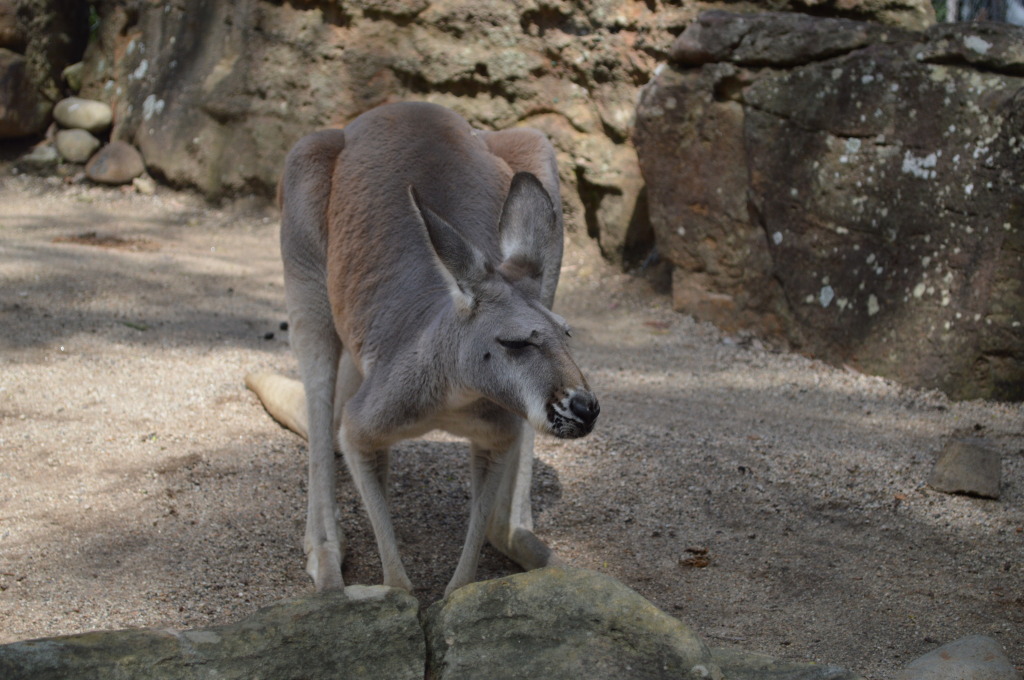 They also had a Tasmanian devil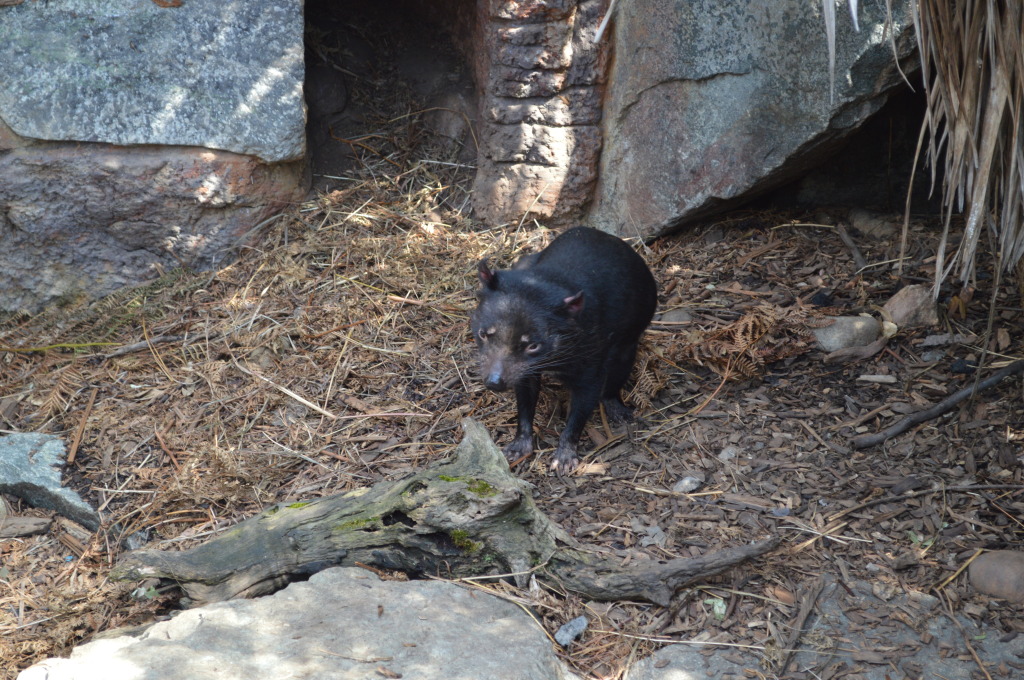 Here's an echidna eating some food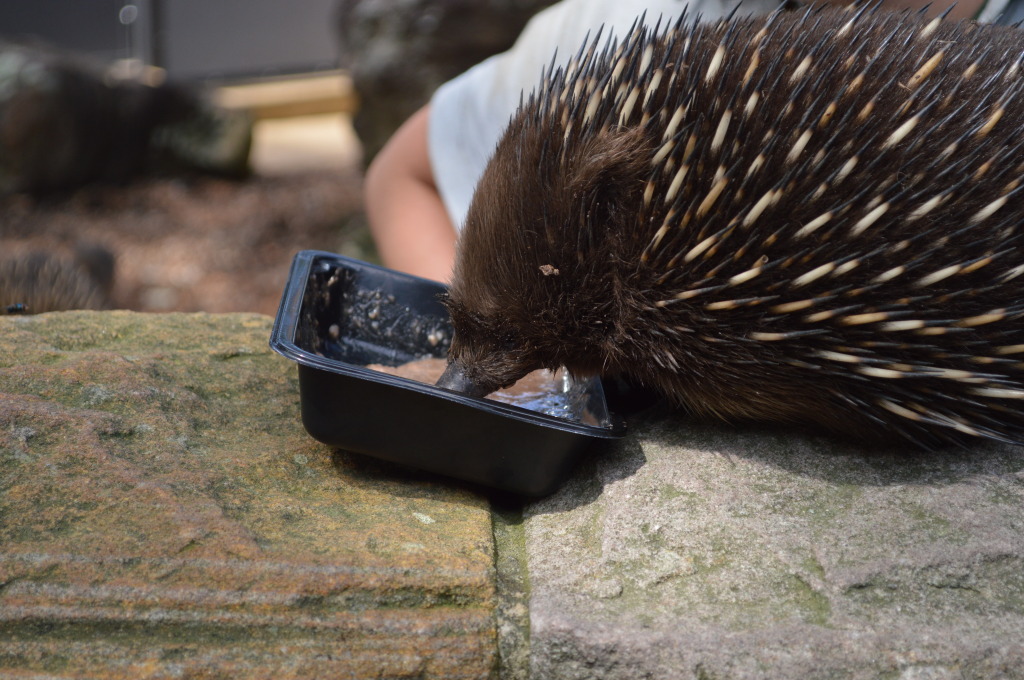 They had a bunch of birds and even farm animals as well as the tigers, elephants and giraffes.
We took the ferry back to Sydney and joined a free bbq on the roof of Eva's Backpackers. All of us had early flights in the morning (Derek returning to the U.S.) so we relaxed at the hostel. After 20+ days together in four different countries (Thailand, Singapore, Malaysia and Australia), it was time for Shannon and I to say goodbye to our good friend Derrick.