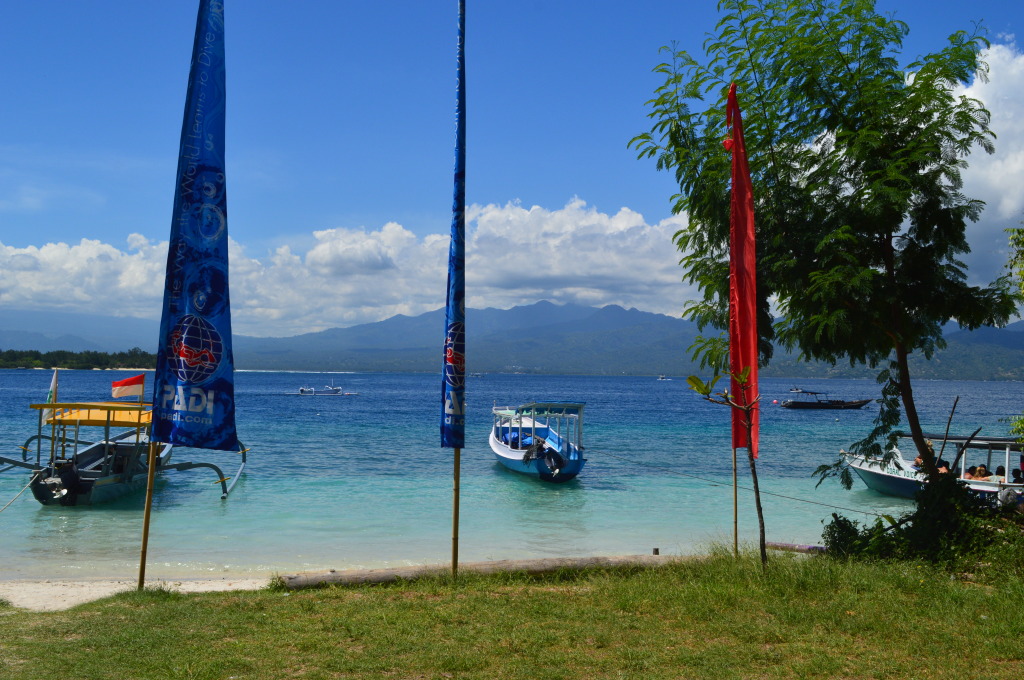 Yes, we could get used to this. We arrived on Gili T not really knowing how long we would stay. We thought we would venture further east to other islands in Indonesia (there are 17,000 of them after all) but after a couple days of Scuba diving, beach bumming and swimming, we decided to stay a full week.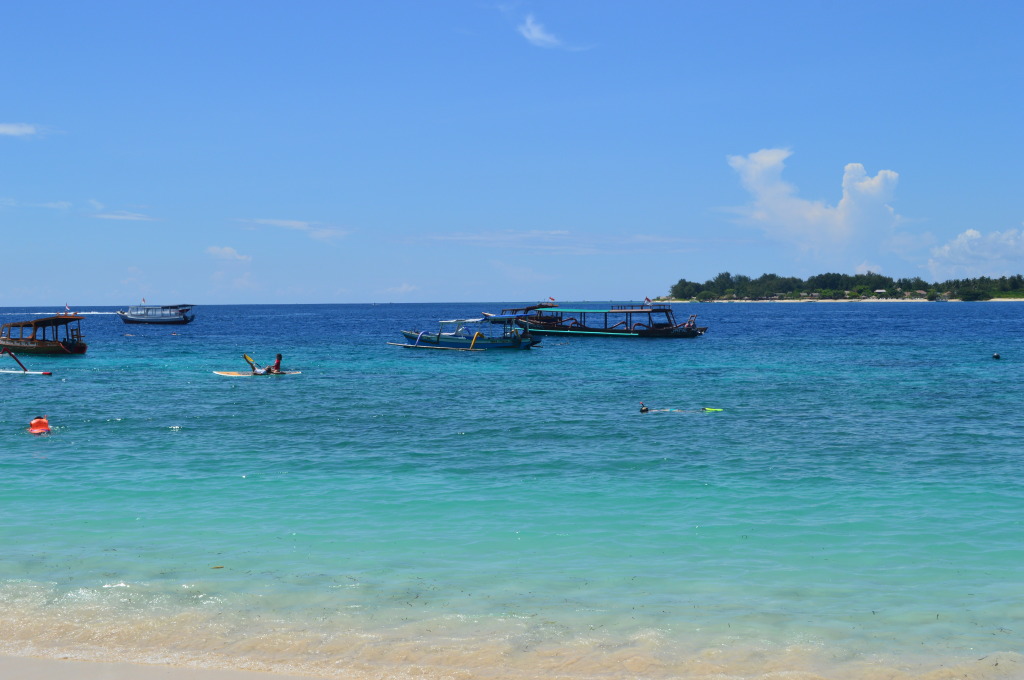 I signed up to do an early morning dive with Diversia. Since they leave so early and come back to Gili T after each dive, by the time I finished diving it was only 9:30am. I walked up and down the main strip on the beach looking for a dive shop and Diversia seemed the best since it had the fewest beginners.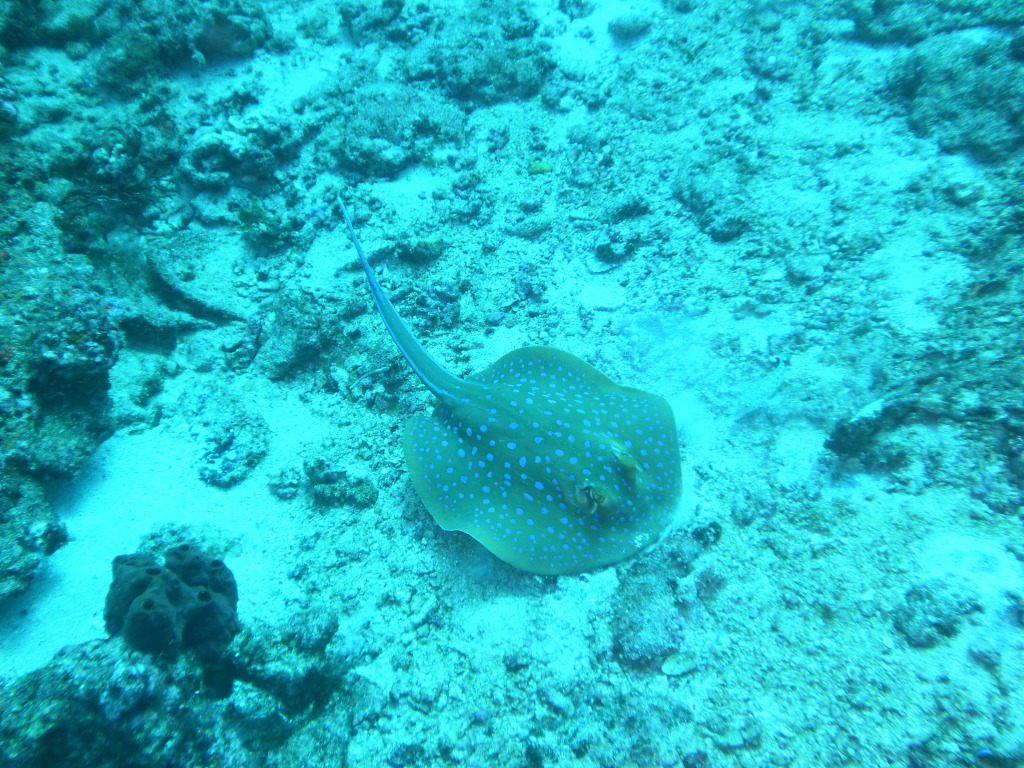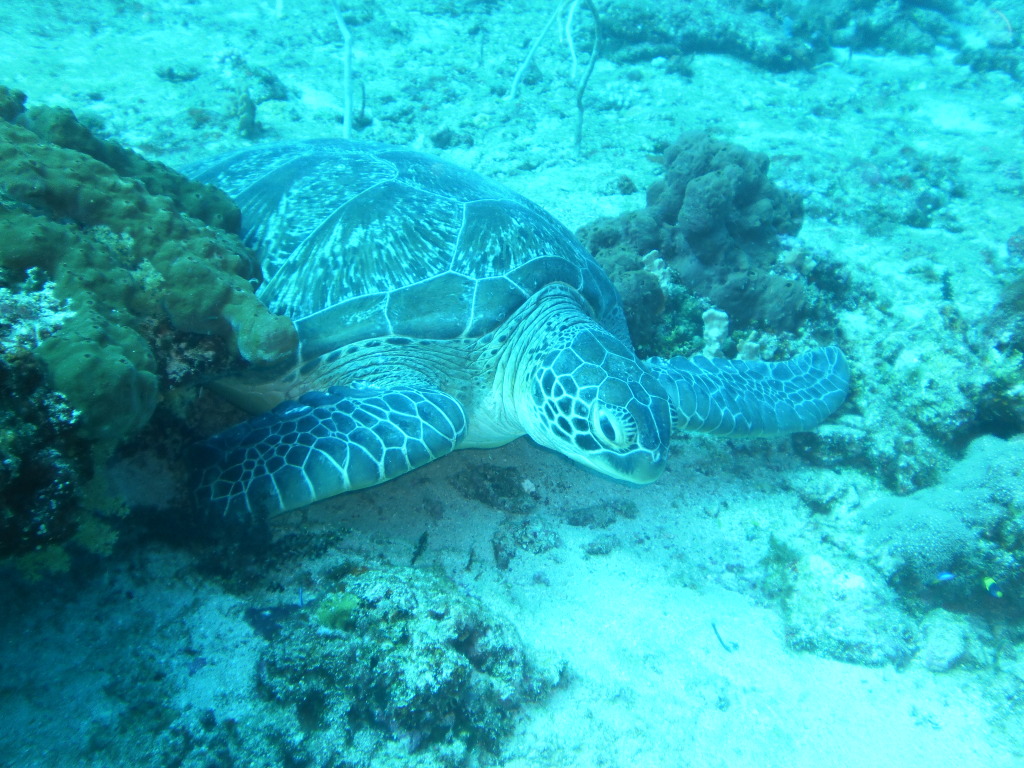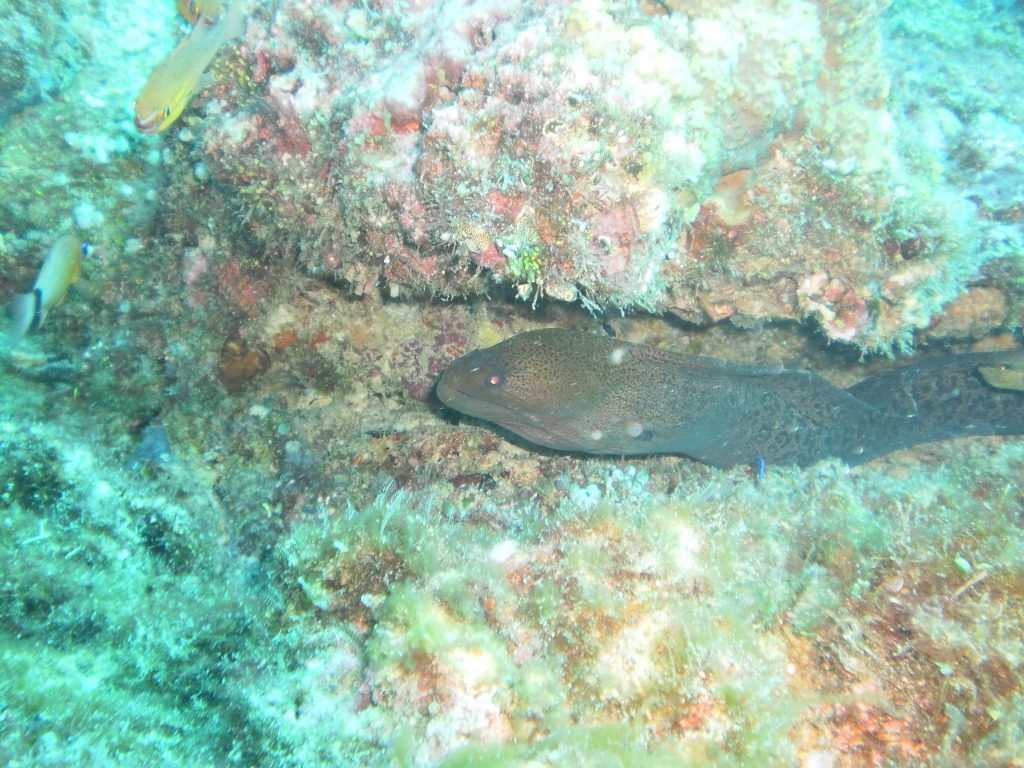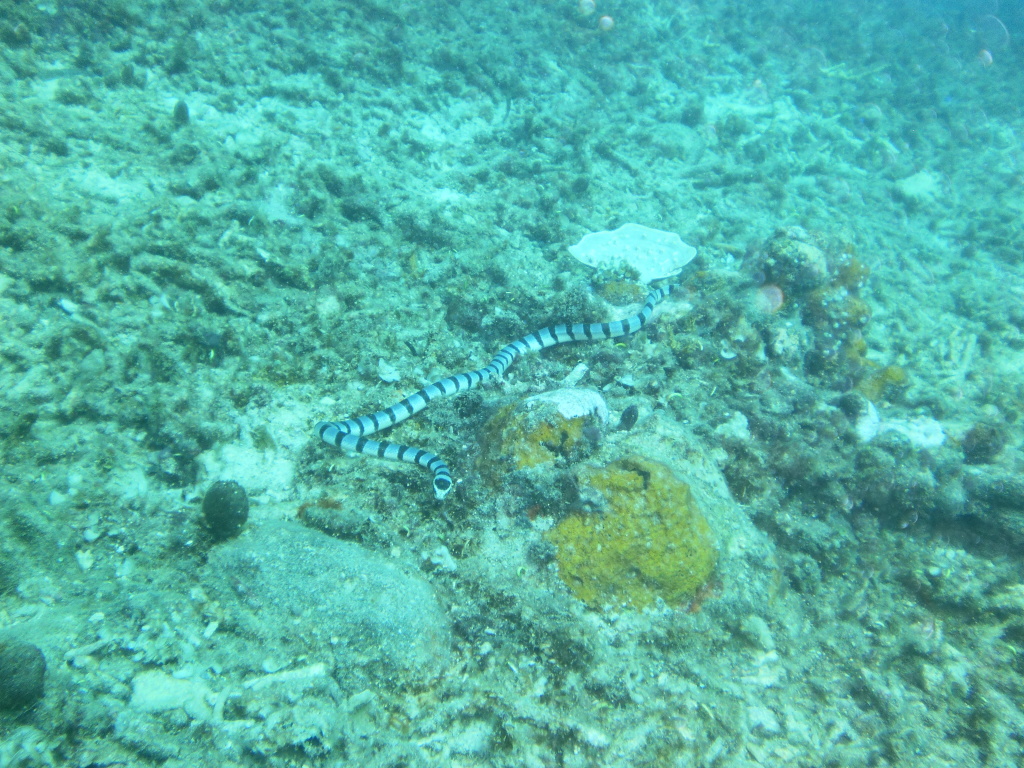 After diving, I met Shannon for some breakfast at Ecco Cafe which is right on the water. It was a little pricey but you pay for the wonderful views.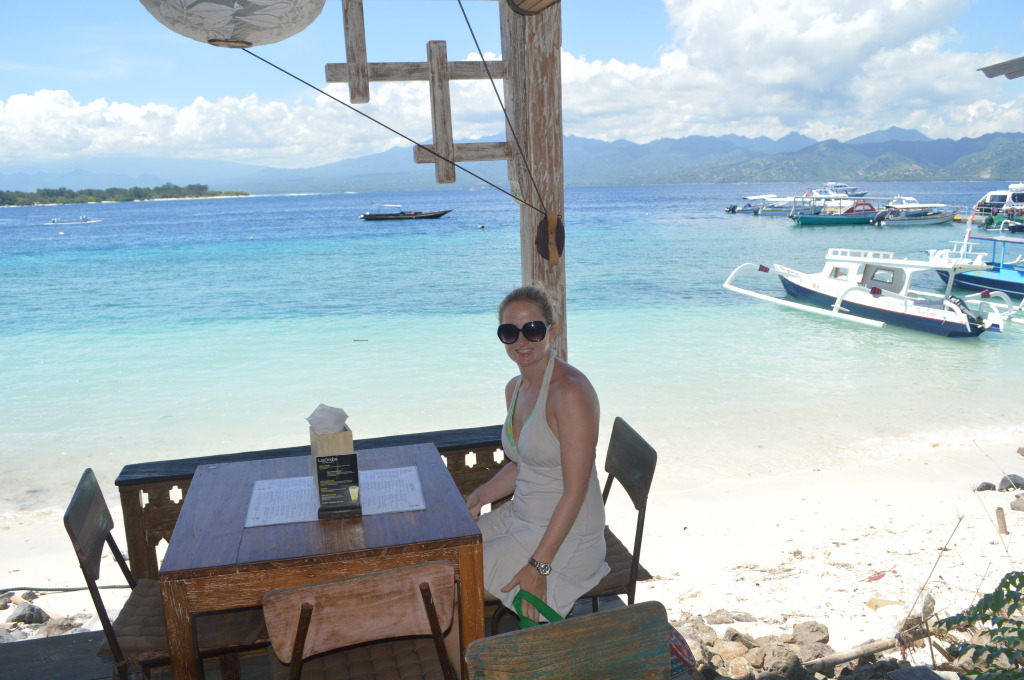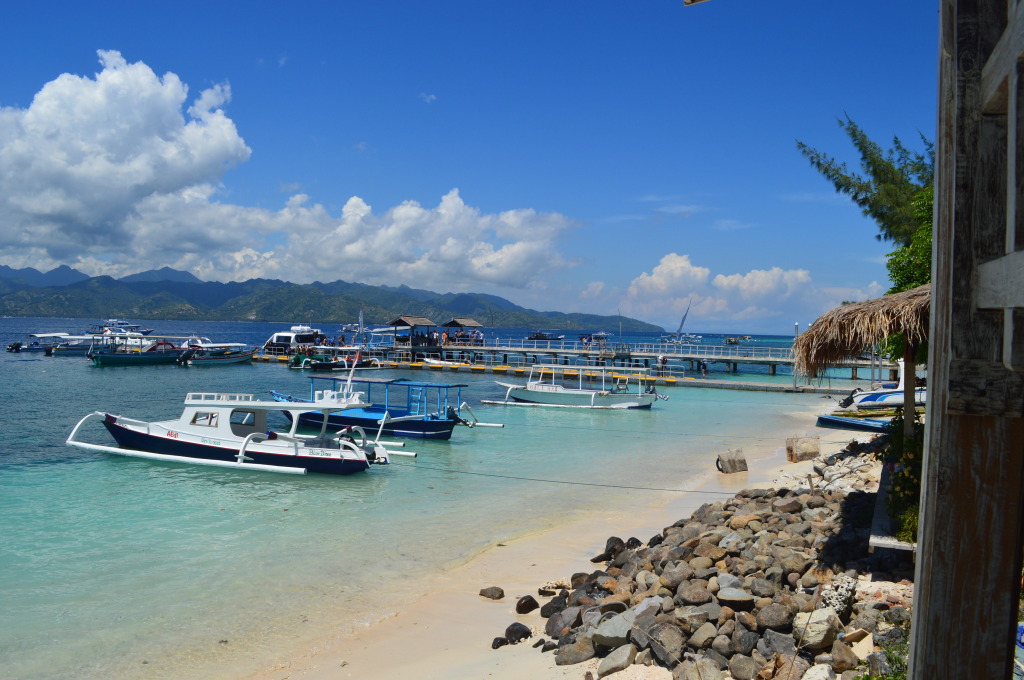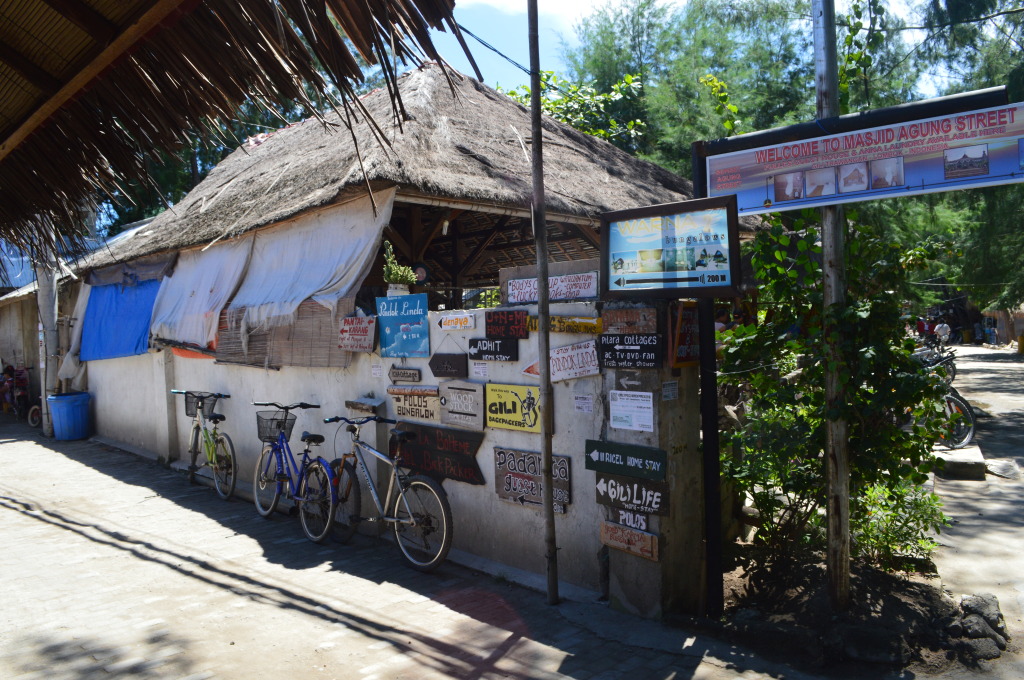 At night, we walked up and down the main road in Gili T and noticed a jumble of food stalls at what they call the night market. You walk up to any stall and pick what you want them to grill or prepare, pay and then grab a seat in the rows of picnic tables.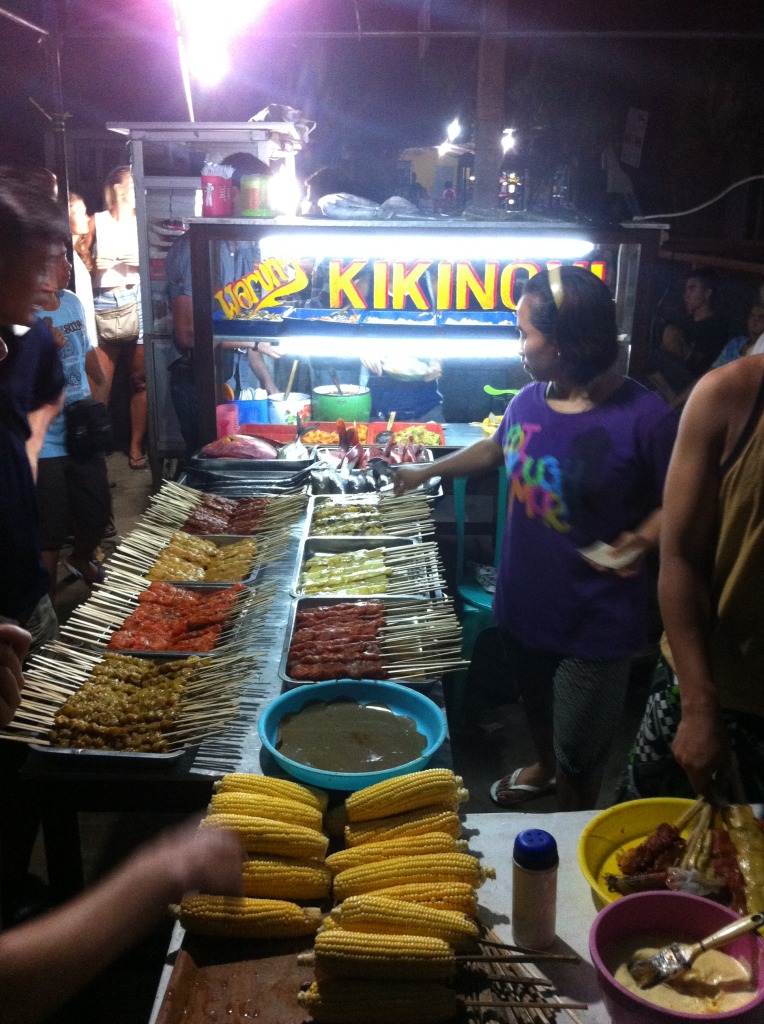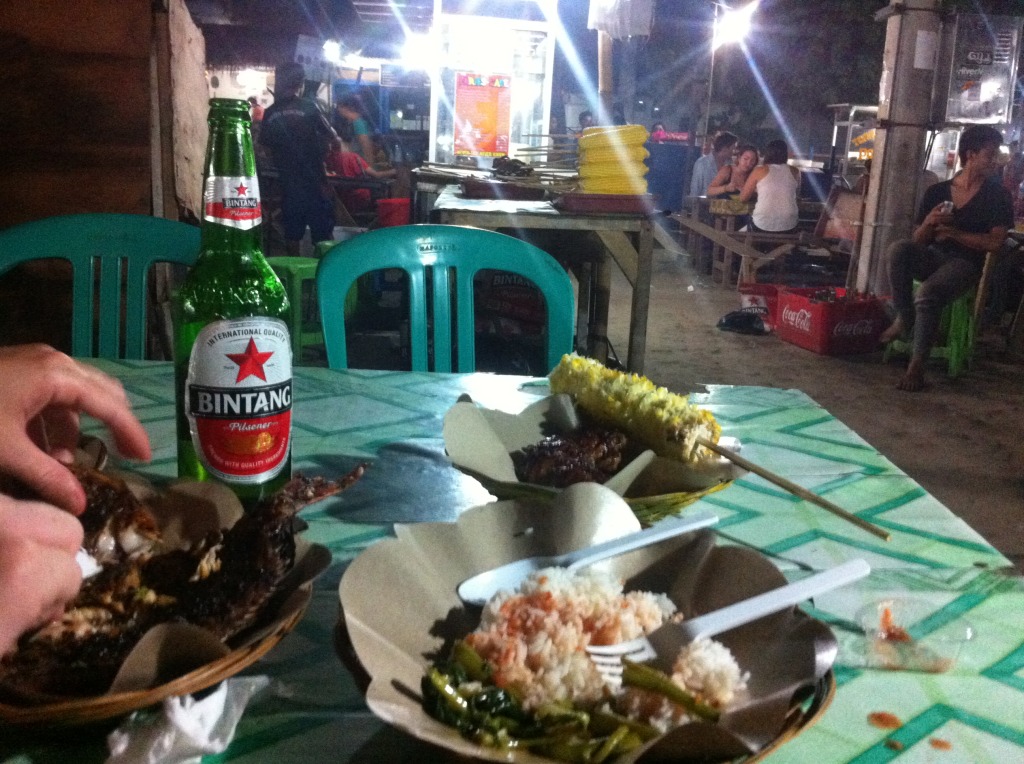 This market and Satay stand, in particular, was so delicious. We ended up eating at the market 7 dinners in a row. With so many stalls of delicious food and such inexpensive prices (we both ate and drank for about $7), we didn't see any reason to not eat here.
The next morning, I again went with Diversia on their early morning dive. I had a dive master just for me (sometimes a dive group will consist of a dive master and 5-6 divers).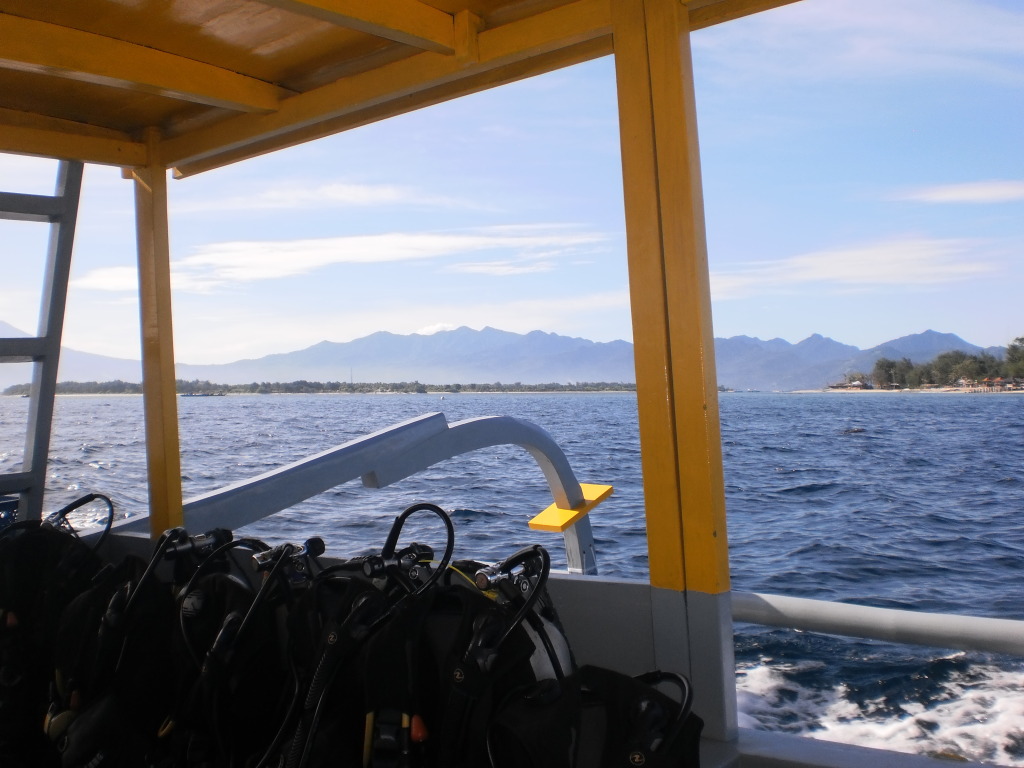 I got really close to a cool looking cuttlefish, that was changing his colors for me.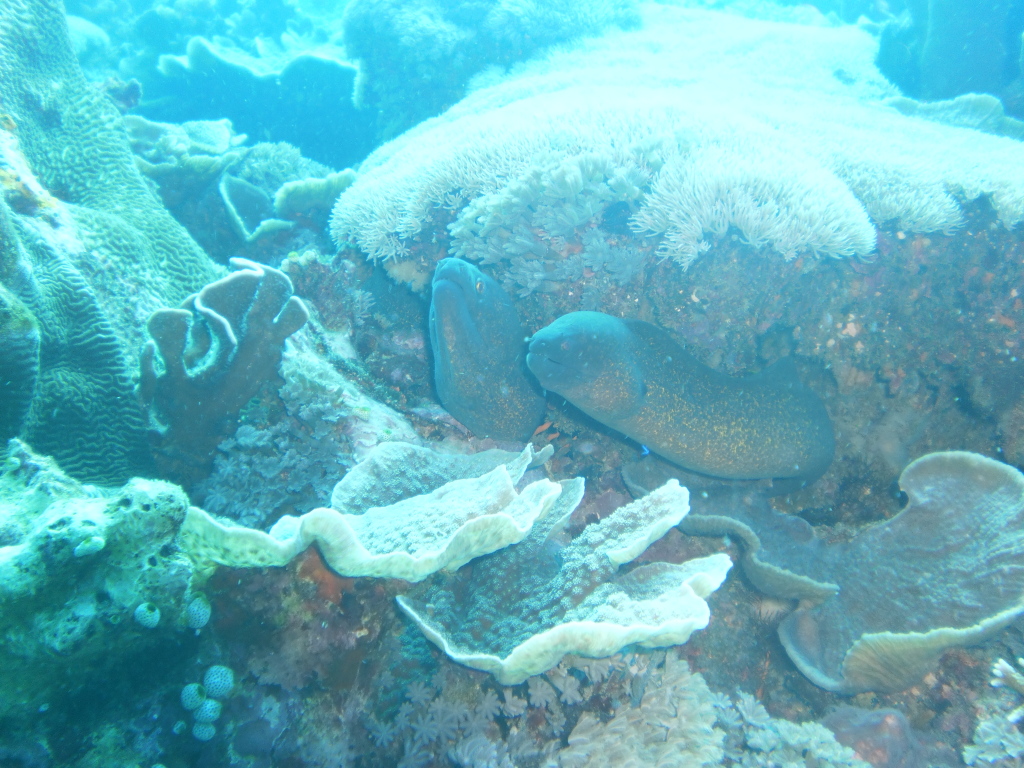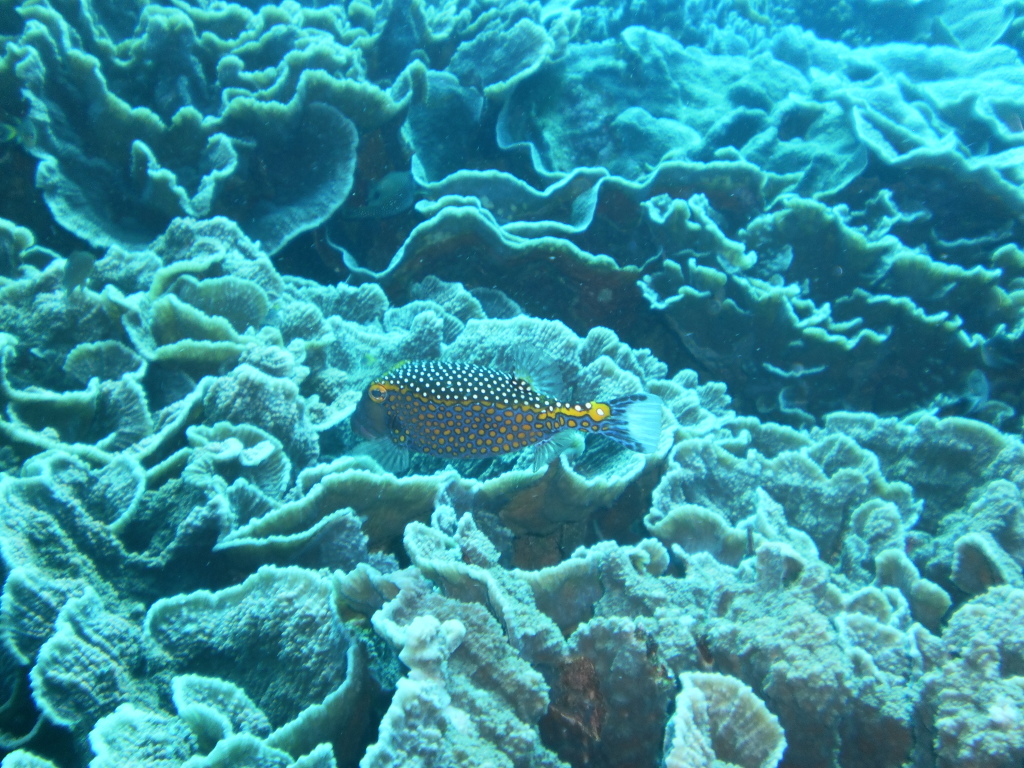 We hung out on the beach after diving, until a small rainstorm chased up off.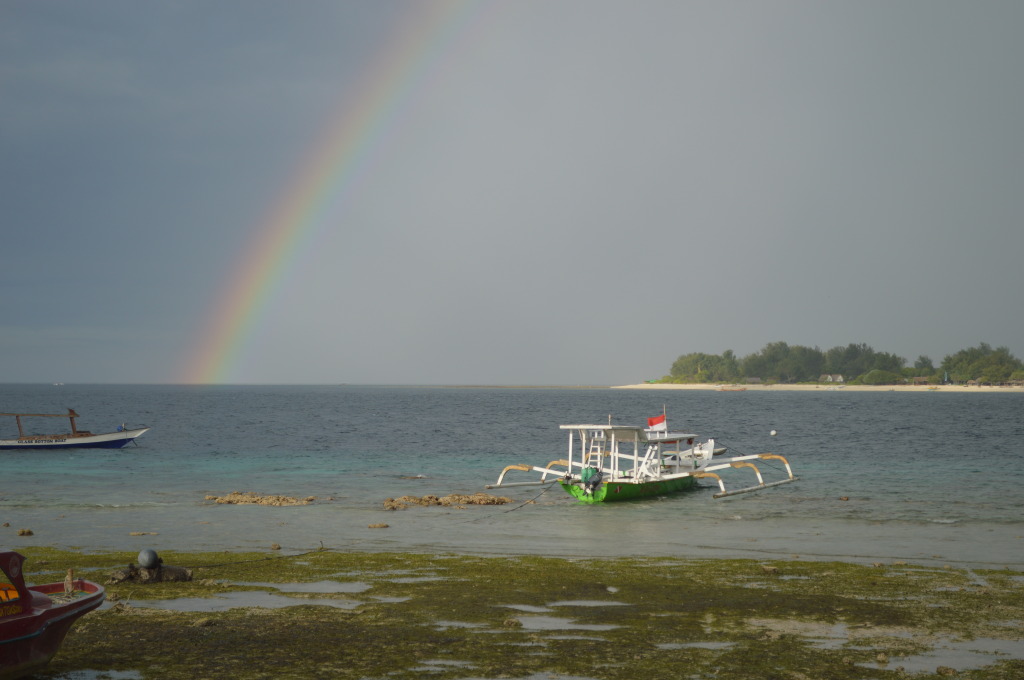 At sunset we made our way back to Flush to watch the moon rise over the volcanoes.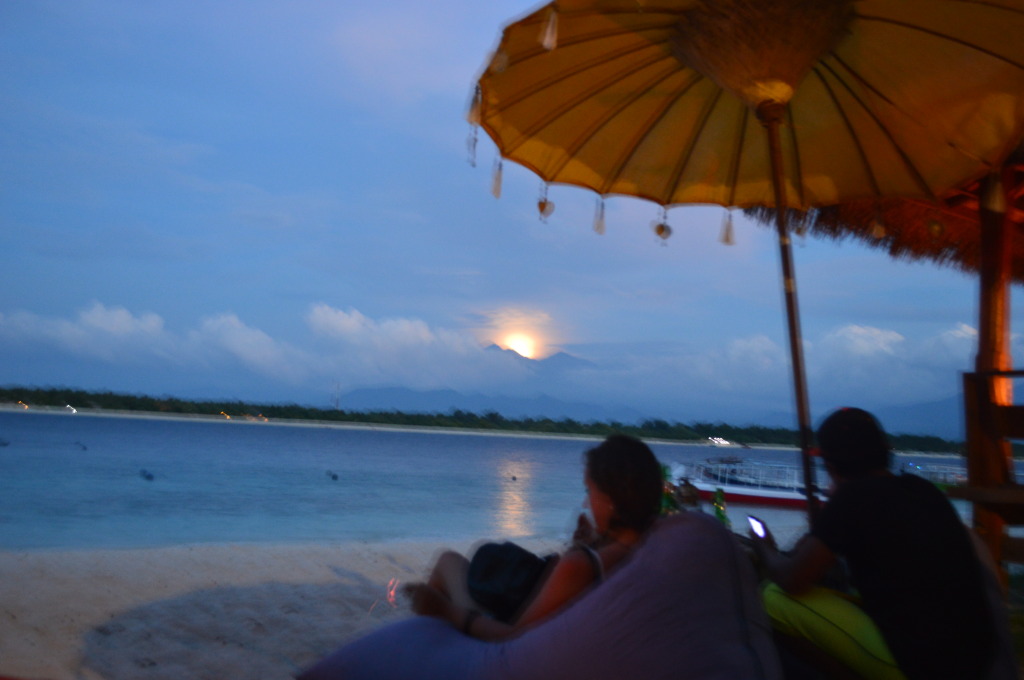 The full moon rose to the soundtrack of the call to prayer from the mosque.