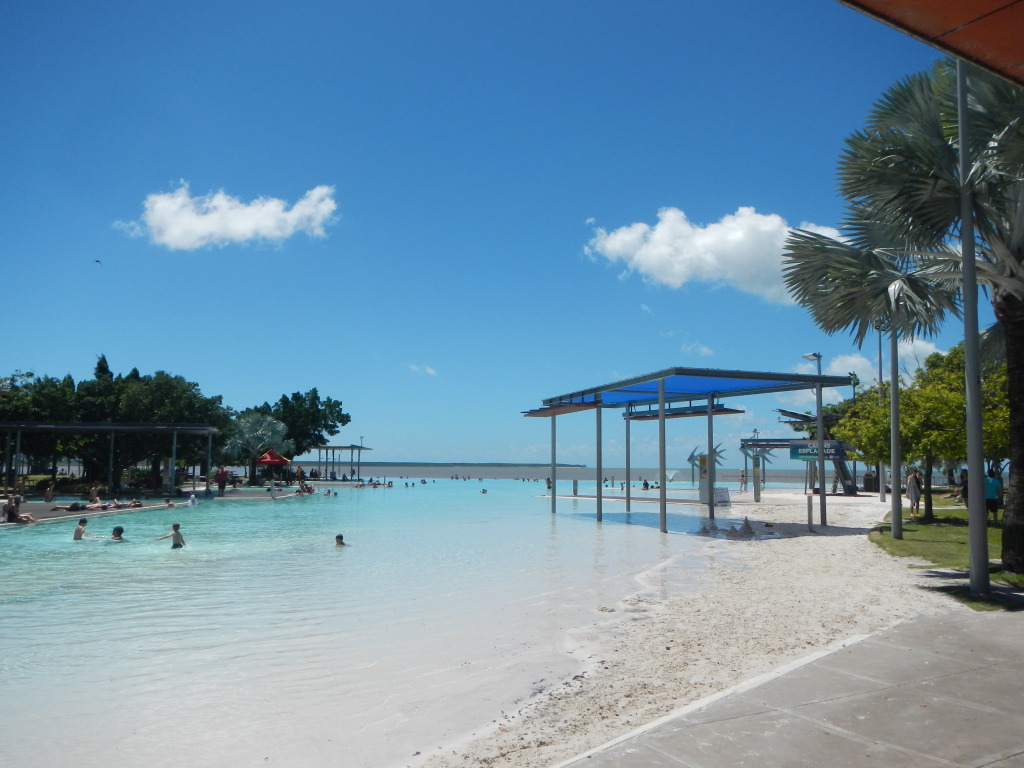 After a 2 day overnight trip with On The Wallaby and day trips to Green Island and The Great Barrier Reef, it was nice to relax around Cairns and Travellers Oasis Hostel. We packed a beach bag (portable speaker, sunscreen, beach mat, sarongs and books) and walked to the swimming lagoon.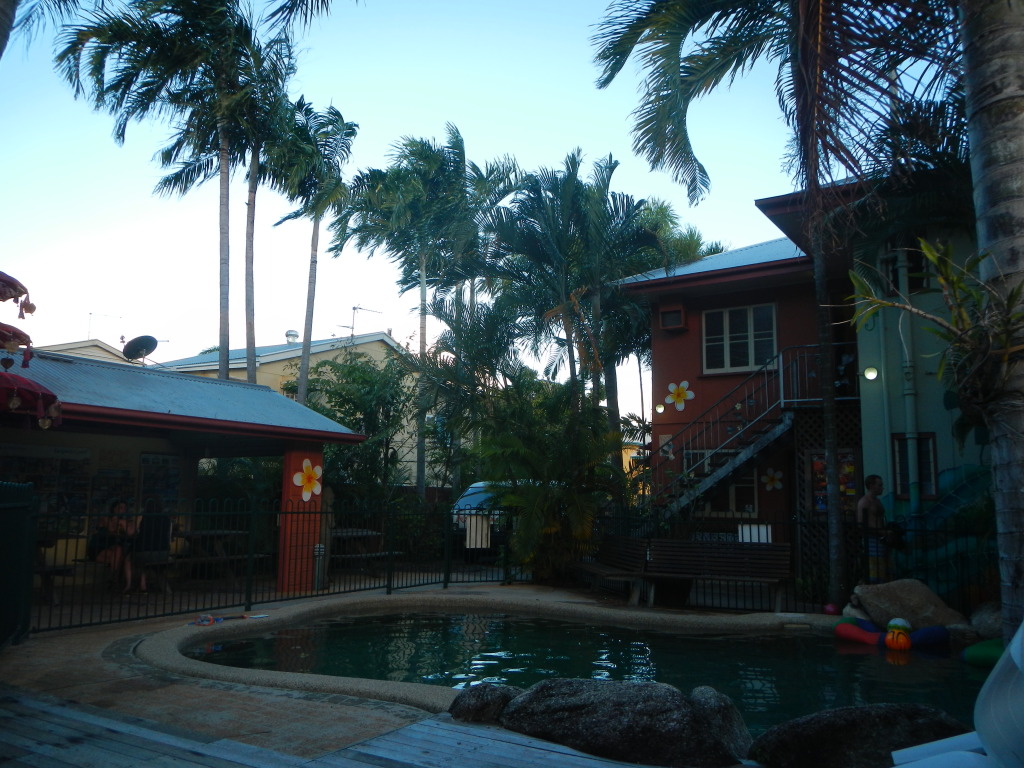 One thing people might not realize on such a long trip is the need to do basic shopping and chores on the road. We took advantage of a rainy day in Cairns to hit up the mall and run some errands. Clothes get lost, damaged or worn out. Gear and gadgets need parts. I got my first haircut in 2 months and replaced my busted up backpack. We caught up on laundry and backed up all my photos. With an Iphone, GoPro, Intova dive camera, Nikon waterproof camera and Nikon DSLR 3100, there are a lot of SIM cards, USB cables and battery chargers to keep track of and maintain.
The next day, we flew on Tigerair back to Sydney for 1 night. We wanted to stay at Eva's Backpackers again but they have a 2 night stay minimum on weekends. We went right next door and stayed at Sydney Central Backpackers. Same Same but different.
We got a couple bottles of wine and hung out on the roof at sunset to watch and listen to the bats and cockatiels on their nightly flyovers.
We checked the weather at our next stop on our trip and decided to buy some hoodies to keep us warm. We walked over to circular quay to enjoy one last night in Sydney with the cool autumn breeze.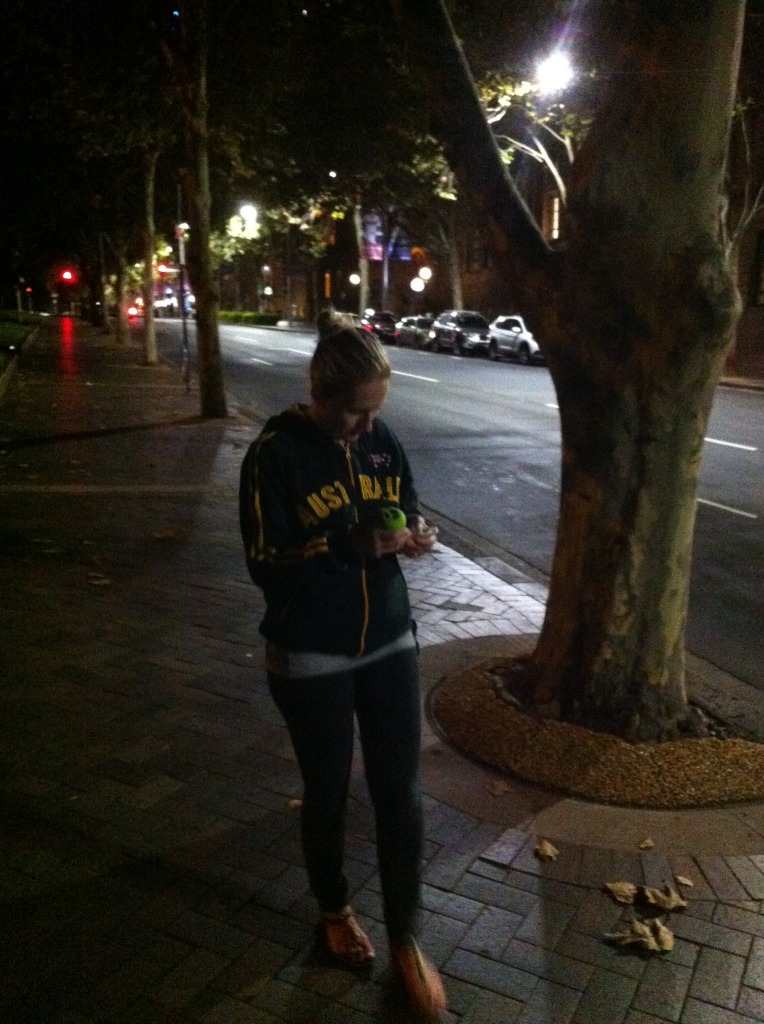 We didn't stay out too late as we had an early flight the next morning to… a new country for us!