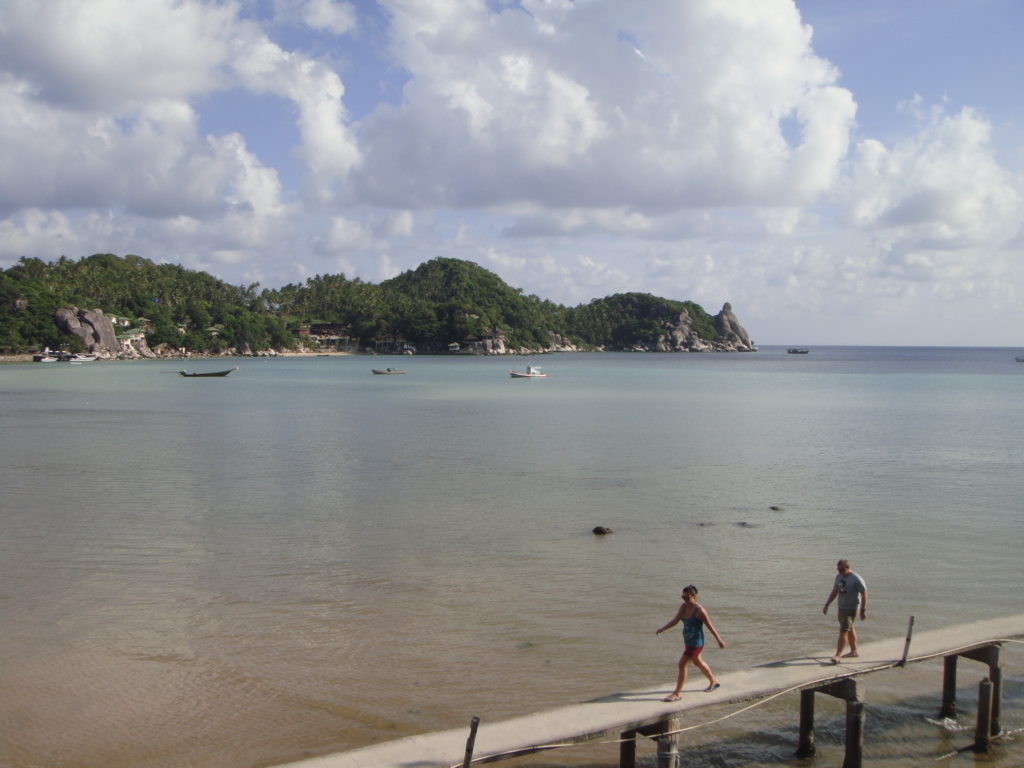 Our good friends, Tia and Jordan, who we know as fellow English teachers in Korea, were traveling around southeast Asia at the same time as us. We kept in contact on Facebook and decided we would meet up in Ko Tao, Thailand. After three nights in Ko Phi, we boarded a ferry to Krabi and then a bus to Surat Thani, which is a town on the gulf of Thailand side of the isthmus. Rough seas delayed our next ferry to Ko Tao until the next morning.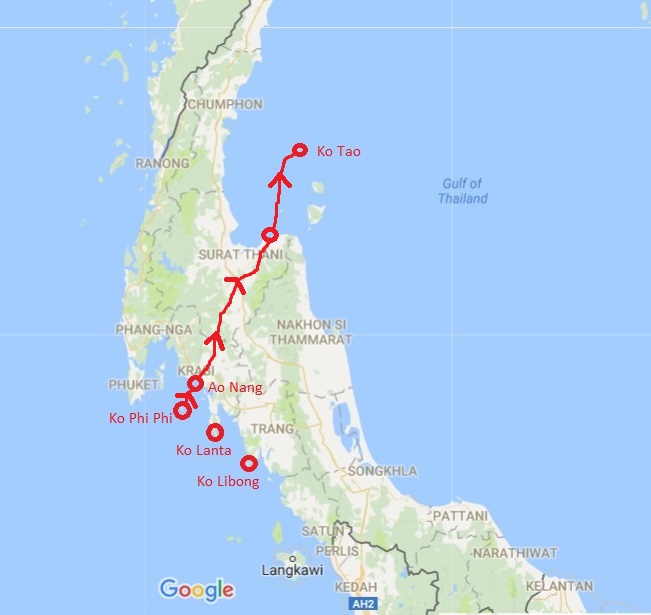 I had read that weather in the Andaman Sea (Ko Phi Phi and Ko Lanta side of the isthmus) and Gulf of Thailand (Ko Tao, Ko Samui side) could be completely different despite being separated by a fairly thin strip of land – the isthmus. This turned out to be true and it was mostly rainy and cloudy in Ko Tao after we had a solid week of fantastic weather in Ko Phi Phi and Ko Lanta.
We met our friends on the dock upon arrival to Ko Tao and set out to find a guesthouse to stay in. Jordan and Tia had been to Ko Tao before so we let them lead the way. The reason they wanted to come back is because they were robbed of everything on the small party island Ko Phangan. Passports, cameras, clothes – everything. After a major hassle of getting new passports in Bangkok (getting new and inexpensive clothes is not a problem at all in Thailand), they set out to revisit the places of photos that had been stolen as well.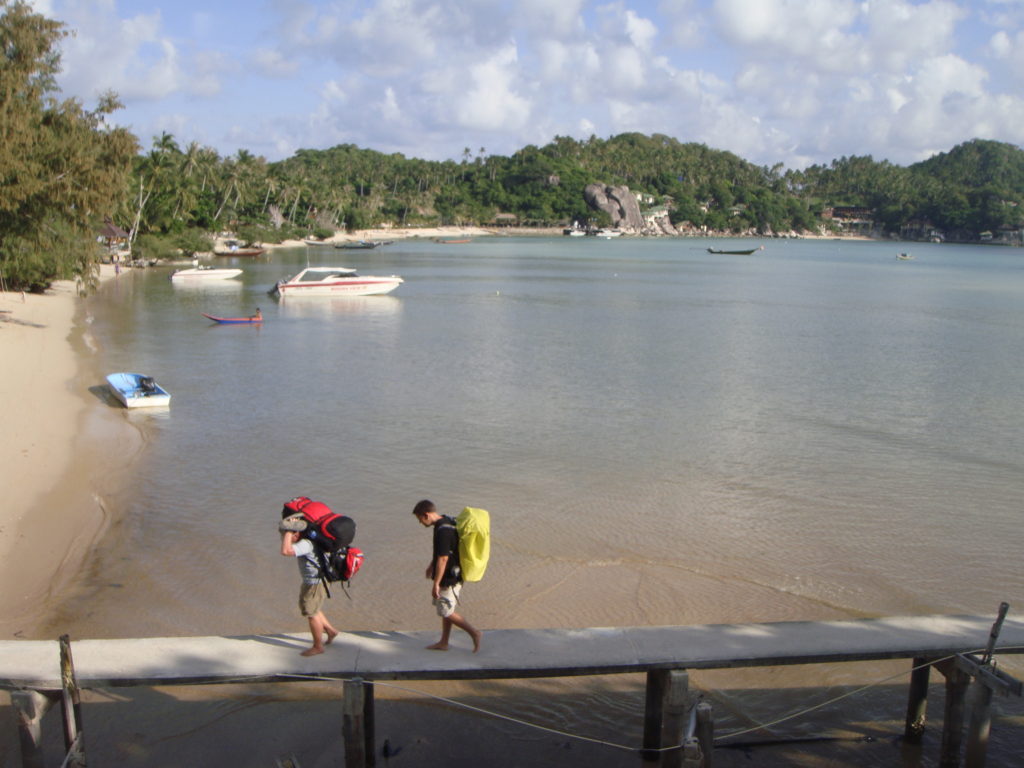 Our room was pretty basic but had fantastic views and location right on the beach. We set our bags down and headed to a little cove to swim and catch up with our friends.
They have a really nice underwater camera which was great to use in the rainy weather and also as we were swimming.