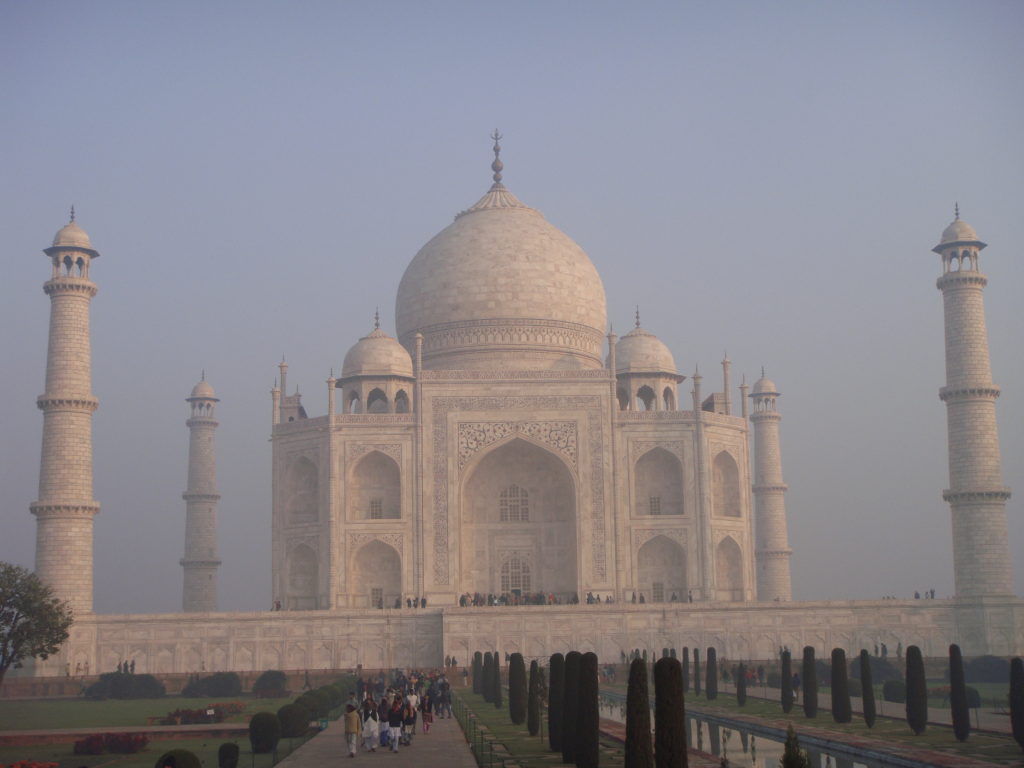 No trip to India is complete without seeing the magnificent Taj Mahal. Located in Agra, which is about a five hour bus ride from Delhi, the Taj is a mausoleum built by one of the Mughal Kings for his deceased wife in the mid-1600's.
We checked into our hotel room which had a view of the Taj off in the distance.
The next morning we got off to a very early start to view the Taj Mahal in all its glory.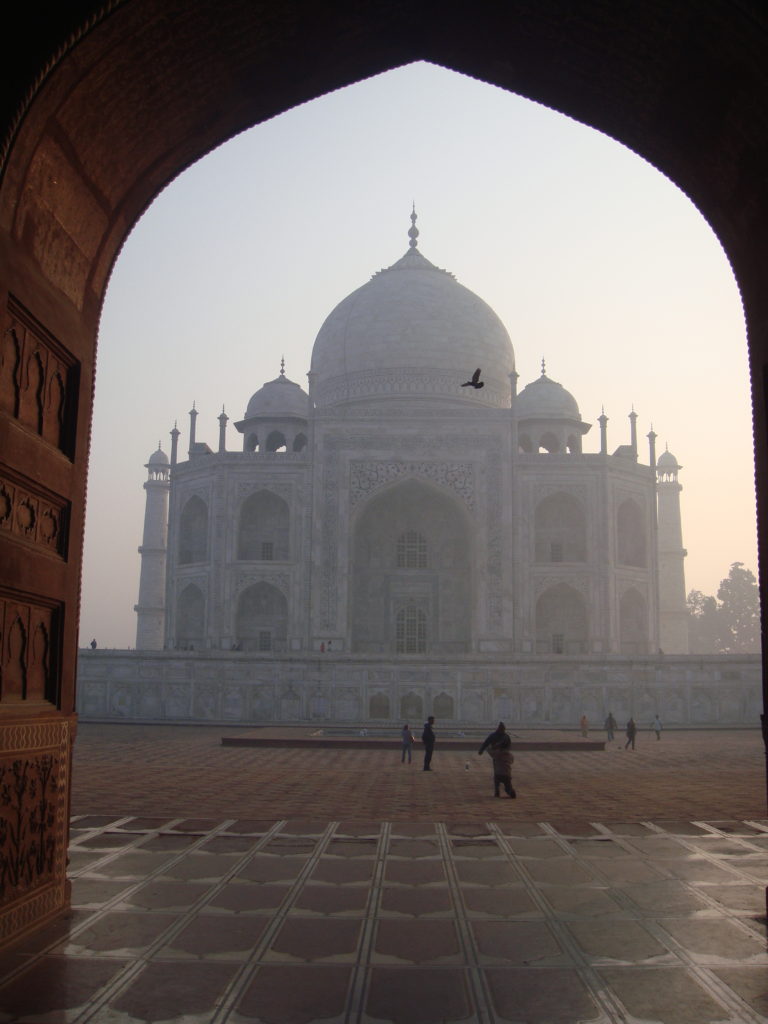 For all the hype the Taj Mahal gets, I can say it is definitely worth it. It is an amazingly beautiful monument to eternal love. The surrounding city of Agra is pretty chaotic as it is located in India's most populous state, Uttar Pradesh.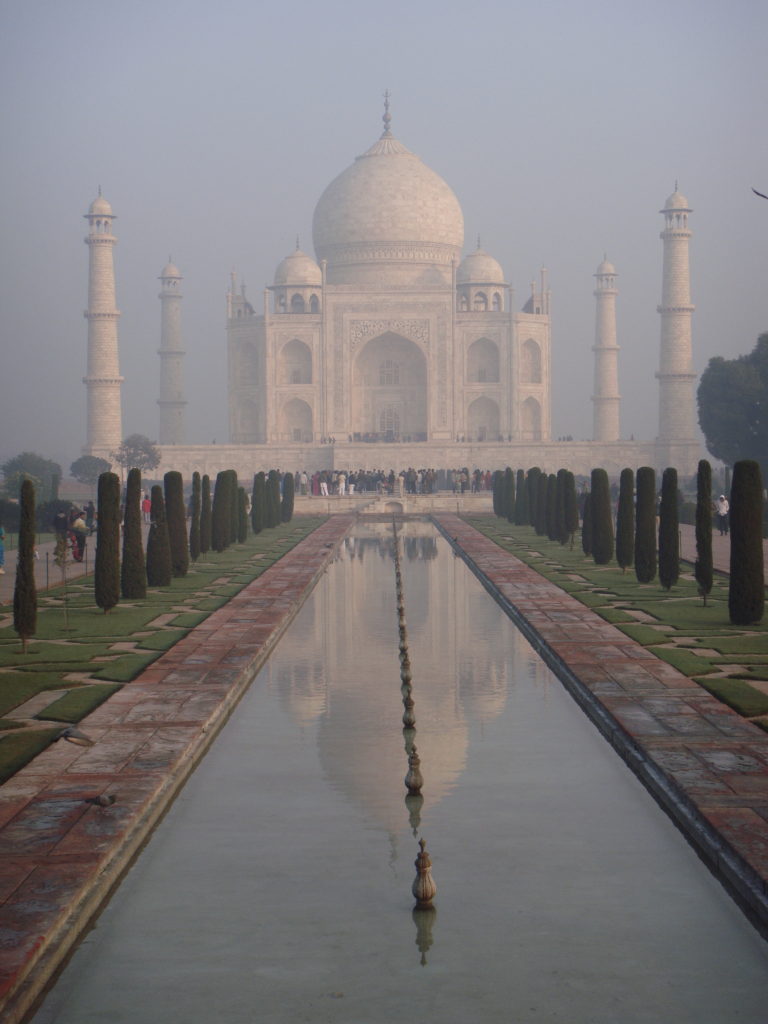 After the Taj, we made our way to a city very near Agra called Fatehpur Sikri, which was founded as the capital of the Mughal Empire by the Emperor Akbar.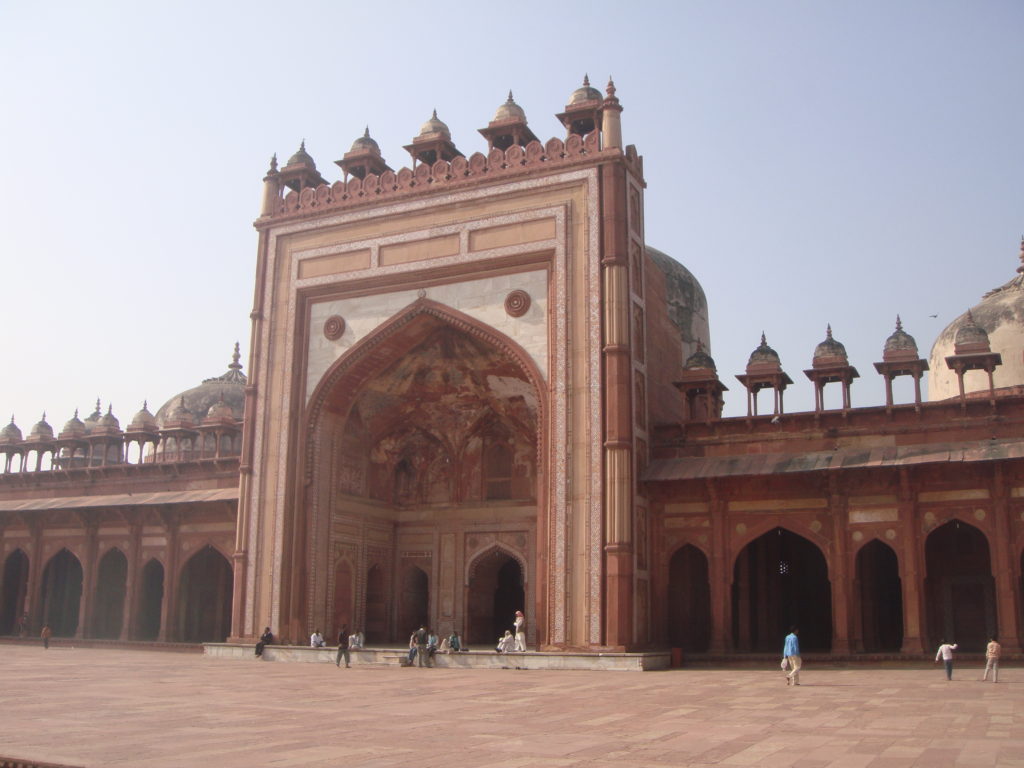 The city was founded in the 1560's and includes several beautiful buildings. The picture above is of the Jama Masjid, or Friday Mosque.
One of the main reasons Akbar decided to locate the capital of his empire here was to be close to the tomb of a famous Sufi saint, Sheikh Salim Chisti. Sufism is a branch of Islam that incorporates more music and festivities into their religion. They also are known for their worship of saints or pirs – including their graves, which is a practice condemned by the other branches of Islam.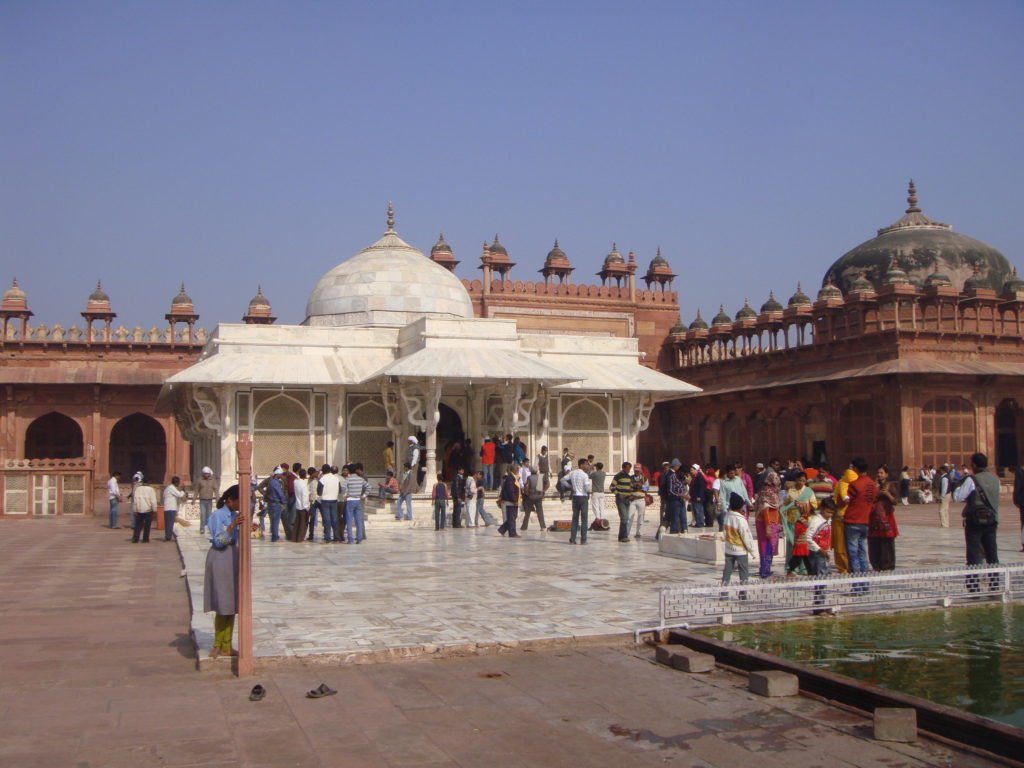 We did not stay overnight in Fatehpur Sikri as it's close enough to Agra to be done as a day trip. Every month around the full moon, tourists can also go on a night tour of the Taj Mahal with the idea that the light from the moon will be enough to see. We did this and would not recommend it. Here's the best picture I was able to get.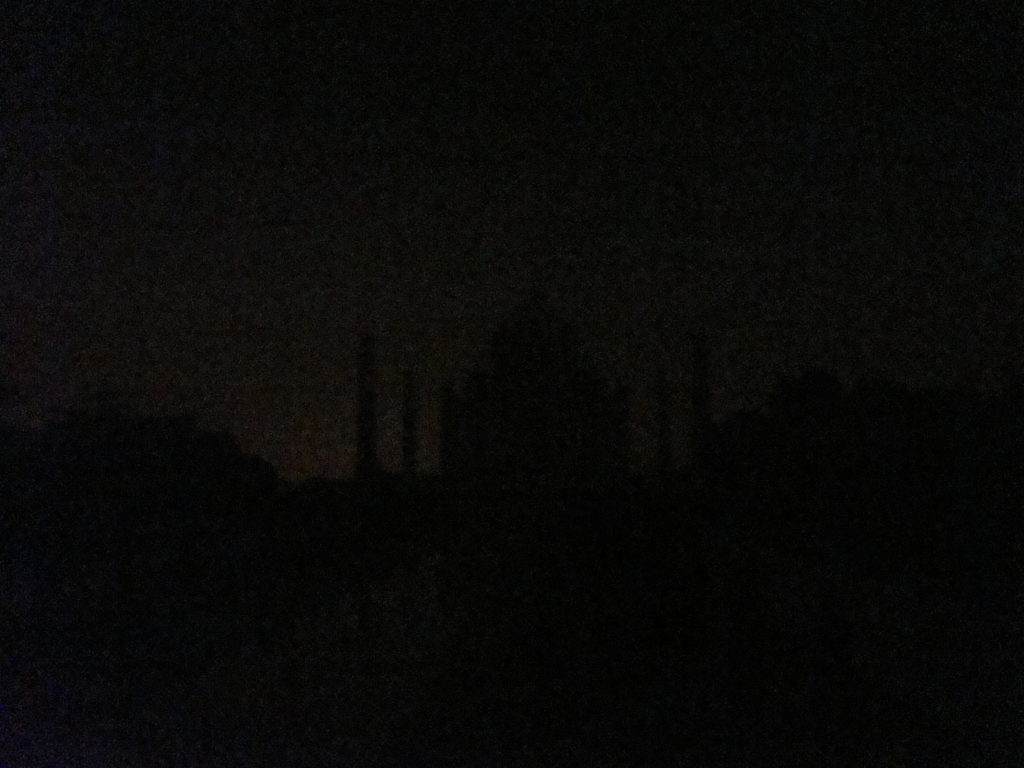 Granted I did not have a proper DSLR camera with a tripod which may have produced some really cool shots, but only a faint silhouette of the Taj was visible. After Delhi and Agra, it was now time to bring Shannon to Jaipur, where I stayed for one month before her arrival in India. This Delhi – Agra – Jaipur itinerary is often called the Golden Triangle route for tourists in India. Each city is located about five hours from the other two.