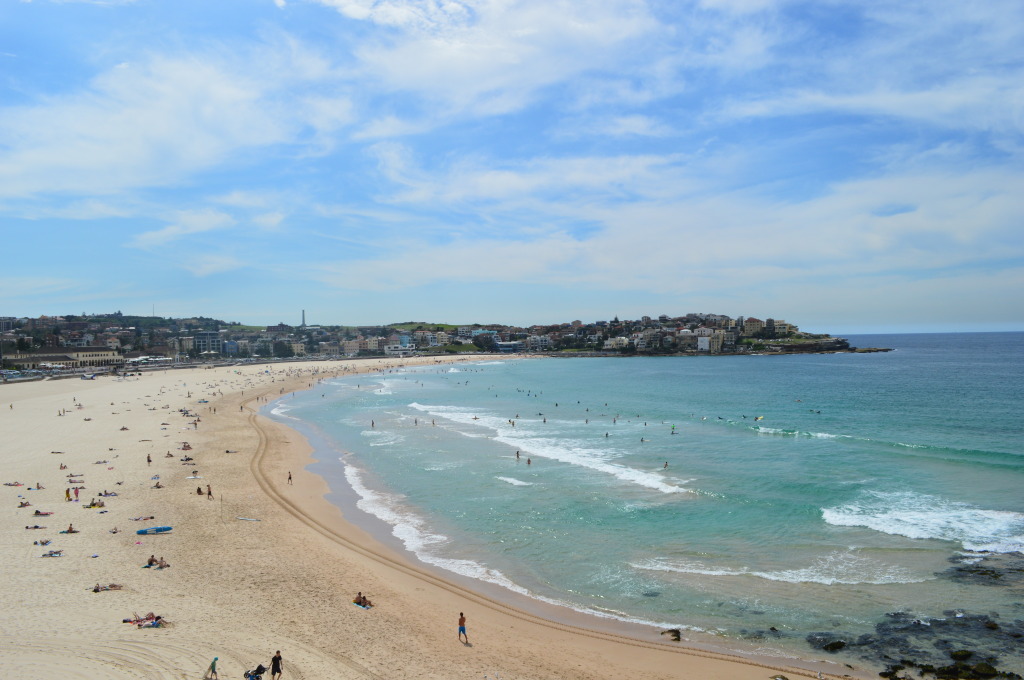 We took a bus out to Bondi beach on a very pretty day. The water was a little chilly for us Floridians but the waves were a lot of fun.
We set up our beach gear (mat, sarong, speakers) and got some sun to warm up before taking a swim.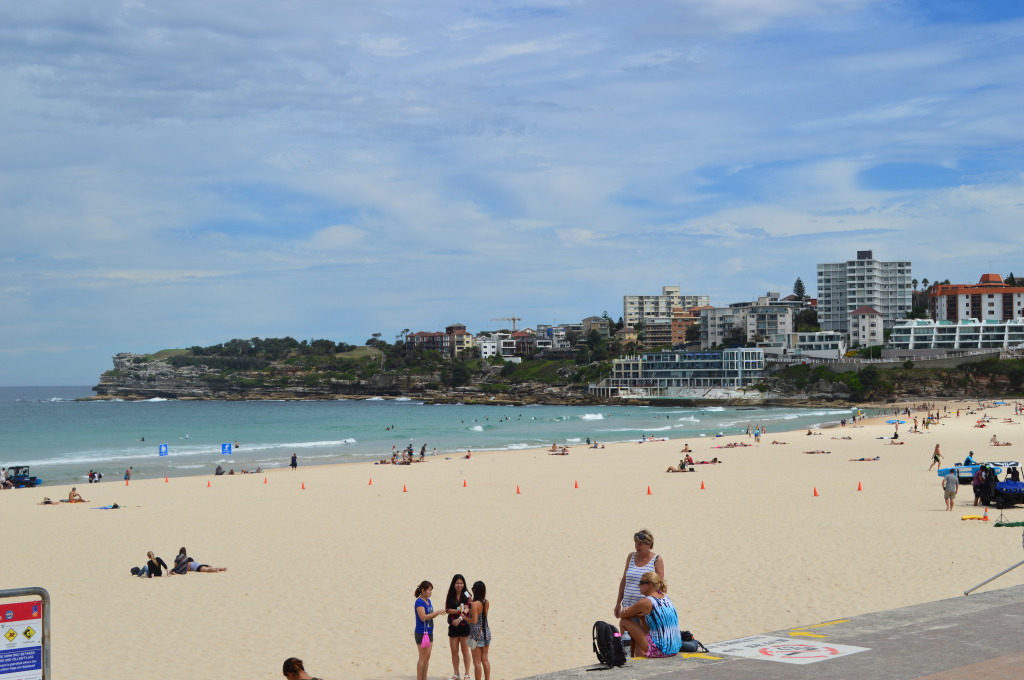 After lunch at a restaurant right next to the sand, we decided to go for a walk along the coast.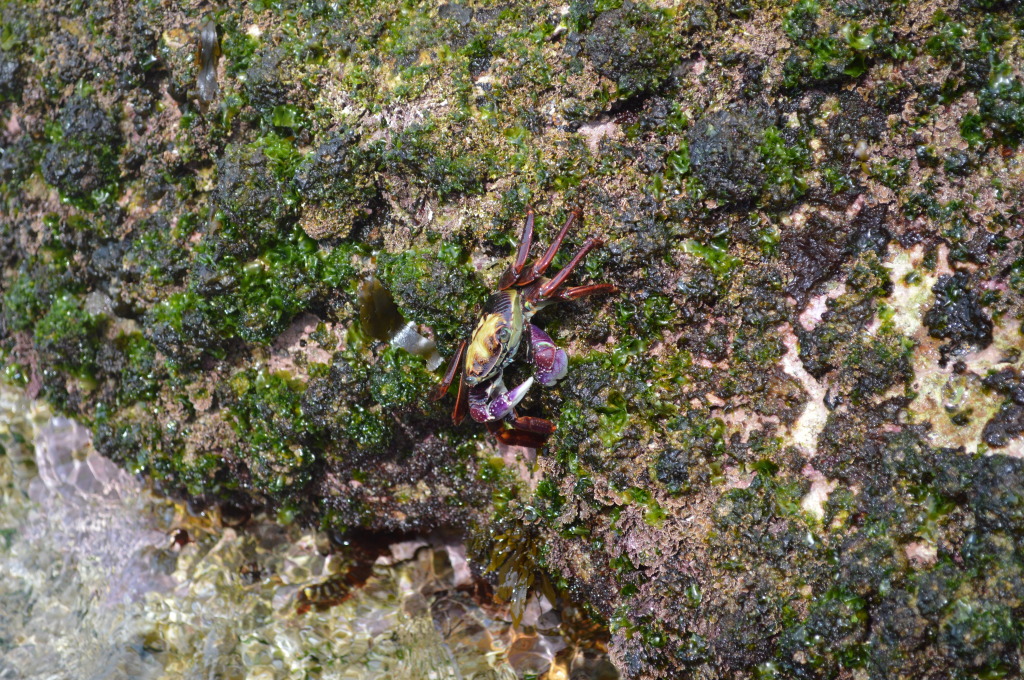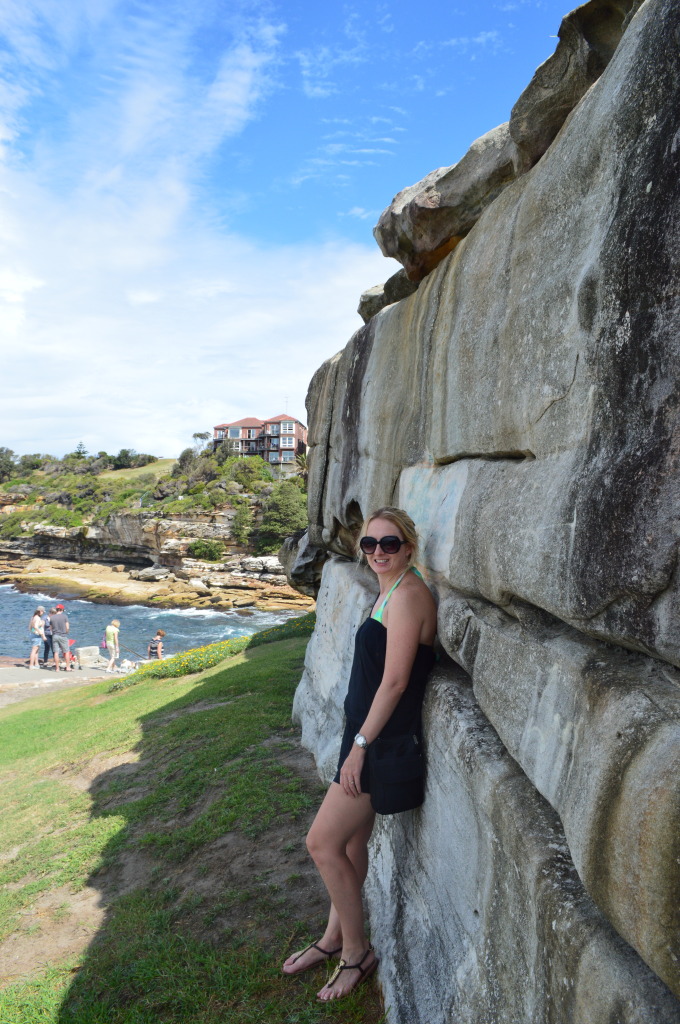 After a little bit of walking, we came across Tamarama beach. The cool water and crashing waves was a nice retreat after.
Here's a GoPro video of me swimming.
Here are my favorite pics of the beach upon approach
This was our favorite beach on the walk. It is not big at all so it might get crowded on weekends, but today it was perfect.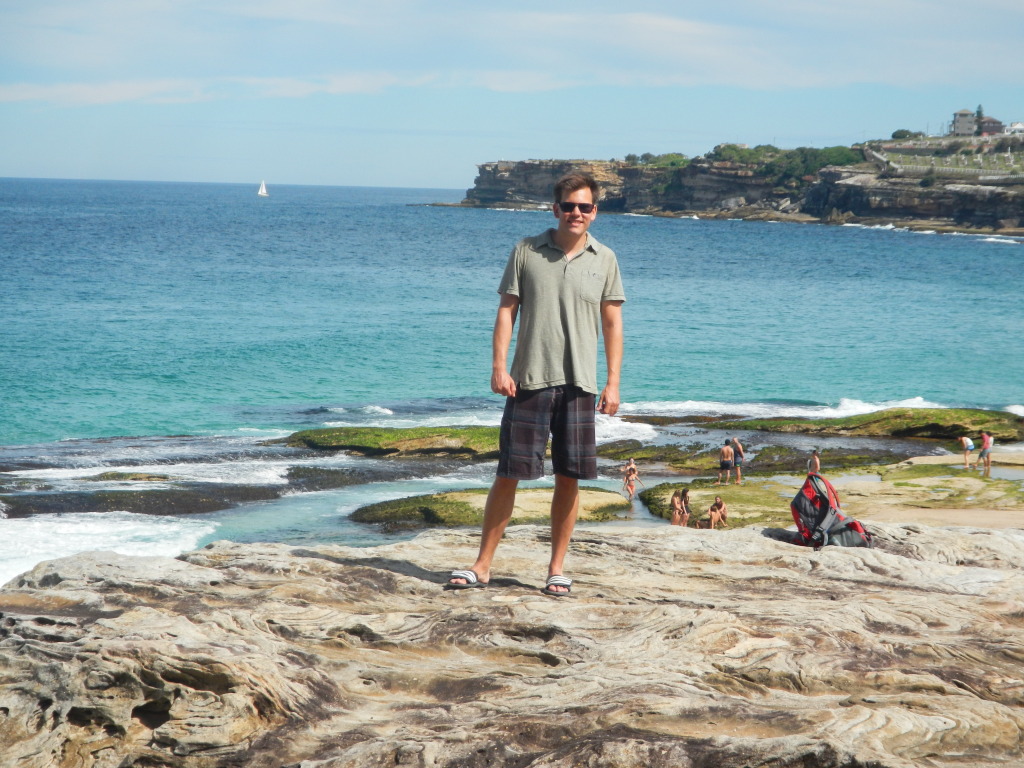 Here's another view as we left to continue our walk south on the coast.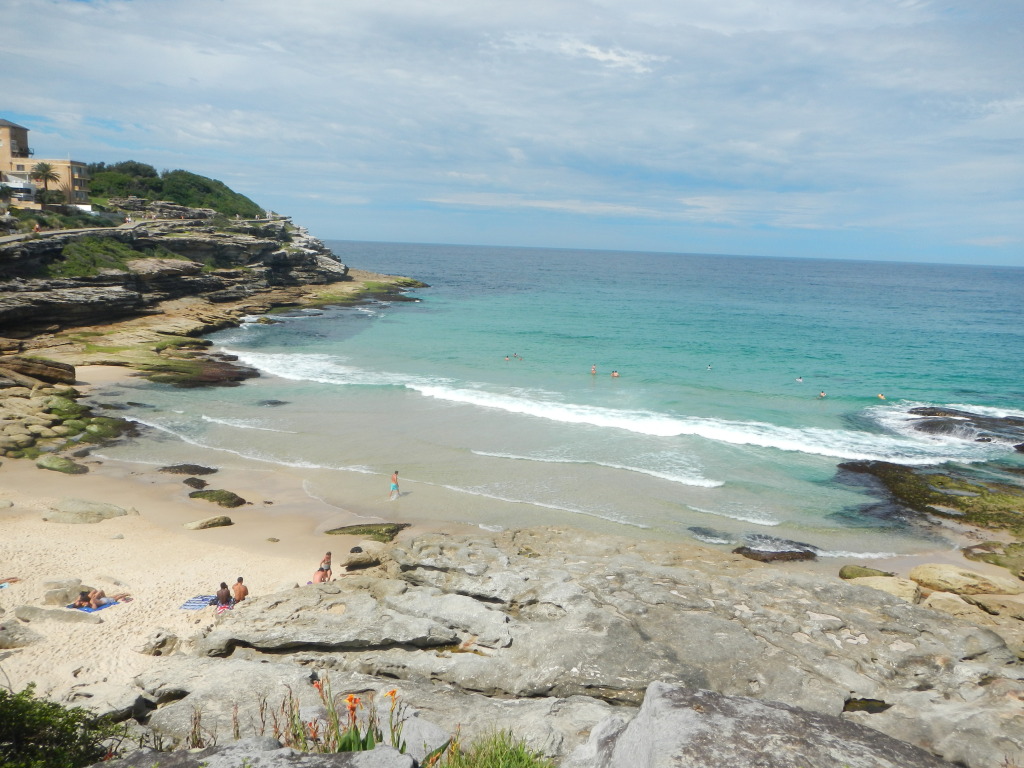 Continuing on our walk we saw some kids in rugby practice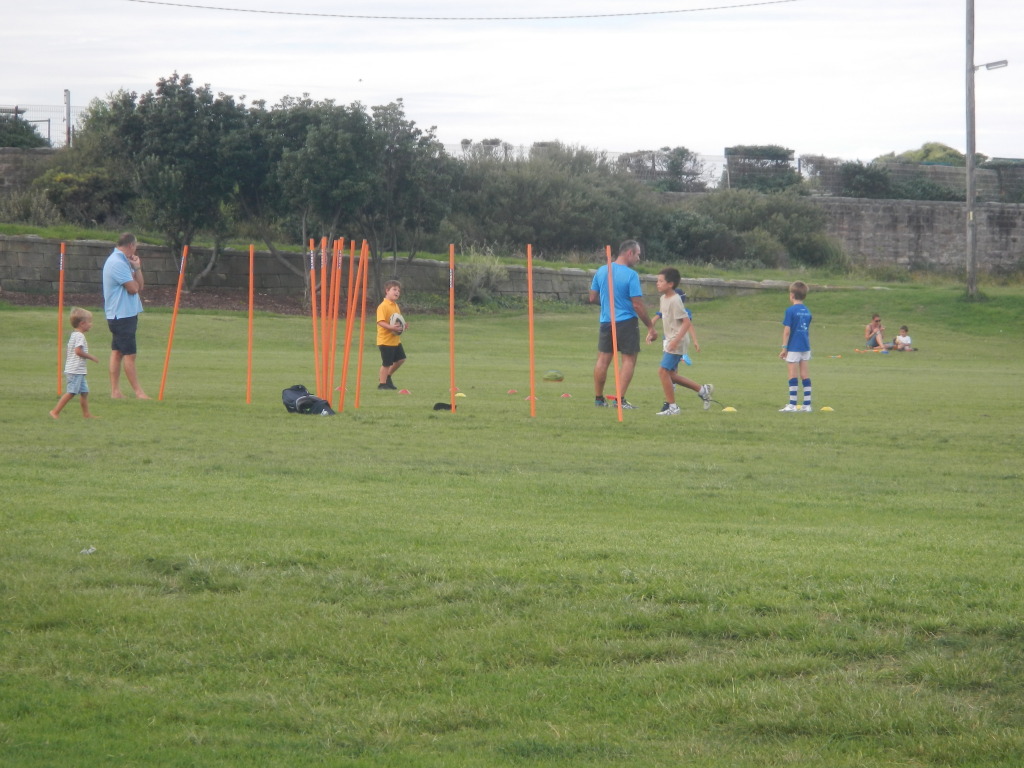 At our final stop on the walk, we did some snorkeling before catching a bus back to Sydney.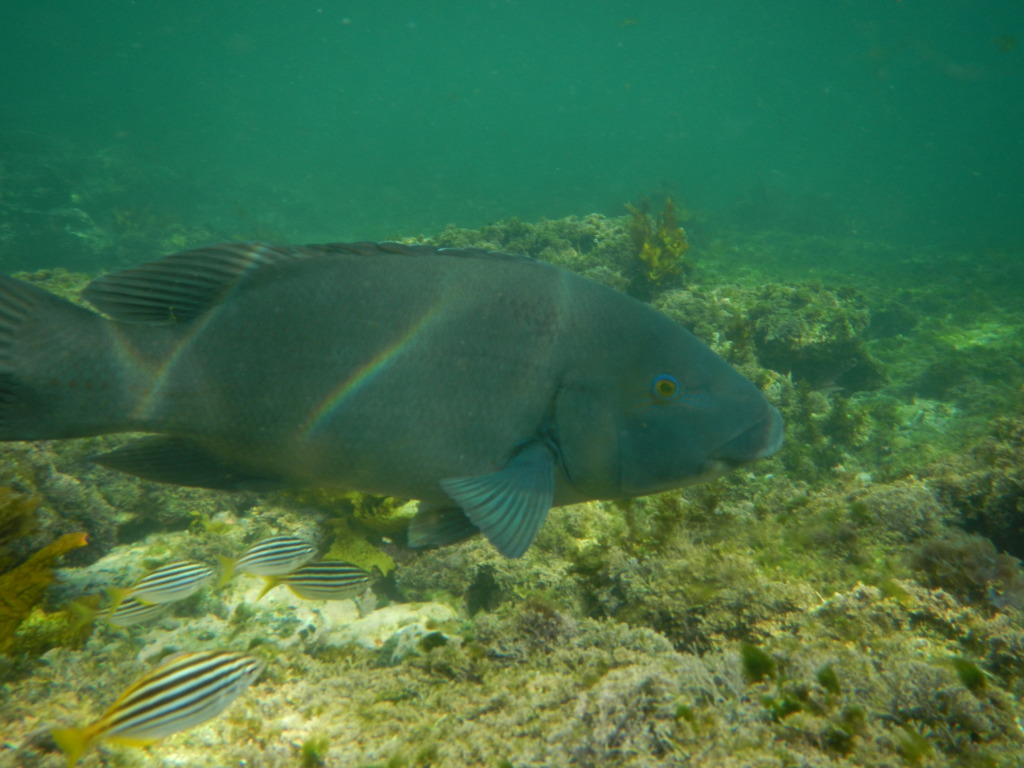 For dinner, we met up with our friend Paco, who we met in South Korea in 2009 when Shannon was a teacher the first time around. What kind of food did we eat? Korean of course!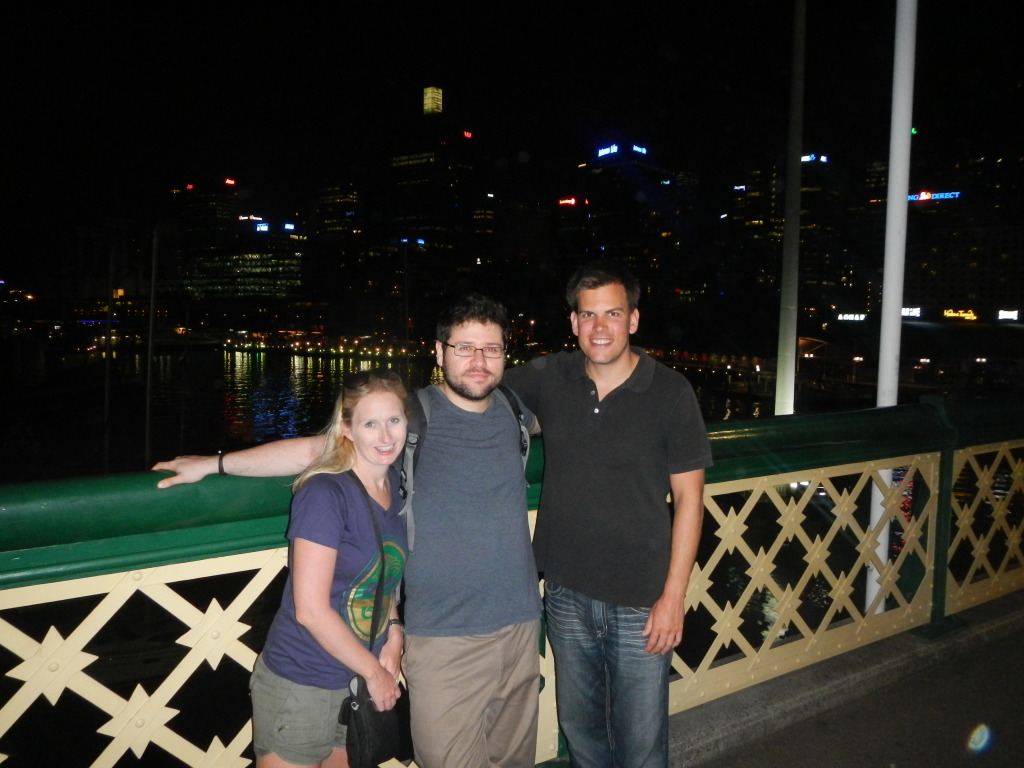 After a Korean feast, we had a couple drinks together. Here's a picture of Paco and I back in 2009 in Korea