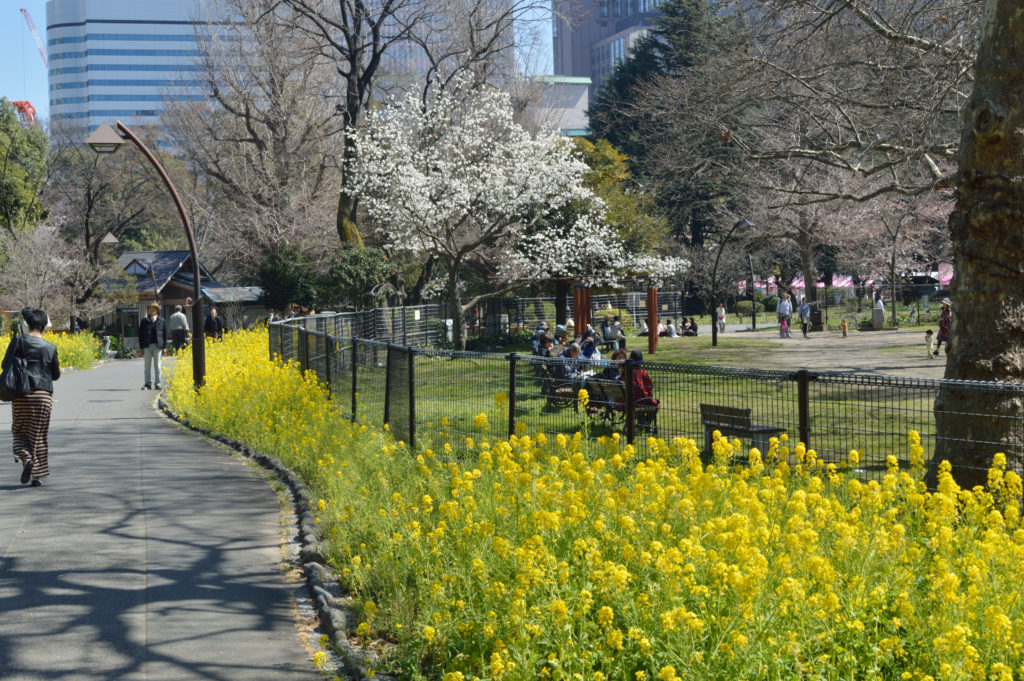 While on our bicycle tour with Noel, we passed through Hibiya park and saw them setting up for a festival. Noel, using his Japanese, found out it was a food and sake festival taking place later on in the week. This is the beauty of not planning every day when you are traveling – you can have flexibility to take in events and festivals that you find out about only a few days before. We arrived around 10 a.m. and the place was pretty desolate.
There were hundreds of stalls selling specialties from all over Japan.
We didn't realize how lucky we were to be there so early – around lunch the lines and crowds began to swell.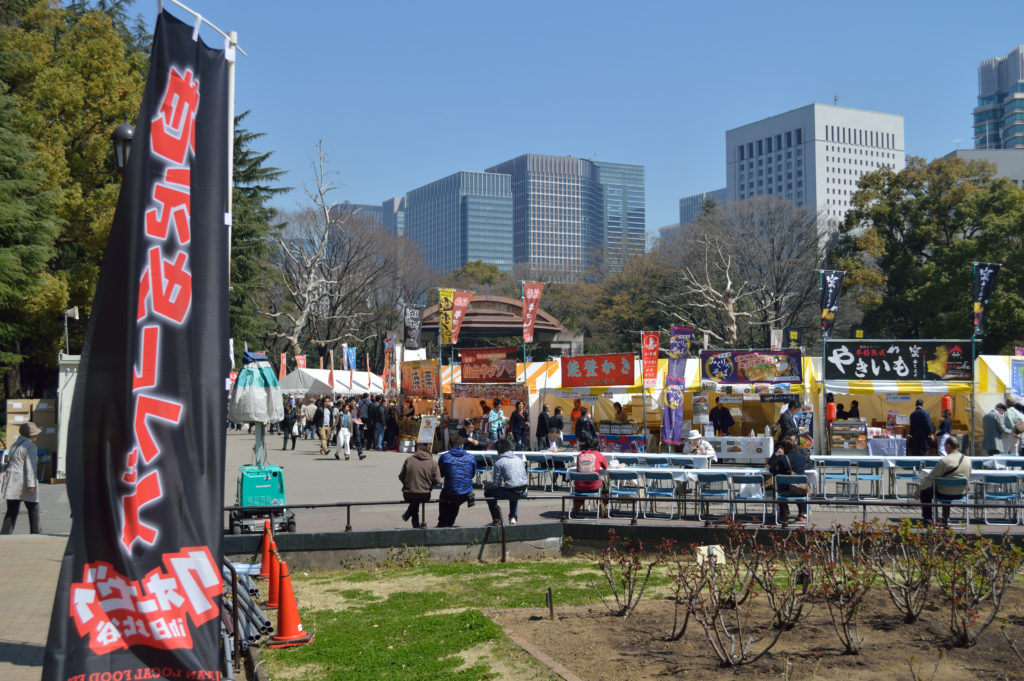 We lined up for a fantastic sushi bowl that only cost about $7. It was piled high with all kinds of seafood.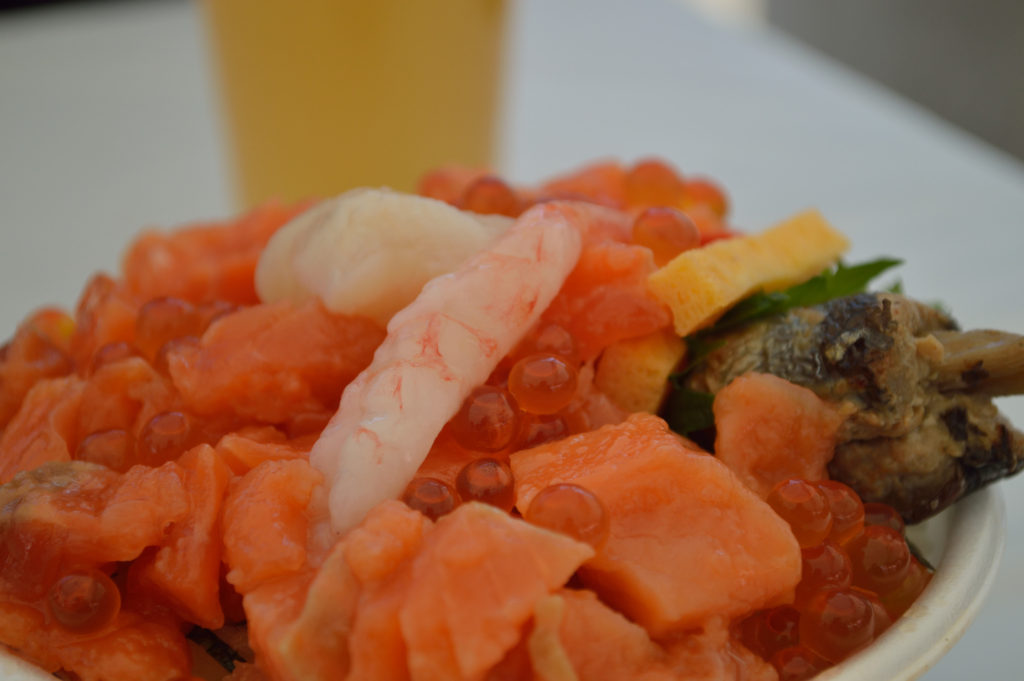 We tried a lot of different foods and washed them down with a good amount of sake. It was a beautiful spring day and we hung out and drank until we were hungry enough to polish off some ramen.
Shannon and I love to take cooking classes when we travel – we've done it in India, Thailand, Vietnam and Indonesia. We booked a sushi making class through Yuca's Japanese Cooking. First, Yuca takes the group to a local grocery store to pick out some ingredients for the class.
Next, we head back to her apartment for the cooking demonstrations. Yuca is an incredibly knowledgeable cook and food blogger as well as an excellent host. Her TripAdvisor page receives exemplary reviews. However, I felt our class had too many people (eight) for one instructor in a relatively small kitchen.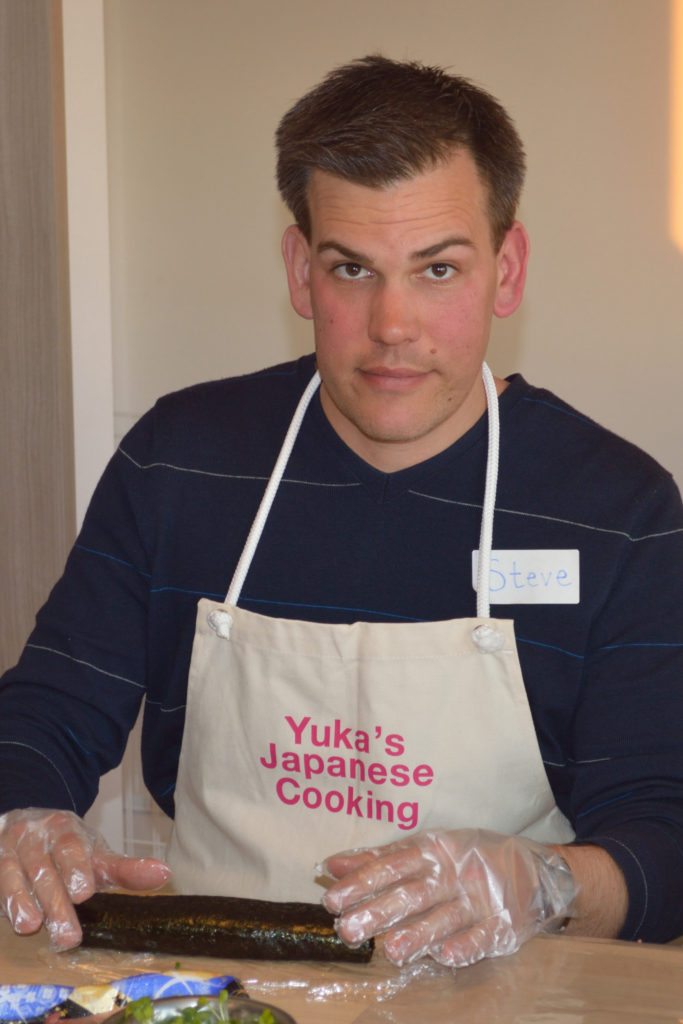 The class was fun and the food very good.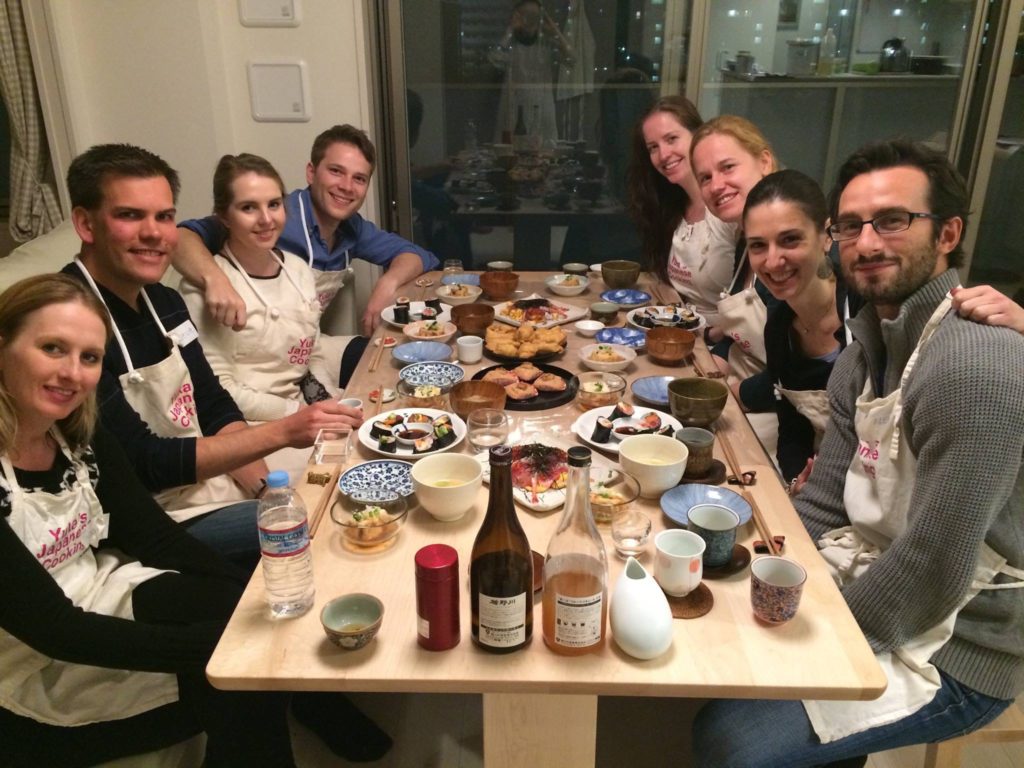 We left here and went to Shinjuku, a western area of Tokyo known for its nightlife. After seeing Anthony Bourdain go this place in one of his travel episodes, we wanted to check out the Robot Restaurant.
This was definitely a unique and surreal experience. Having "robot" in the name is a little misleading but this was a very entertaining show.
Shannon took some videos on her phone as well. We were in the first row next to the stage. The performers go in between the two seating areas and they are actually roped off during the performances.
This was another long day and we headed back to the hotel to crash.