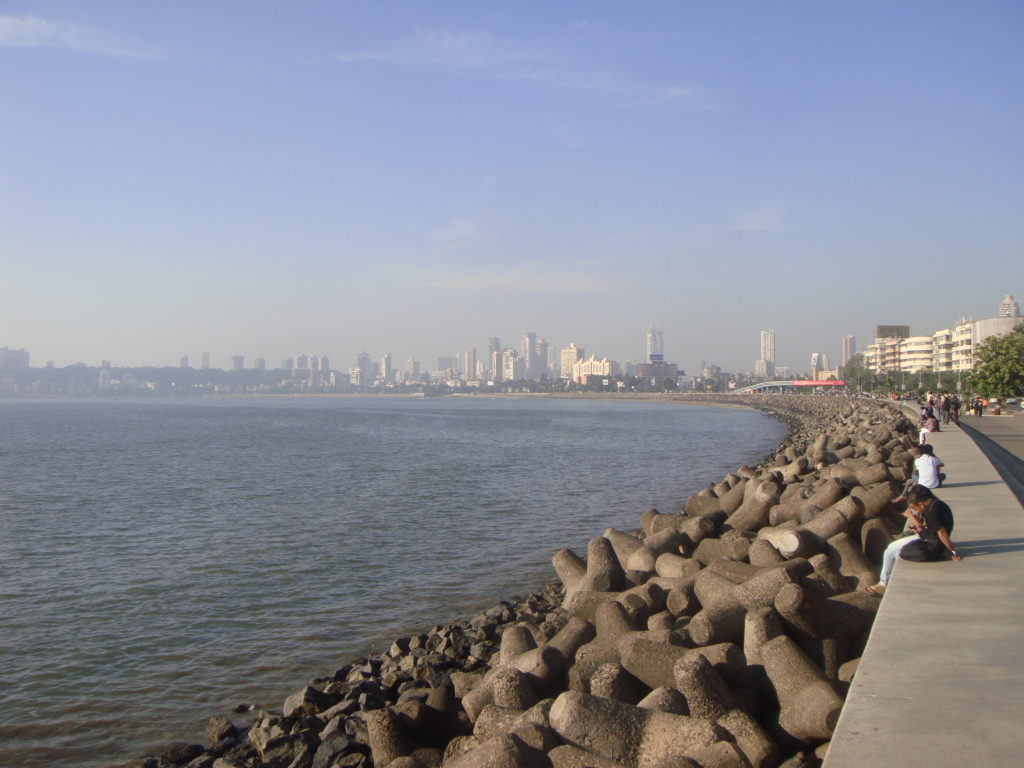 After our overnight train back to Delhi, Shannon and I hopped on a flight to Mumbai, India's financial capital. Before I talk about our couple days here, a quick recap of our India trip thus far is in order.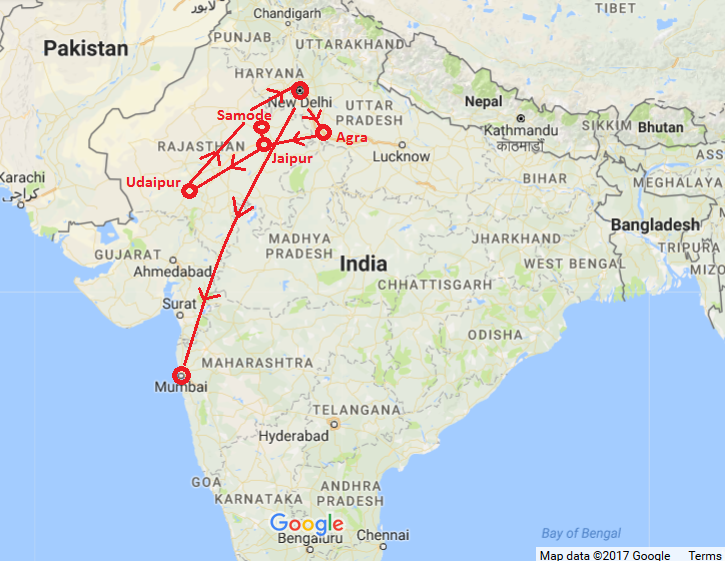 For the first four weeks, I was in Jaipur taking Hindi lessons and staying at a house with fellow travelers from around the globe. I went to Delhi to meet Shannon at the airport and then we spent four days exploring. We took a bus to Agra to see the Taj Mahal and then another bus to Jaipur for a few days. We spent one night in Samode and then took an overnight train to Udaipur. Another overnight train took us back to Delhi for a flight down to Mumbai. Here are the approximate travel times from each destination:
Jaipur to Delhi: 5 hour bus
Delhi to Agra: 5 hour bus
Agra to Jaipur: 5 hour bus
Jaipur to Samode: 1 hour in car
Jaipur to Udaipur: 10 hour overnight train
Udaipur to Delhi: 12 hour overnight train
Delhi to Mumbai: 2 hour flight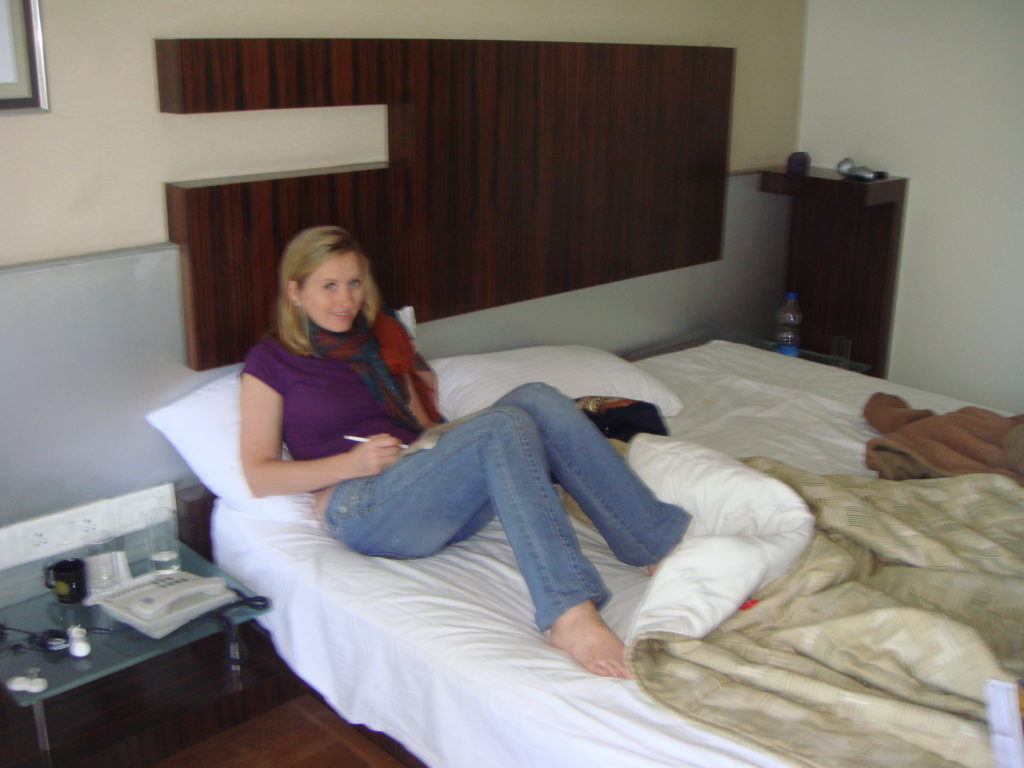 In the title of the post, I spelled Mumbai in Hindi after English, but the actual language predominantly used in Mumbai is Marathi. India has twenty-two official languages and up to this point, we have been traveling in regions that speak Hindi predominantly. Most people in Mumbai will still understand Hindi, they just use Marathi at home and between friends.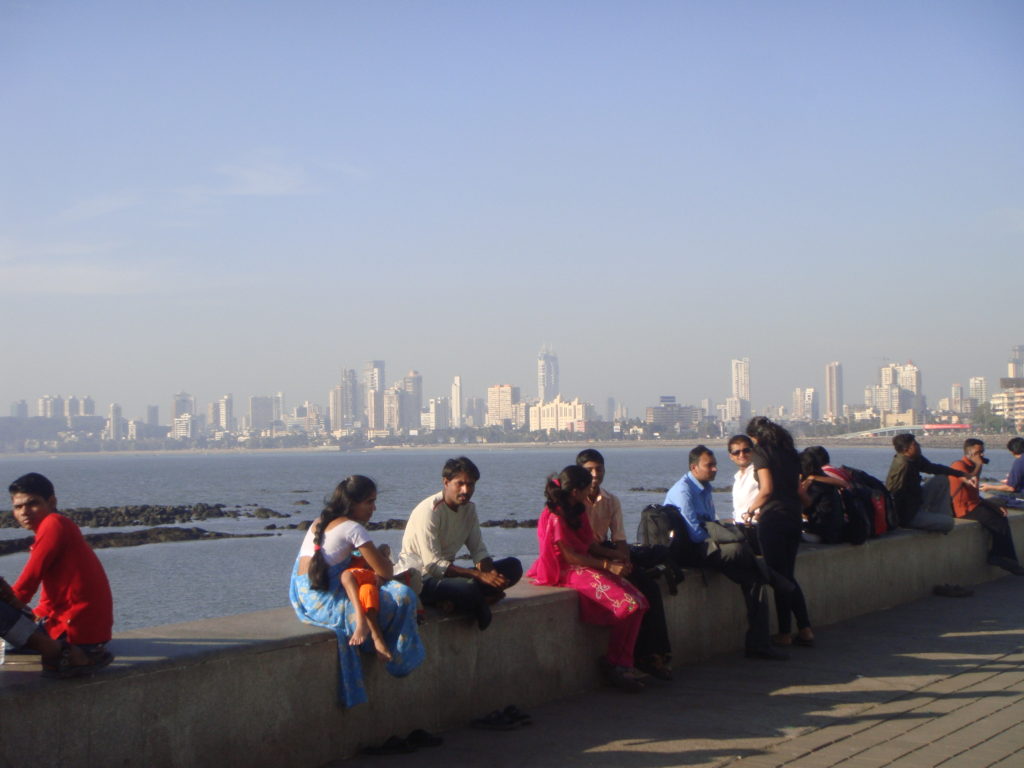 On our first full day here, we walked over to the Gateway of India monument, which is right on the water and was built to honor a visit by the British King in the early 1900's.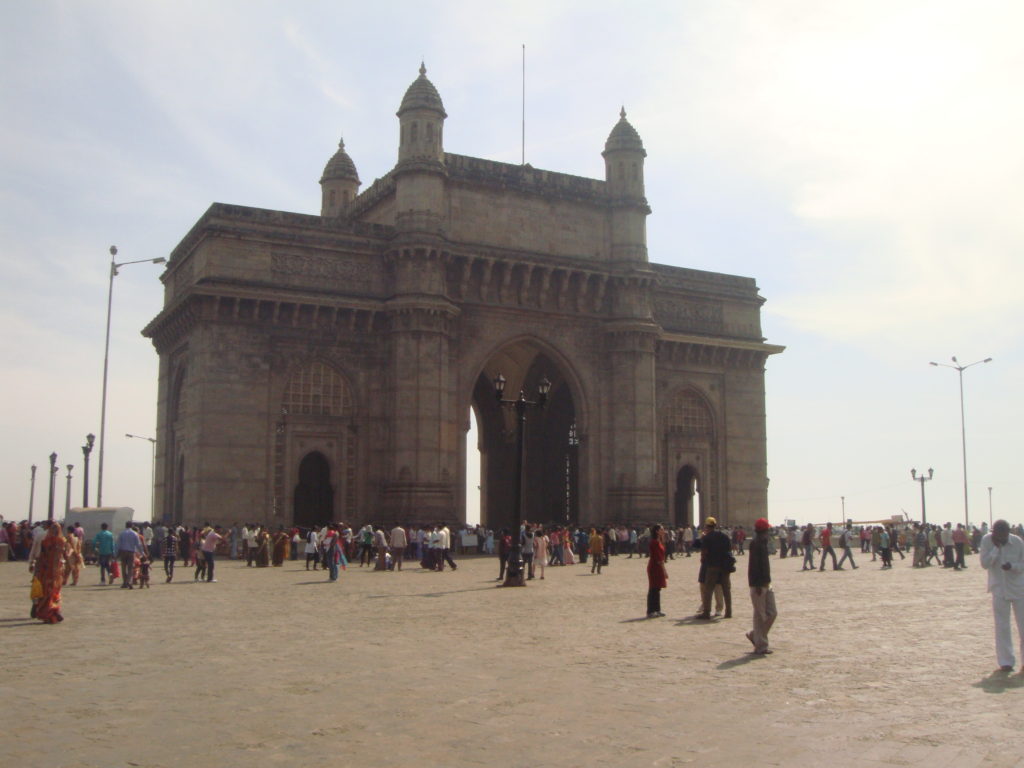 Right next to this monument is the world famous Taj Mahal Palace hotel. This hotel is incredibly famous for its opulence as well as the horrific terrorist incident that occurred in 2008. This is commonly referred to as India's 9/11 when ten members of a Pakistani terrorist group stormed this hotel and several places around Mumbai with machine guns and bombs, killing almost 200 people.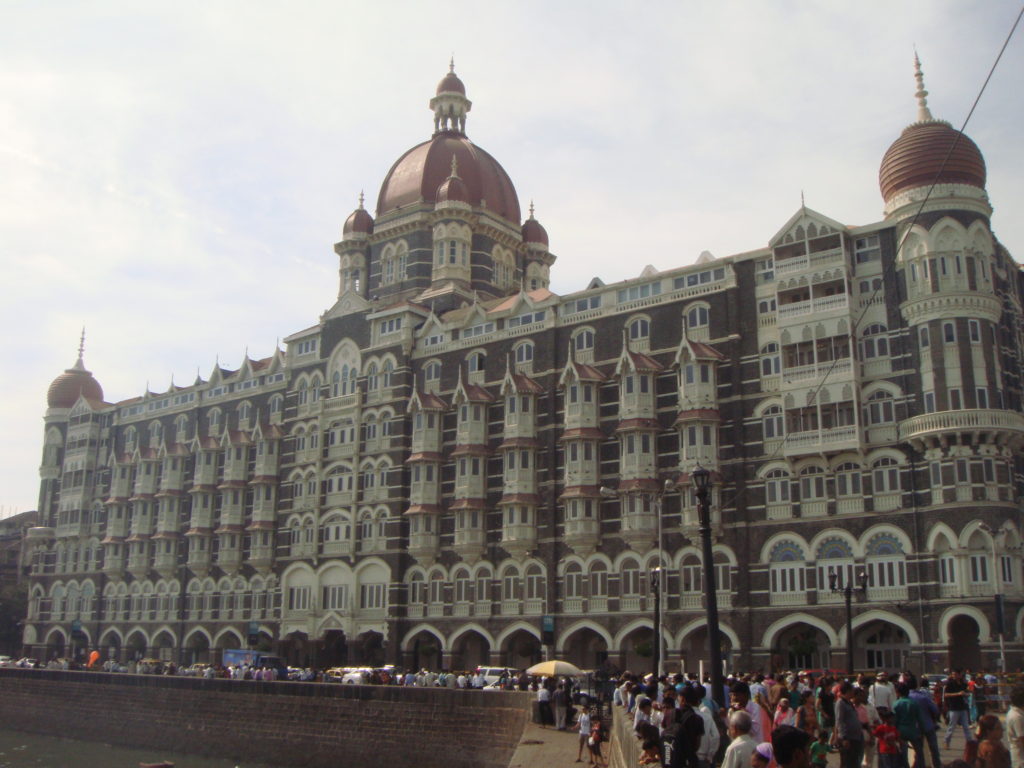 We came to this area to board a boat going to Elephanta Island, which is famous for its stone sculptures that are over 1000 years old.