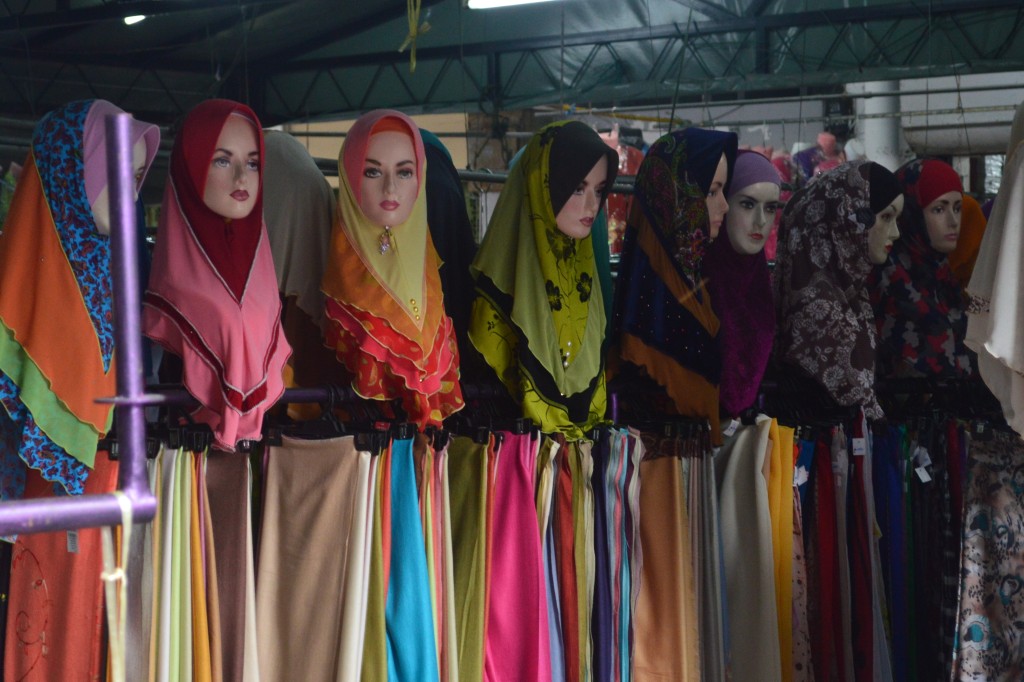 We landed in Bali on April 6 and quickly realized our 30 day visa on arrival would not carry us through until a May 8 flight back to Busan, South Korea (where all of our stuff was stored). Borneo sounded like an exotic place to go and had tons of connections with AirAsia airlines.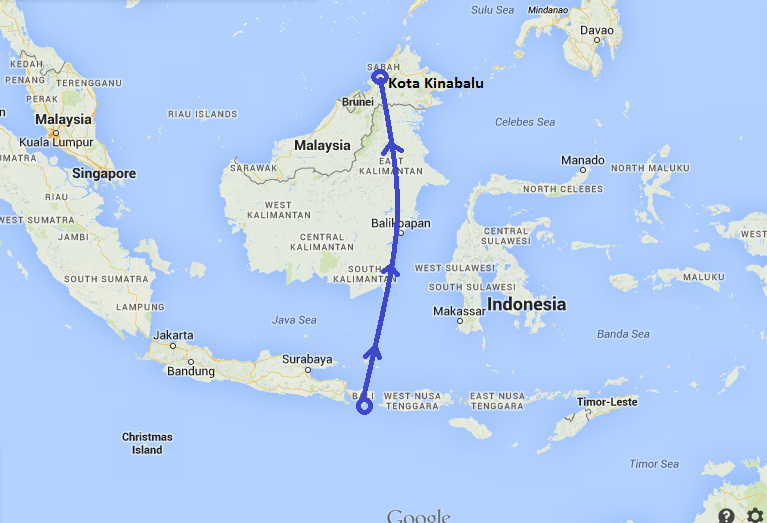 Borneo is an island shared by 3 countries – Indonesia, Malaysia and Brunei. On the east coast is regarded as some of the best scuba diving in the world. Not having planned much, we were surprised that Kota Kinabalu (called KK) was kind of chaotic.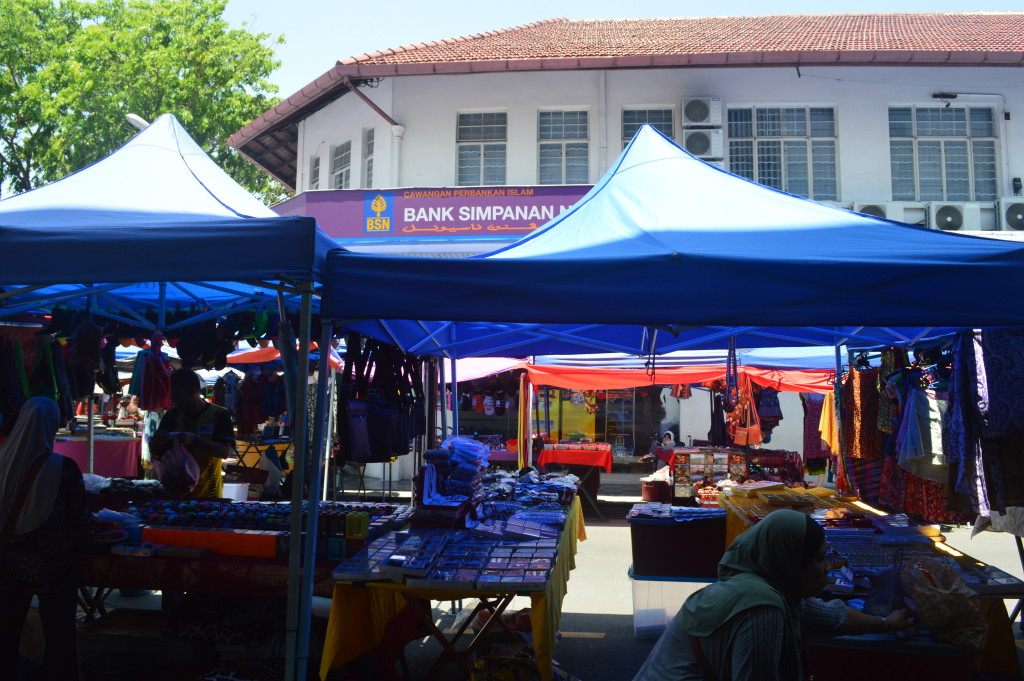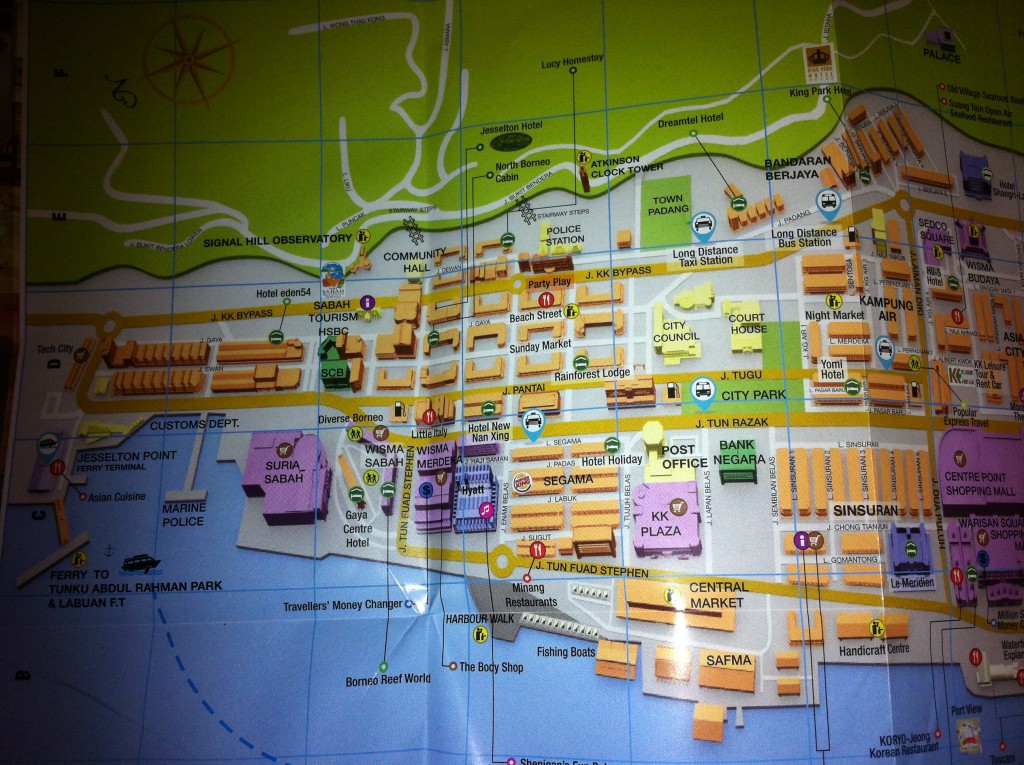 We found a very inexpensive hotel, called Summer Lodge, which had a good location and good wifi and mapped out the rest of our Borneo trip. A huge Gaya Street Sunday market was set up the day after we checked in.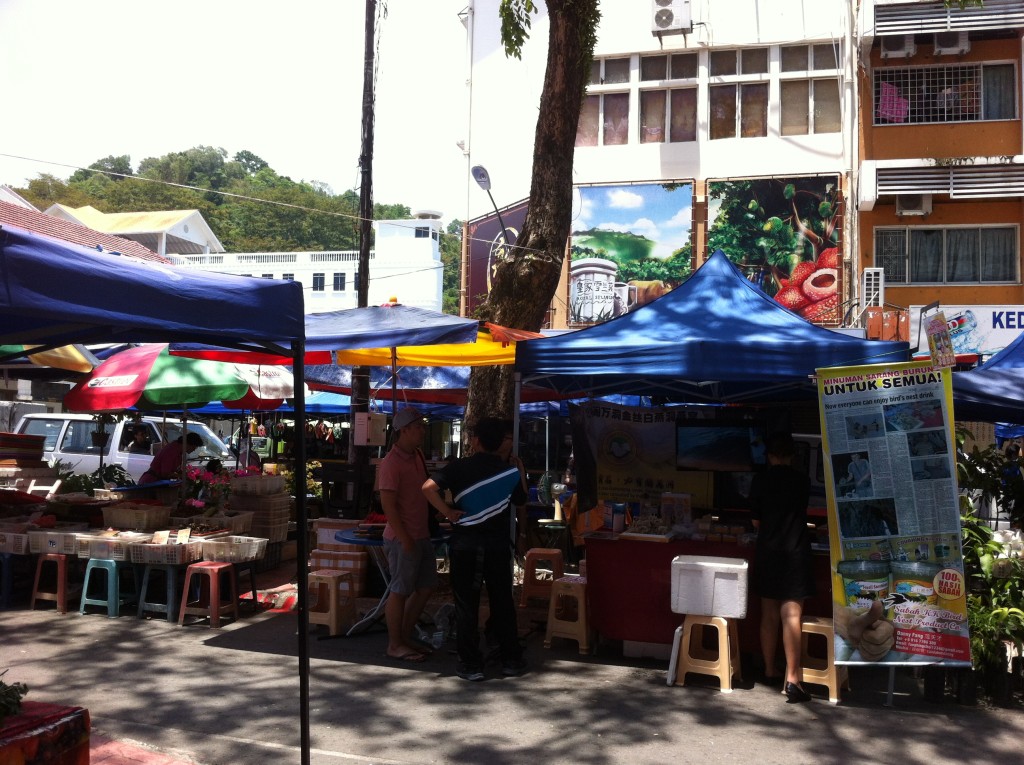 At night we made our way to the night market to eat very good food. I downloaded a webpage that all the best Malaysian foods and I wasn't disappointed.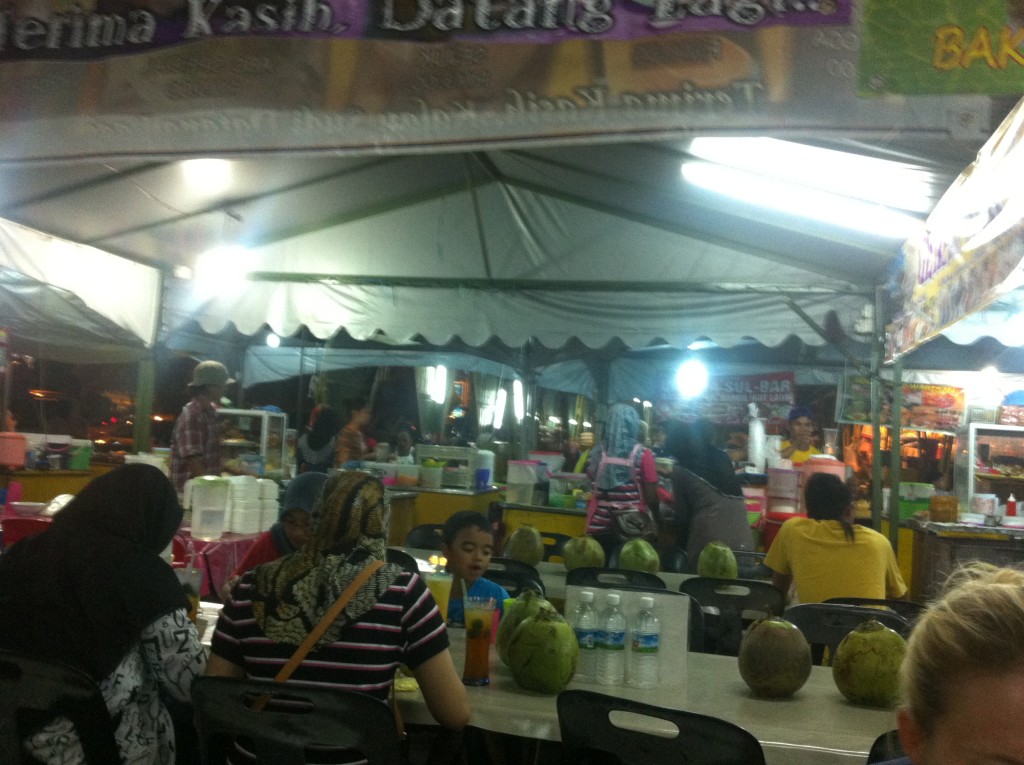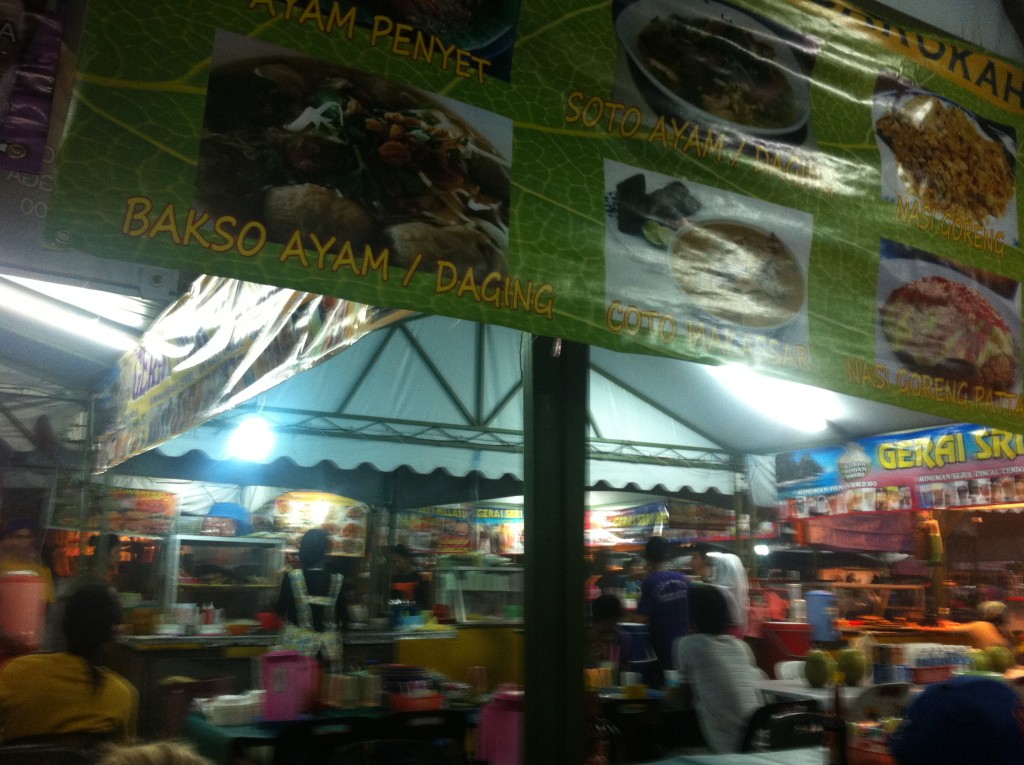 Being right by the sea, there was lots of seafood too.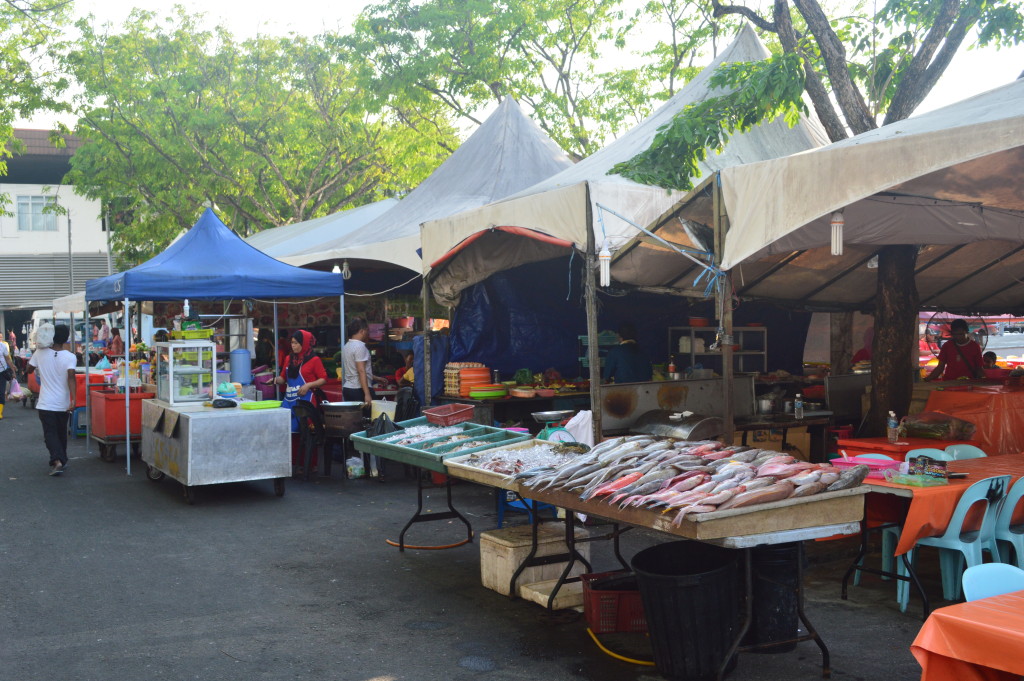 We walked around the town and discovered a huge mall, which was a nice reprieve from the blazing midday heat.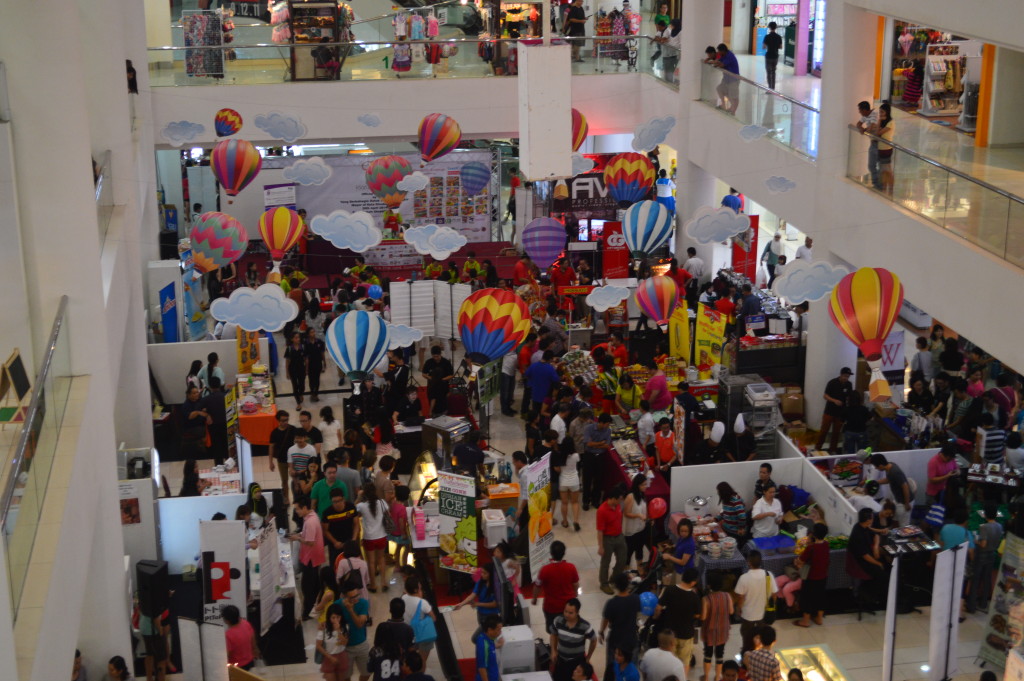 The Suria Sabah Mall had an incredibly chaotic food court with some pretty good food. We hung out at the arcade and checked out a book store, where I bought a new book about Korea.
While we were there, President Obama was also in Malaysia for an official visit and the local media was covering every aspect of the trip as it was the first time a U.S. President has visited Malaysia in 40 years.