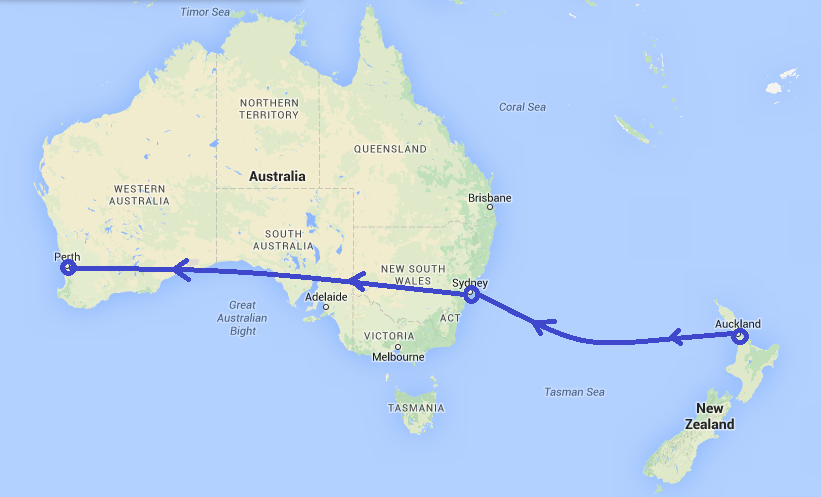 We bid farewell to New Zealand after an awesome 2 weeks in our Jucy campa van where we covered 2,400 kilometers or 1,450 miles. We took a Jetstar flight back to Sydney (this is now the 3rd time we have flown into Sydney) and after a day long layover, where we just hung out in the airport, we took a Tigerair flight to Perth which is in the very remote state of Western Australia.
In Sydney airport, we read our books, played online and had some wine and food in a pretty cozy corner of the airport.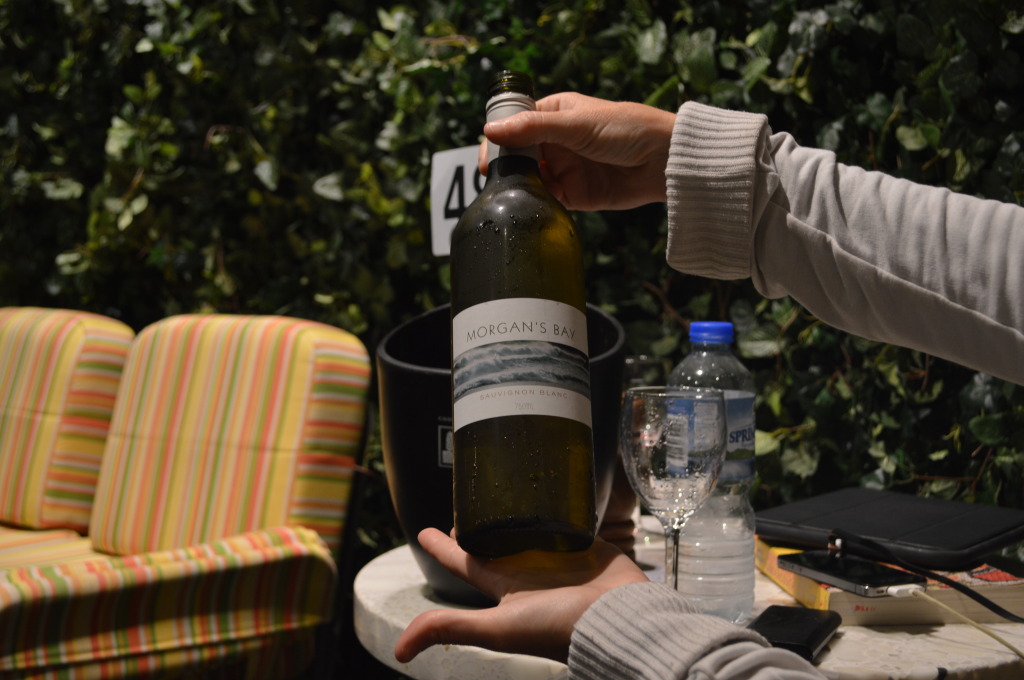 The flight from Sydney to Perth was over 5 hours long and a 3 hour time zone change. We took a cab into town ($50) and arrived at our hostel, Britannia on William Backpackers.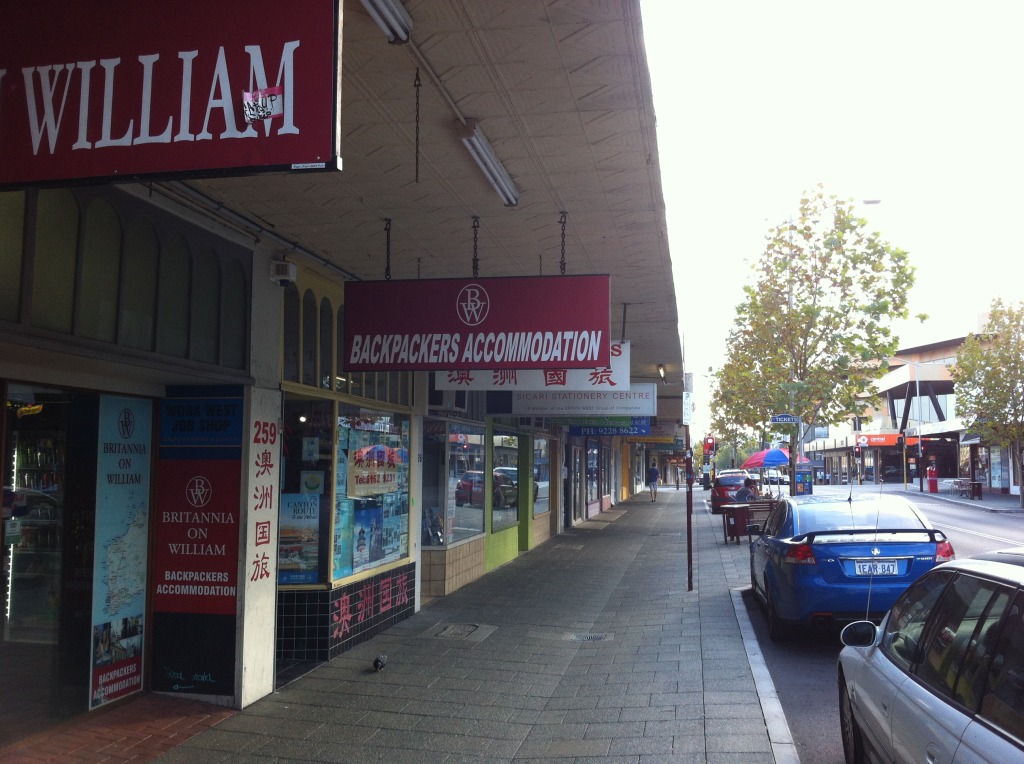 With the layover and 8 hours of flying time, we had been traveling over 24 hours. We slept very well at the hostel and woke up the next morning to explore Perth.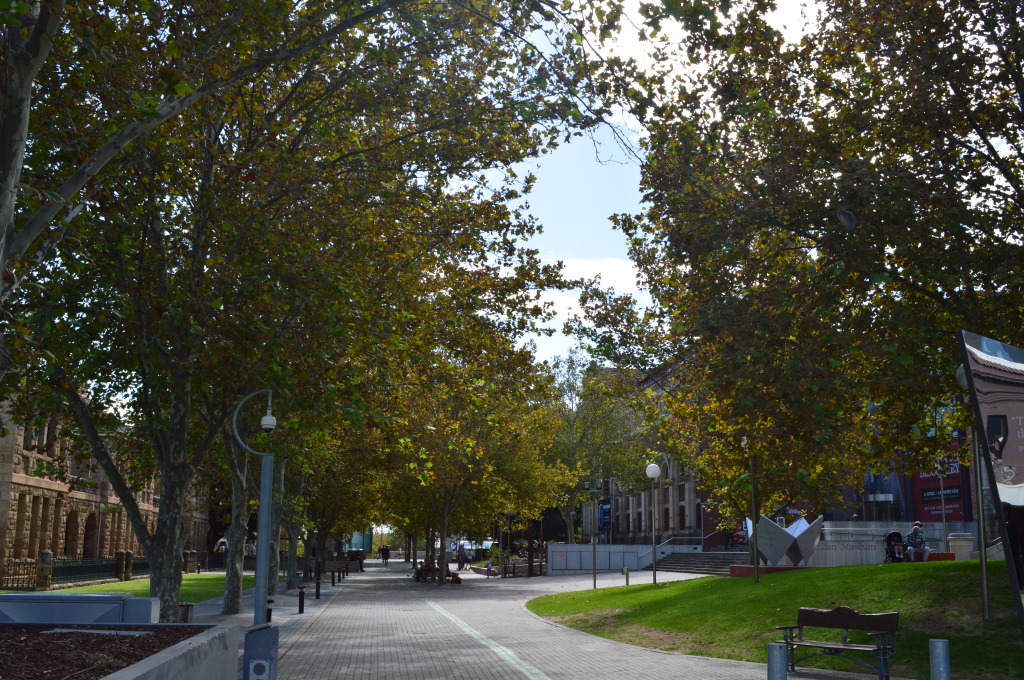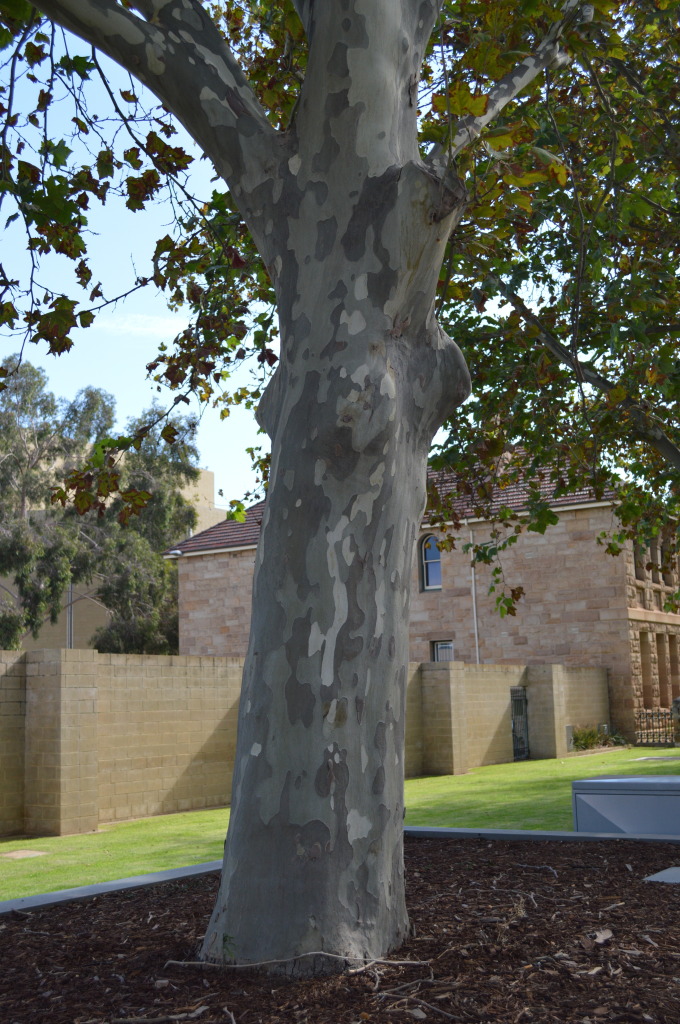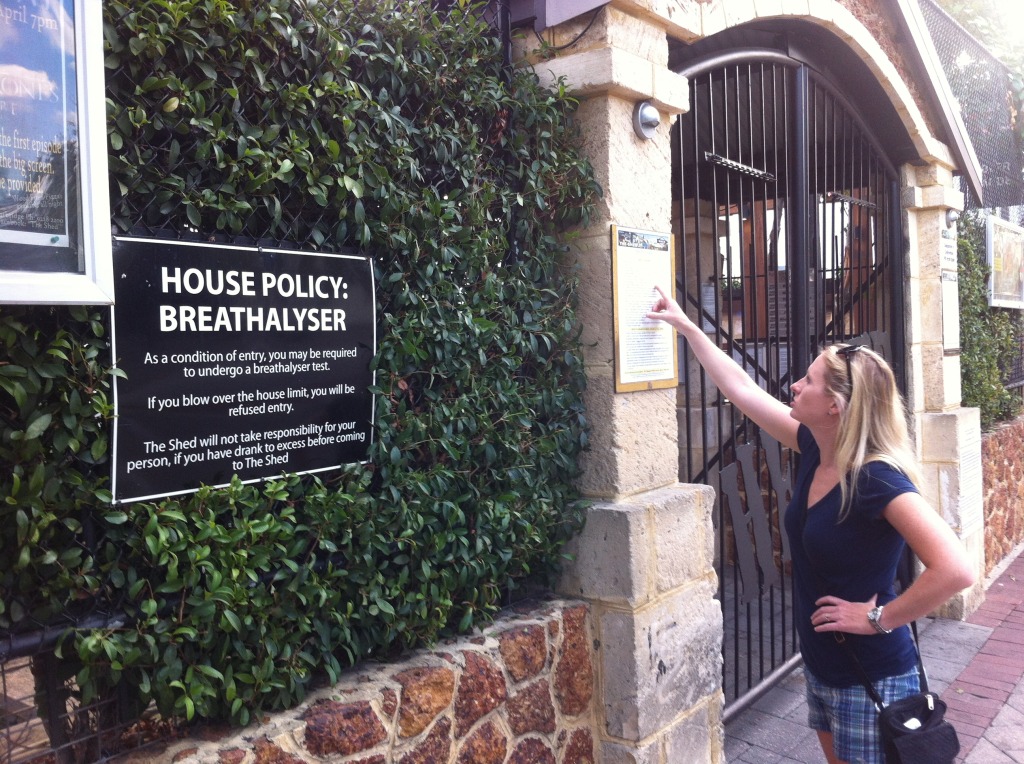 Walking around we randomly found this rooftop movie theater.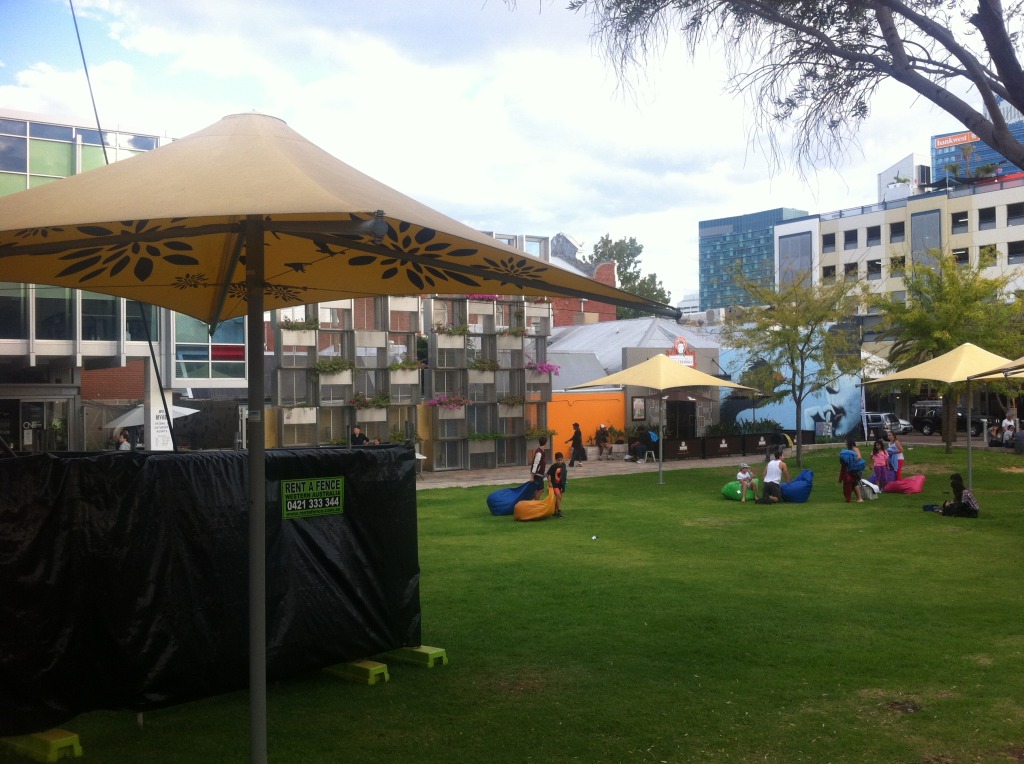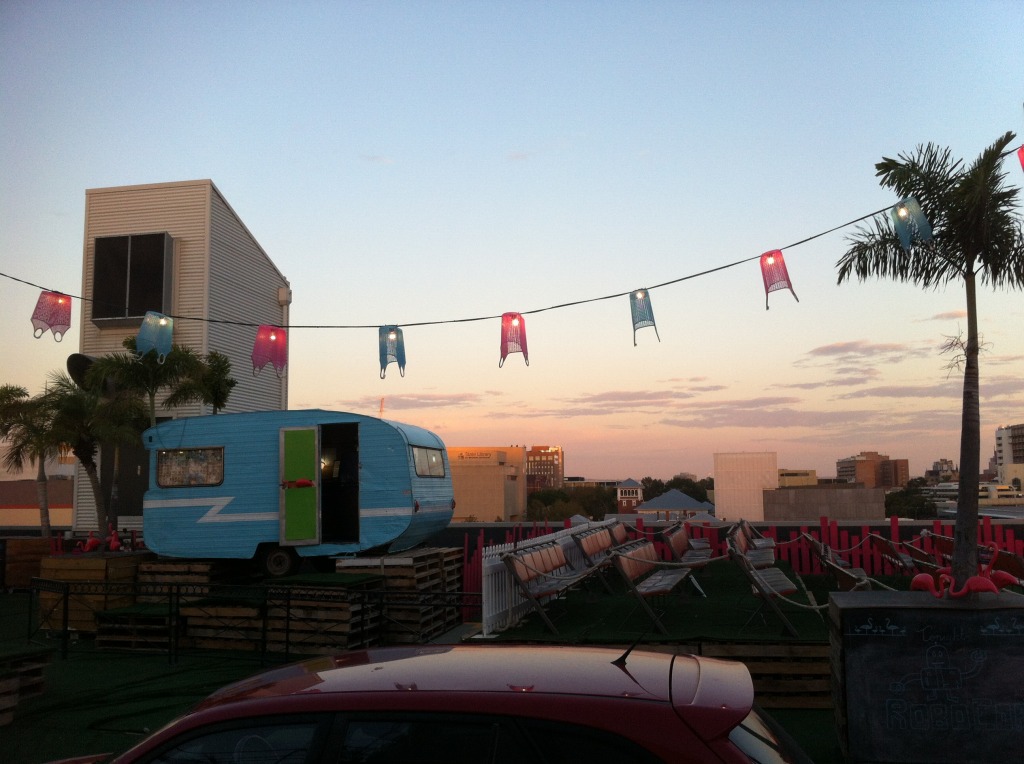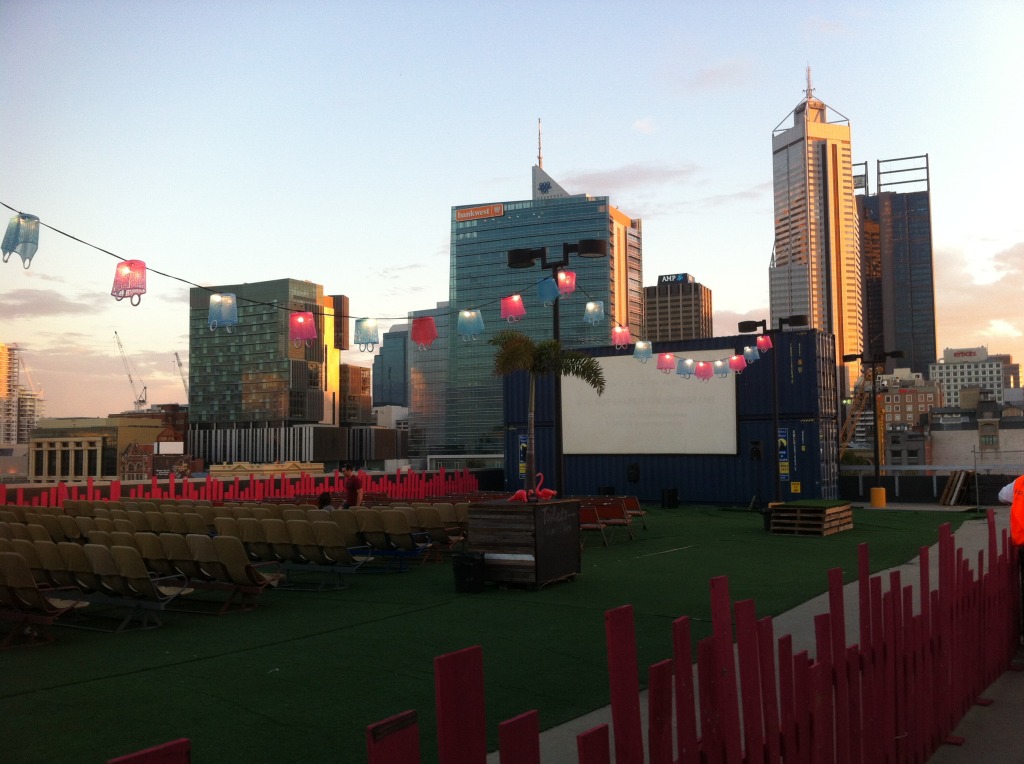 We watched Robocop, a remake of the original 80's movie and then had some drinks in the main part of town.