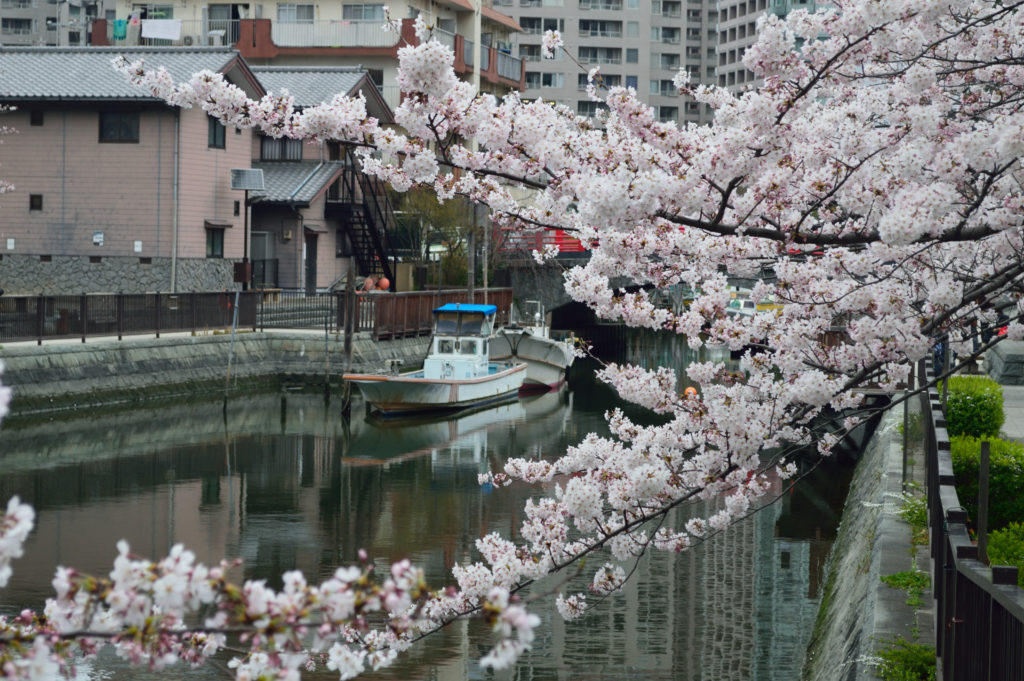 After our awesome bicycle tour on Tuesday, the Tsukiji Fish Market Food tour on Thursday and the food and sake festival, sushi class and robot restaurant on Friday, we had the next three days in Tokyo with no set plans. On Tuesday, while riding our bikes through the neighborhood, Tsushima (in the picture above), we noticed the cherry blossom buds just starting to open. Only four days later, the trees' blossoms are in full swing.
We crossed over the Sumida river to Tsukishima island, which has a very rustic feel. People were gathered in the parks to eat and drink underneath the cherry blossom trees – the Japanese call this "Hanami".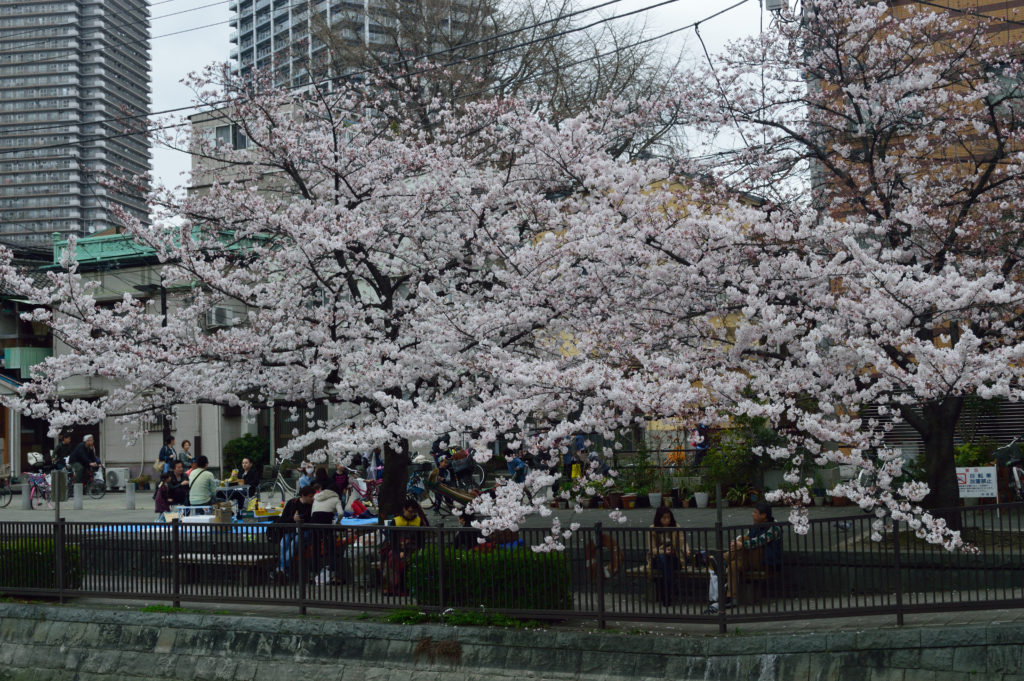 We grabbed some ramen lunch and spent a nice afternoon strolling around the island.
On another day, we headed over to Shinjuku again to check out the big park (Gyoen in Japanese). This park was pretty crowded with all the Hanami revelers.
You can see these trees weren't very full but this didn't stop the crowds from setting up a picnic and drinking copious amounts of sake.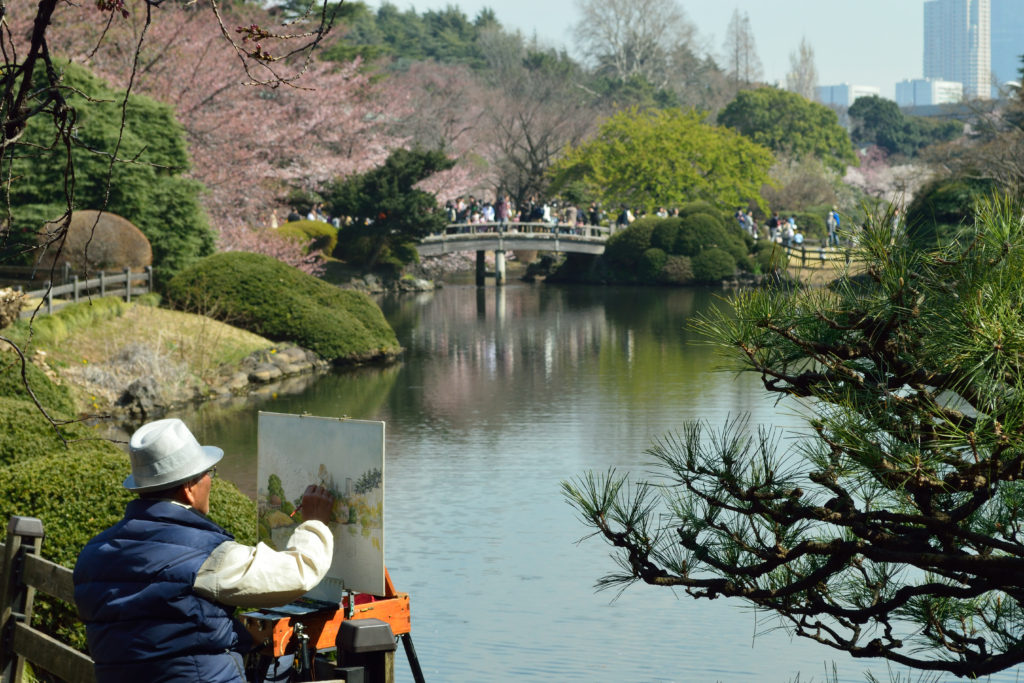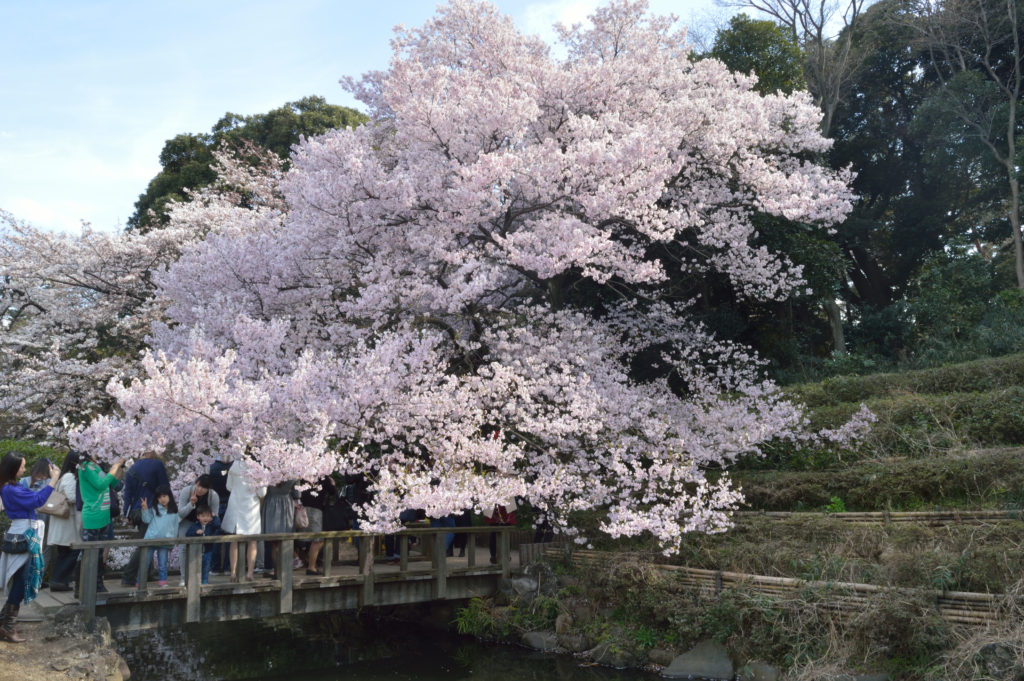 We hung out a bit and got some snacks and drinks to relax in the park.
At night, we hung around the Shinjuku area in the Kabukicho section. Neon galore draws in people for every imaginable form of entertainment.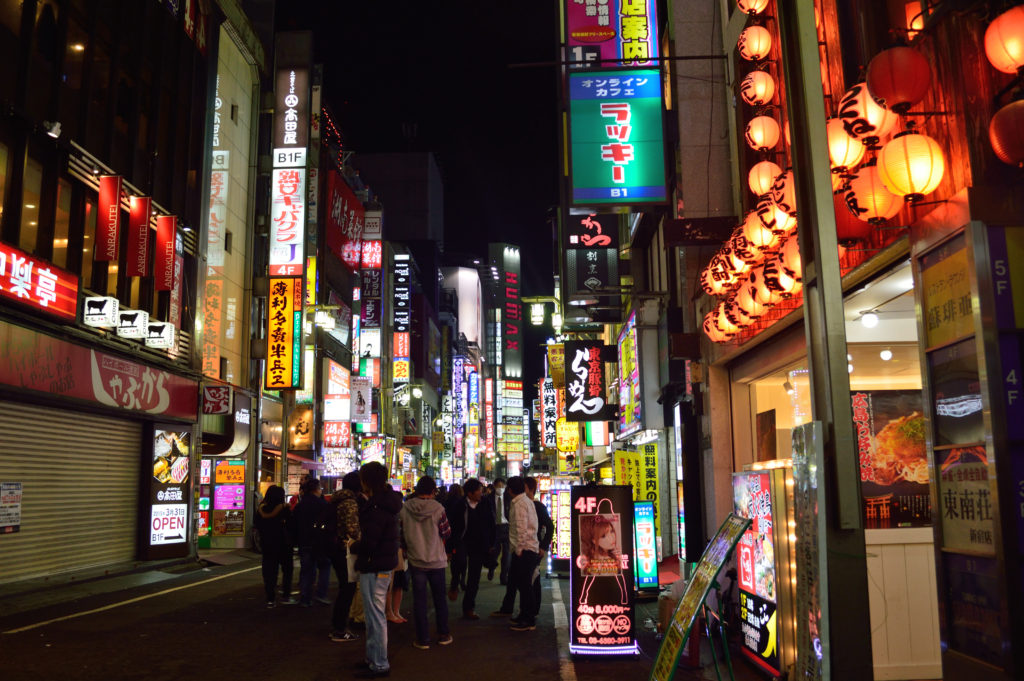 We grabbed some drinks – just like Korea there are no open container laws, and we hit up an arcade for some video games.
Some of the games had very mature themes.
During the day, Kabukicho was significantly tamer went we went strolling around on a different day. There are tons of cafes and restaurants too.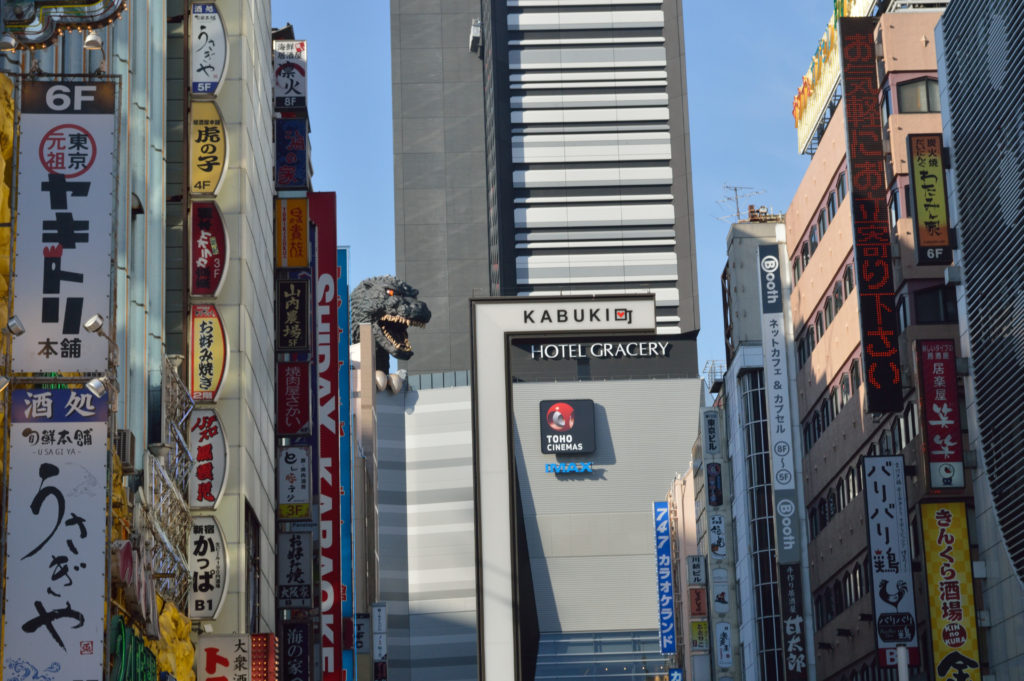 After hanging out in Shinjuku on our final night in Tokyo, we took the train back to the hotel to prepare for a long day of travel the next day.