After saying our early morning goodbyes to Derrick before he flew home to New York, we waited in the predawn darkness for our shuttle bus to Sydney airport. A quick Tigerair plane ride brought us to Cairns in Queensland province, which is the gateway to Australia's famed Great Barrier Reef.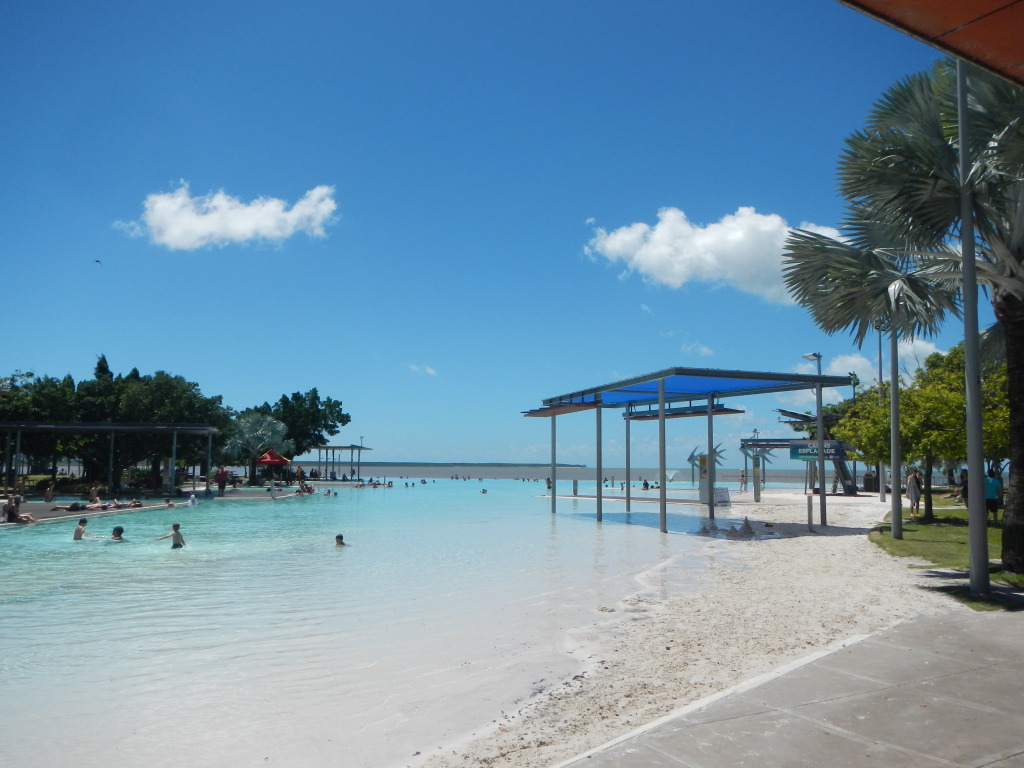 We arrived at Travellers Oasis Backpackers only planning to stay 4 nights. We loved it so much we stayed here a full week and did day trips and one overnight trip to the other regions of Queensland.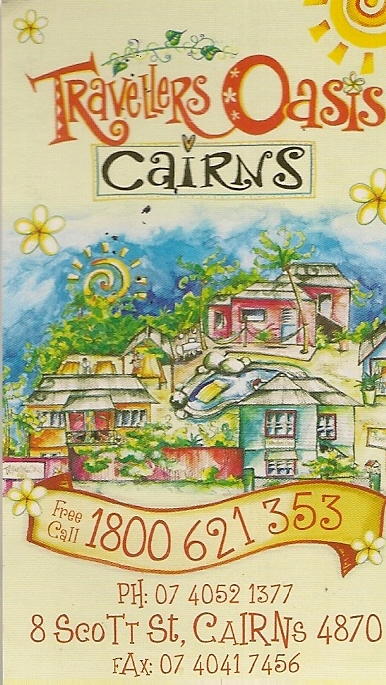 Since this was a longer stay (and Australia is pretty pricey) we did some grocery shopping to cook in the hostel's nice kitchen areas.
Queensland is 'The Sunshine State' – just like our native Florida.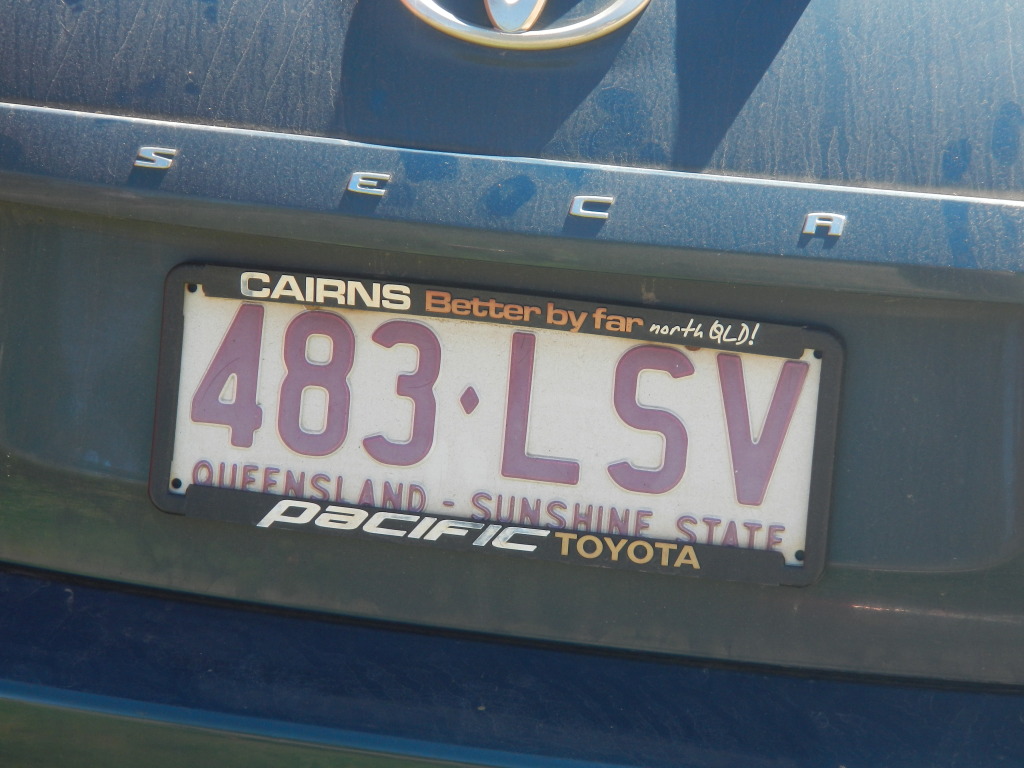 The front desk at Travellers Oasis was very helpful in setting us up with some great tours for the week. There was a mall only a 5 minute walk away and this was good as my backpack was beginning to unravel.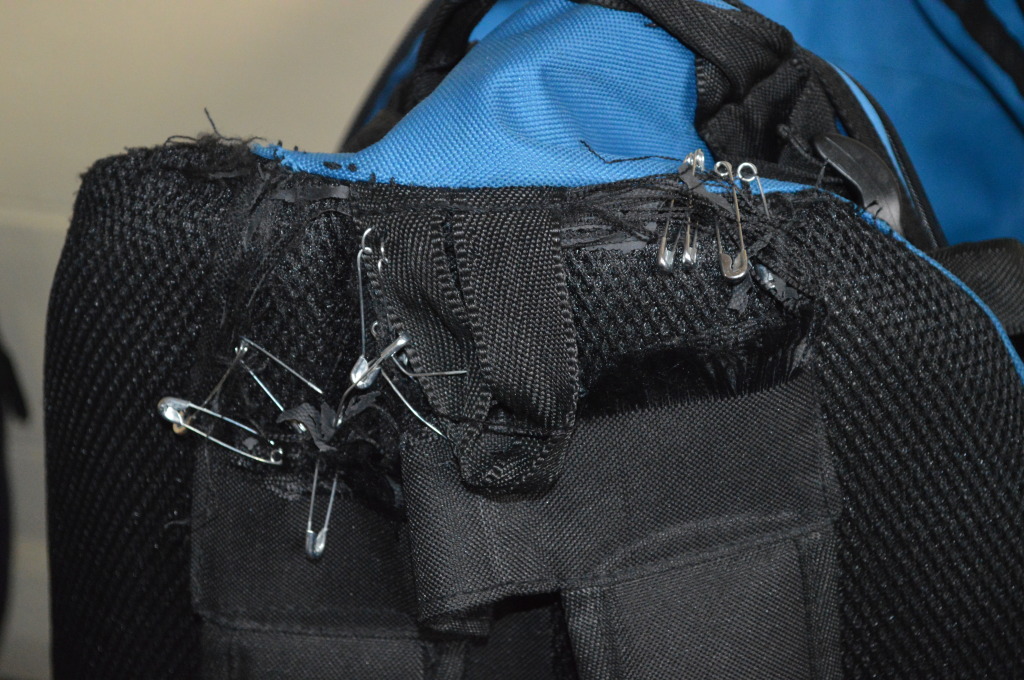 You can see the strap is almost completely detached from the backpack and only a couple safety pins were holding it together. After buying a new bag, we hit up the Green Ant Cantina bar which brews its own beers, including a very delicious ginger one.
With a long day planned for tomorrow, we relaxed around the hostel and got some good sleep – our first night in over 3 weeks where Derrick wasn't in the room with us.