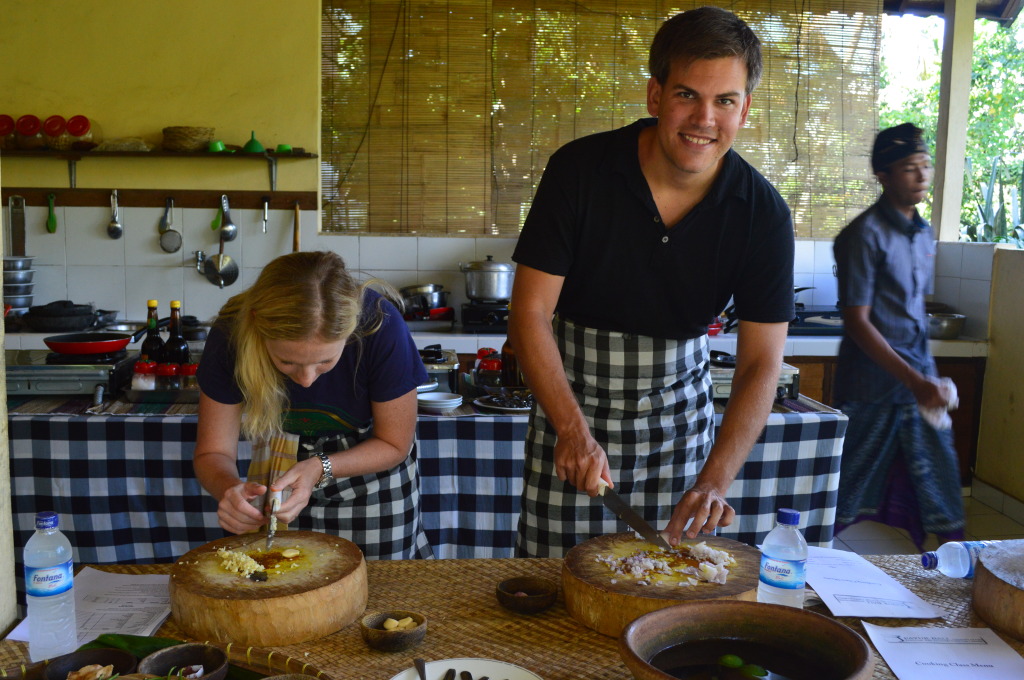 Balinese food is so delicious, we decided to take a class from Payuk Cooking Class, now renamed to Ketut's Bali Cooking Class, to learn a little more about making it ourselves. We skipped breakfast and were picked up around 6am from our guesthouse so we could catch all the action of the local market.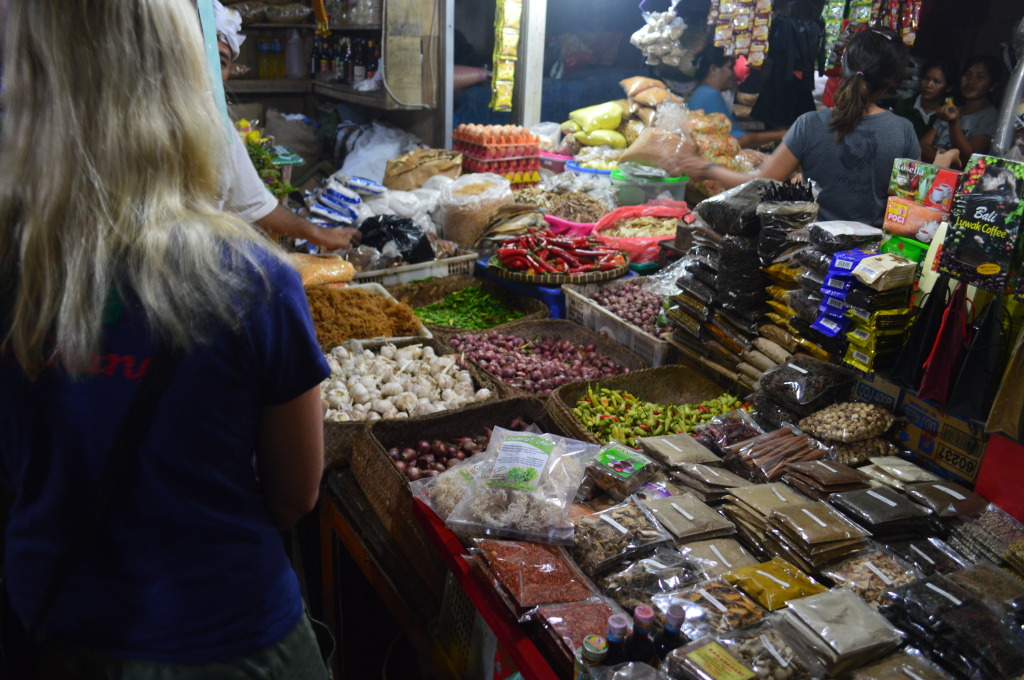 Our guide, Ketut, explained about a lot of the stuff for sale and picked out some fresh vegetables and herbs for the dishes we would prepare. Next, we made our way to a local school to hang out with the kids for a little. Some of the students were the same age as my Korean students.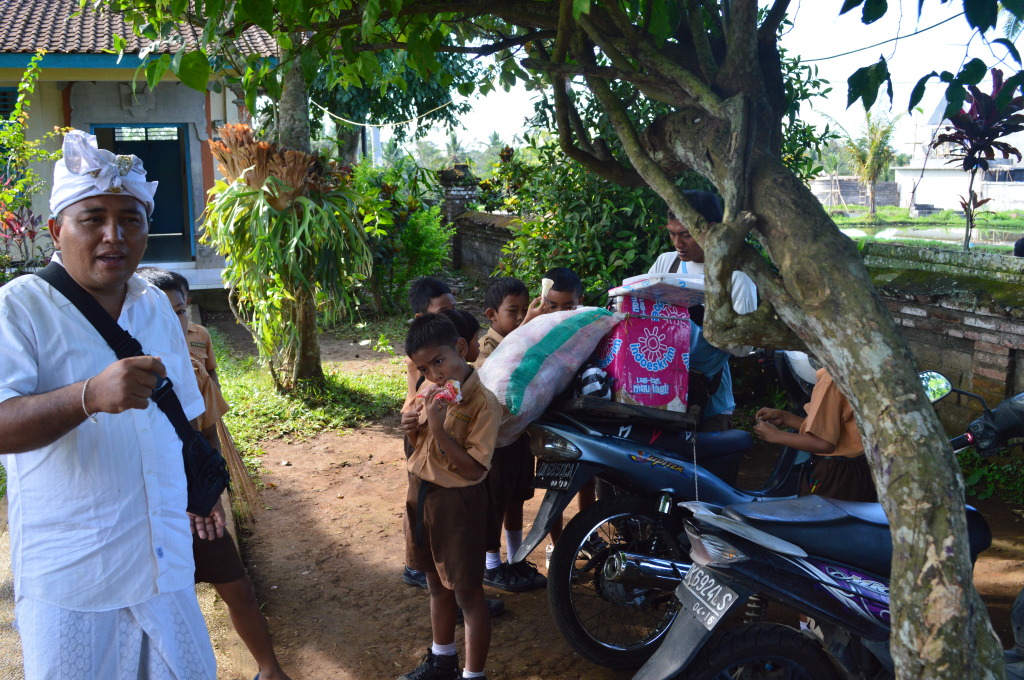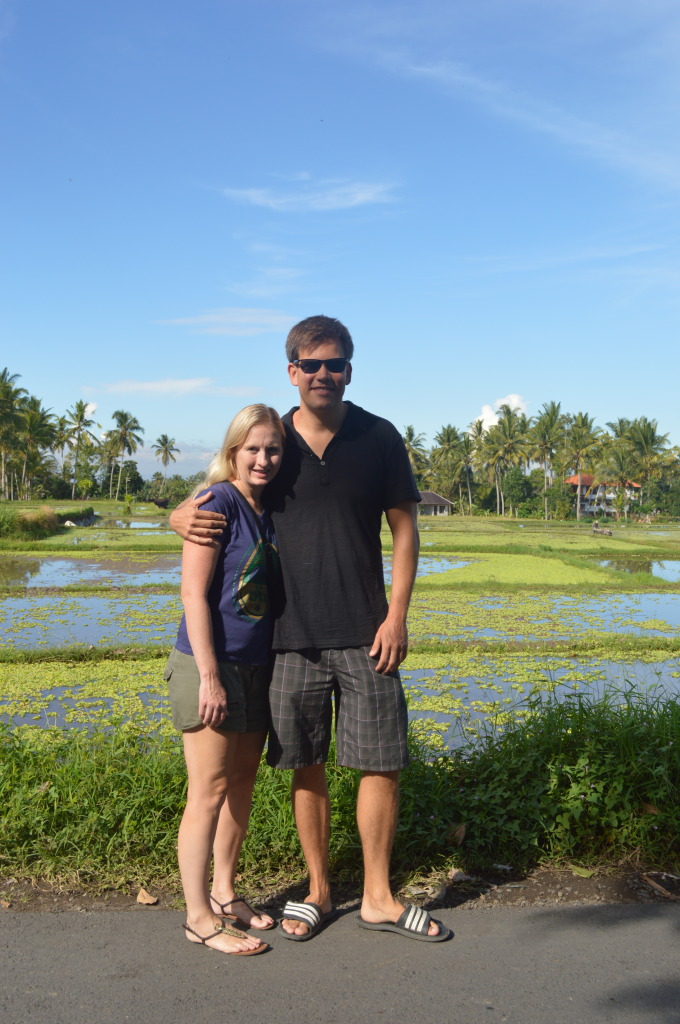 Next, we went to the family compound where we would be doing all our preparation and cooking. Once inside, we sat down to iced tea and learned how to make the offerings, or Channon, that we see all through the streets in Bali.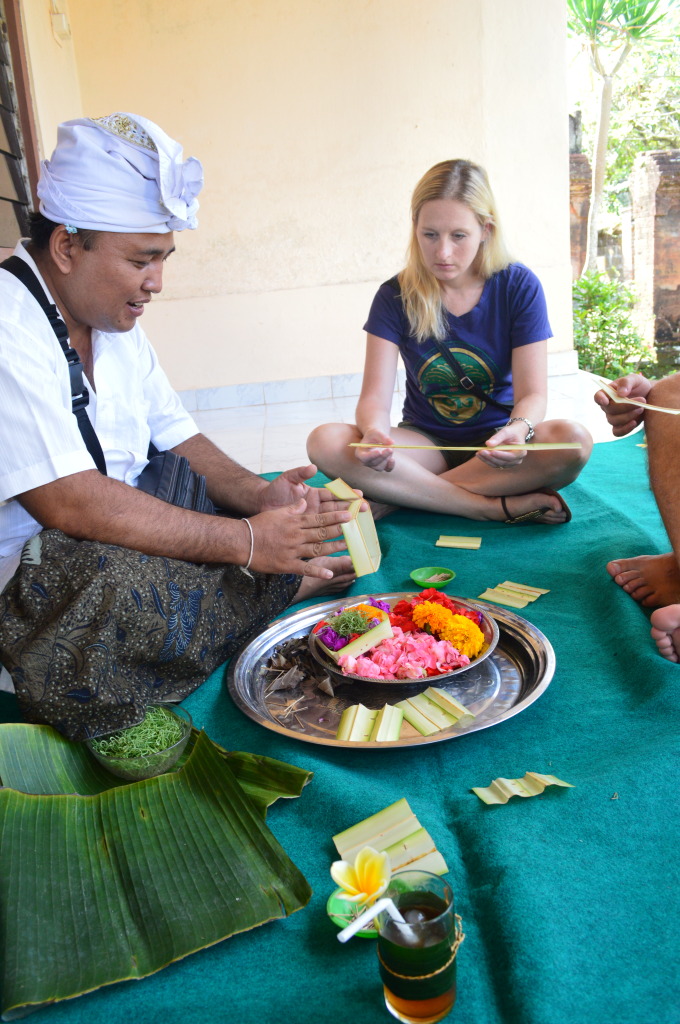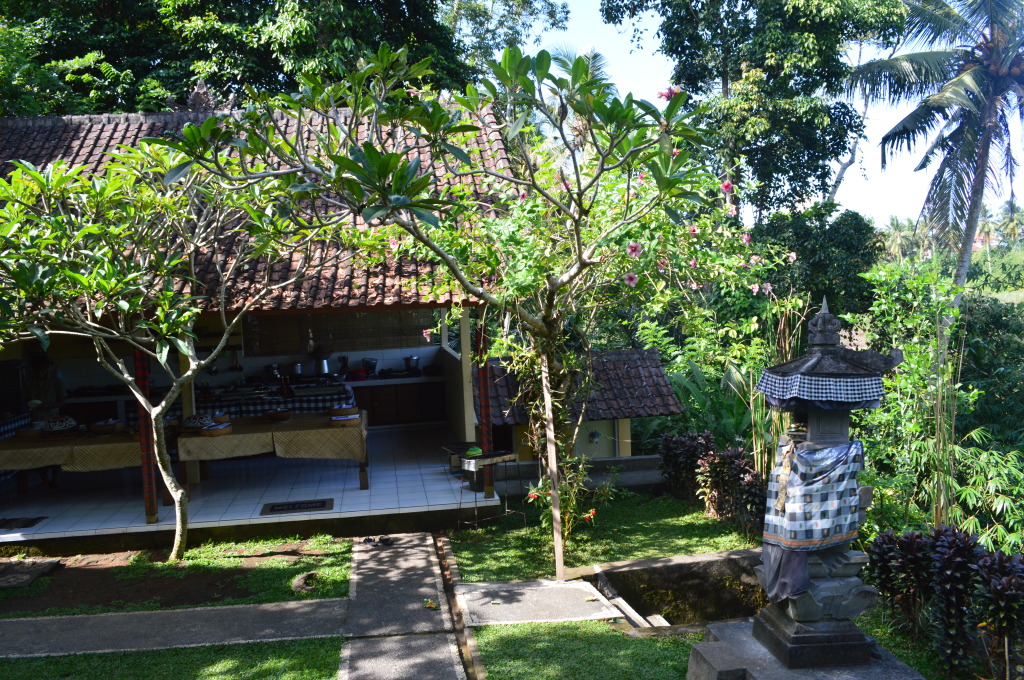 The open kitchen and eating area were really nice and well organized.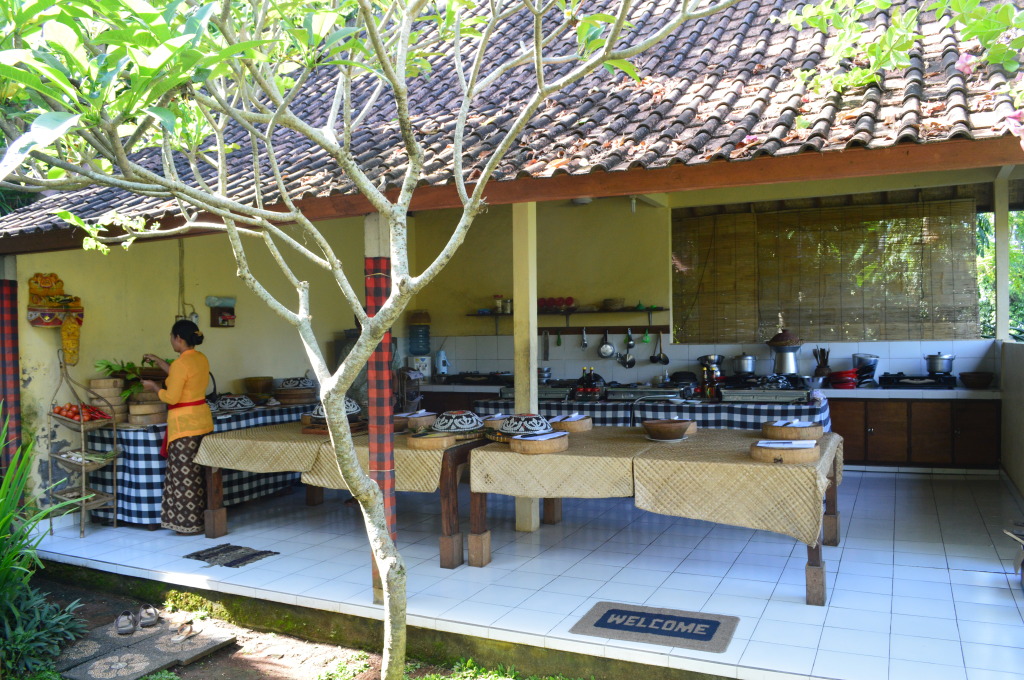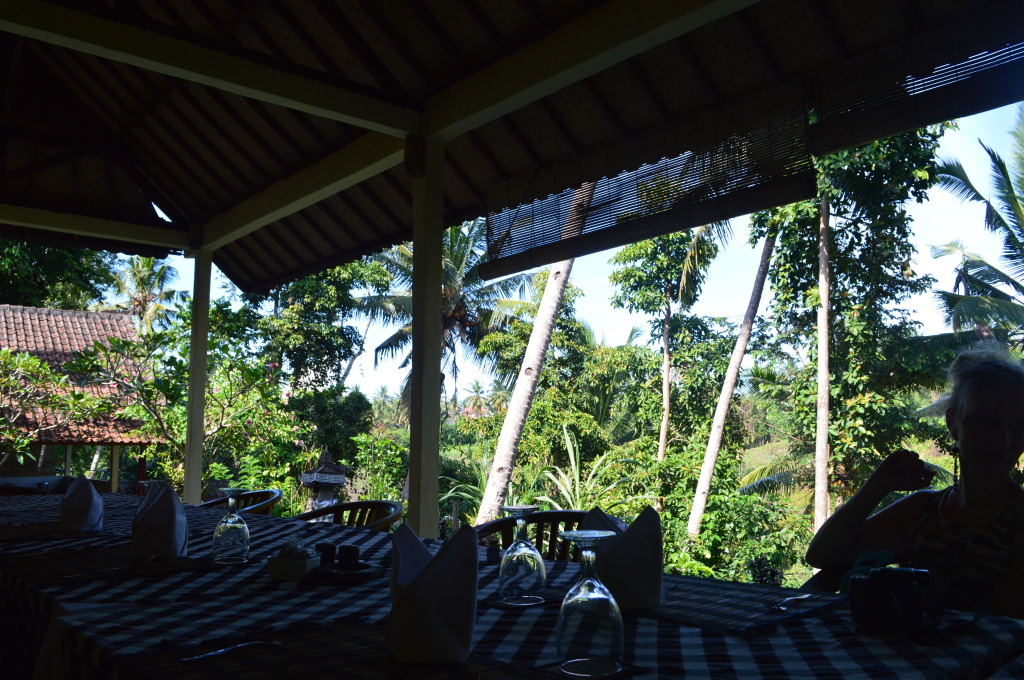 Out came a bunch of the spices, herbs and vegetables needed for the courses.
Sambal is a red curry-like sauce that you see everywhere there is food. It is made with coconut oil, chillies, garlic, tomatoes, lime and other spices all muddled together with a mortar and pestle – lots of chopping, dicing and grinding to make this sauce.
Next, we worked on making Ayam (chicken) satay – basically grilled marinated chicken skewers served with a peanut based sauce.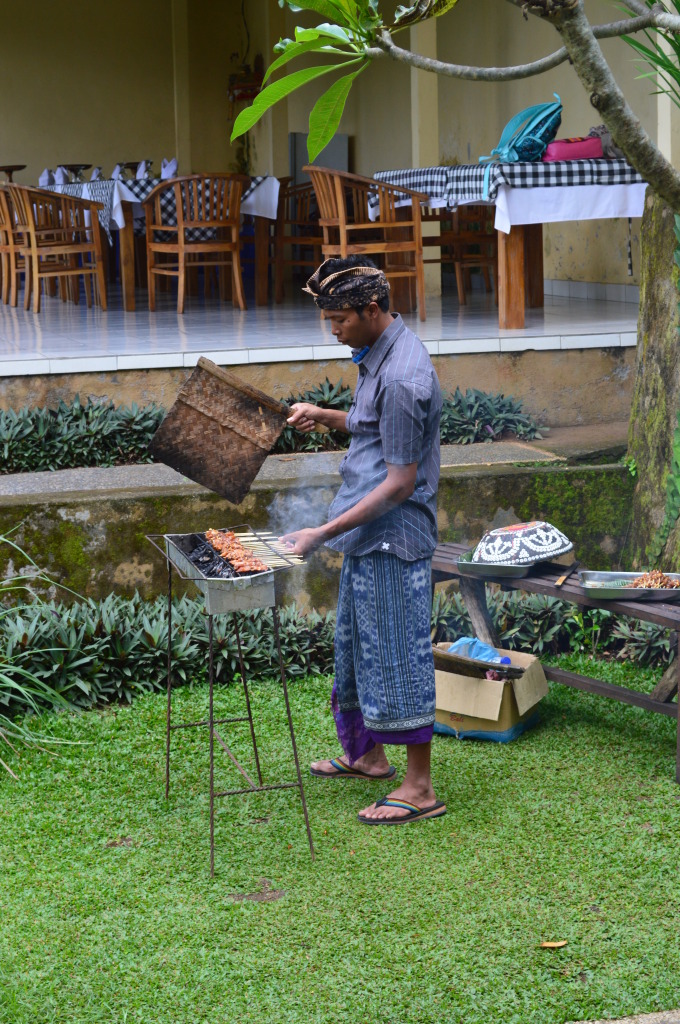 Bali is in Indonesia, which also contains the original 'spice islands' that served as a main impetus for the Dutch to colonize this archipelago. Ginger, turmeric, garlic, shallot, chili, pepper, coriander, nutmeg, clove, lime leaf, lemongrass and coconut milk were all ingredients used in the dishes we prepared.
We also made some grilled curry fish wrapped in banana leaves and a coconut-based vegetable stir fry.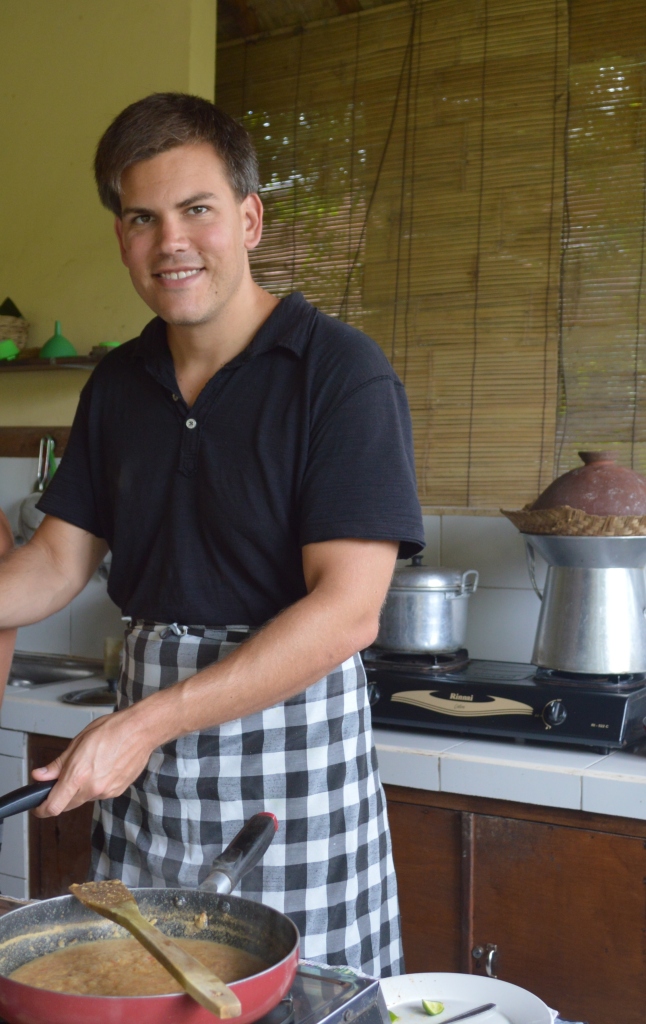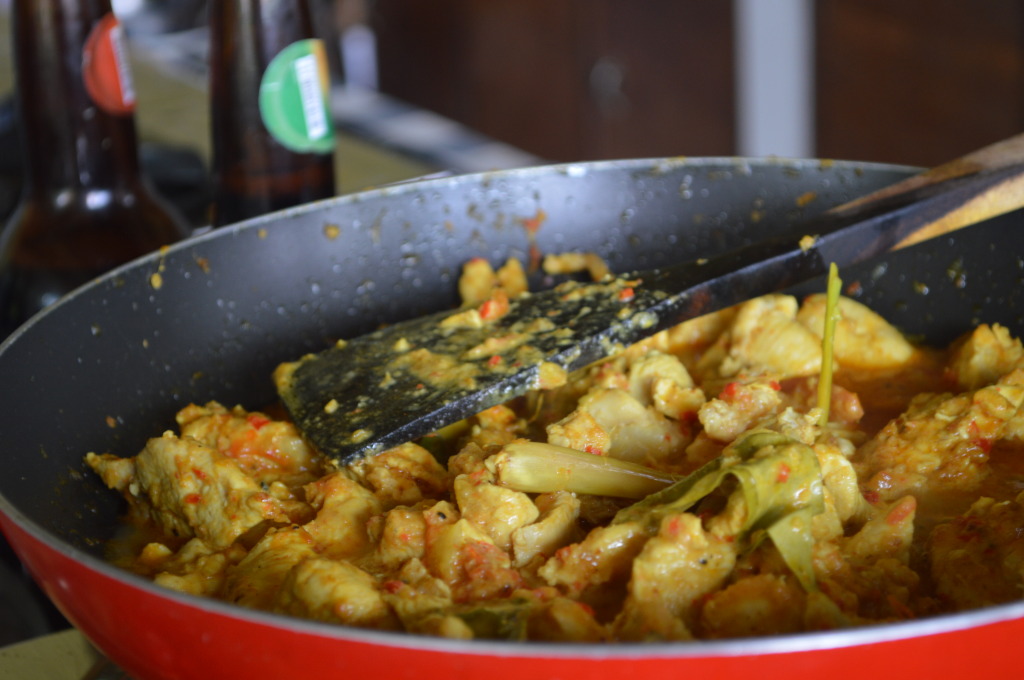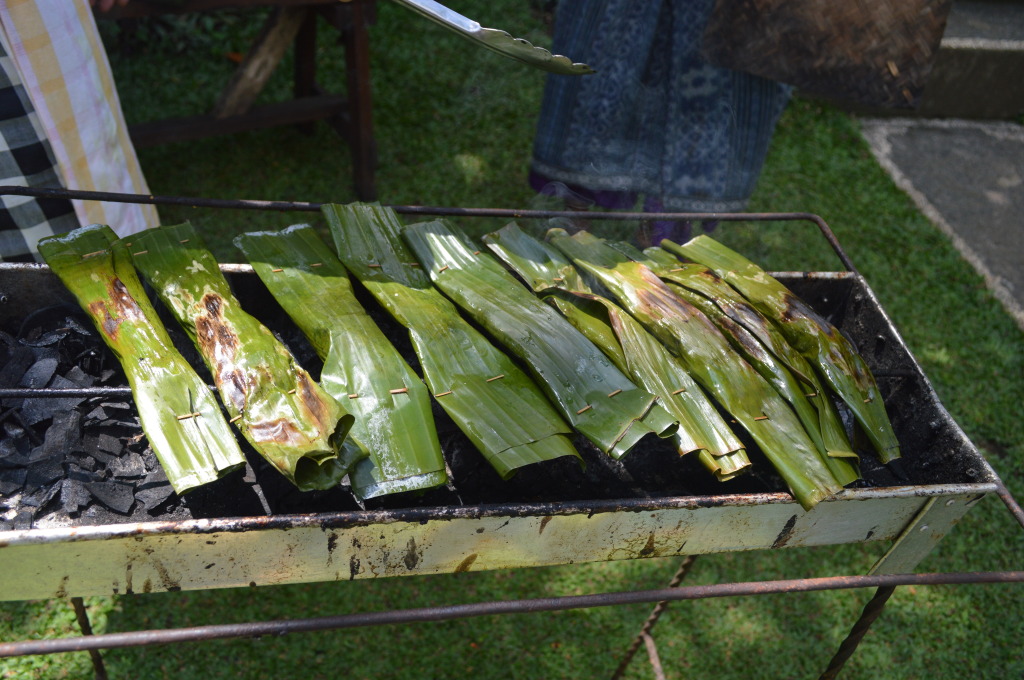 And here is my lunch with all the foods that we prepared.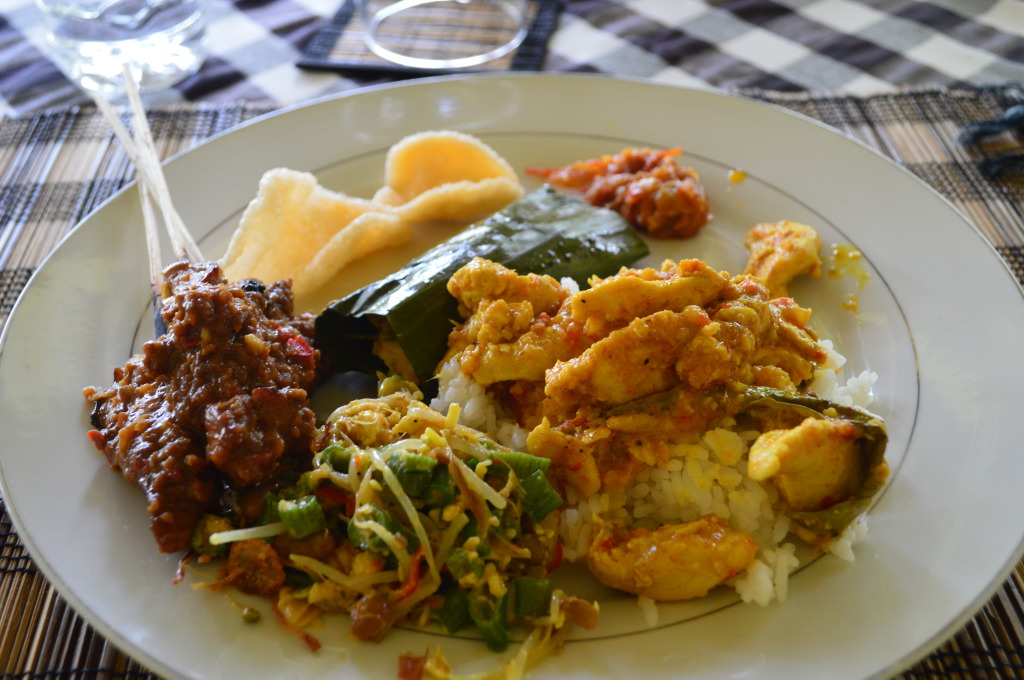 There was plenty of food and I had seconds of everything – especially my favorite, the chicken satay. Back at the hotel later, we cracked open our durian from the night market to eat for dessert. Durian has a complicated taste – some people love it and the rest hate it. There's not much middle ground. I think it's pretty delicious – definitely the creamiest fruit I've ever eaten with a little bit of sweet to it.