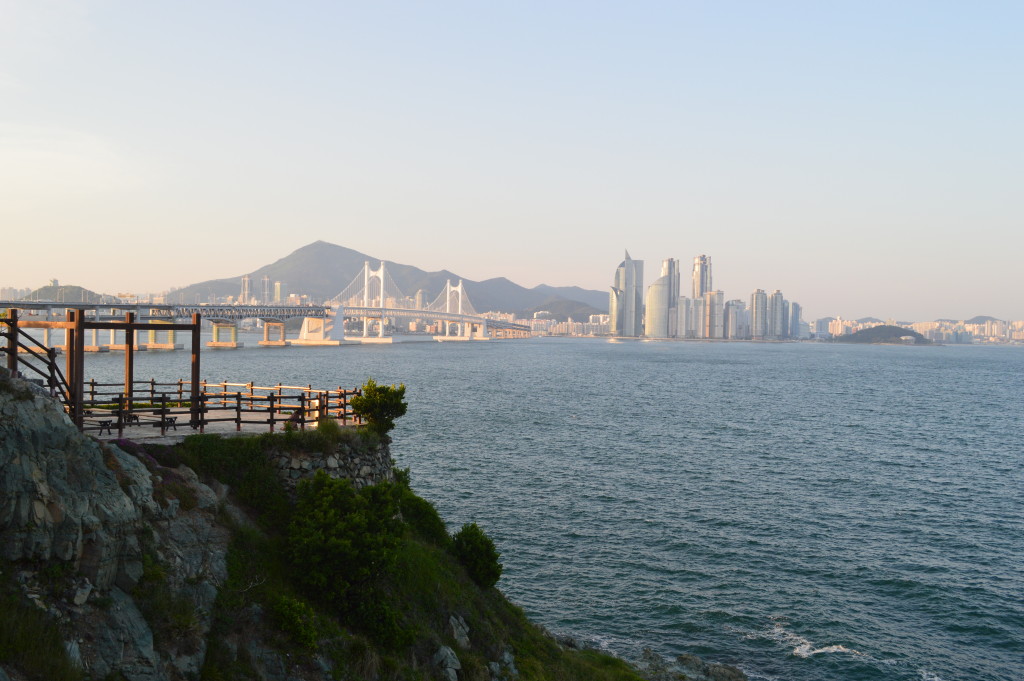 We took a taxi from Semporna to Tawau in Borneo, Malaysia to take an AirAsia flight to Kuala Lumpur.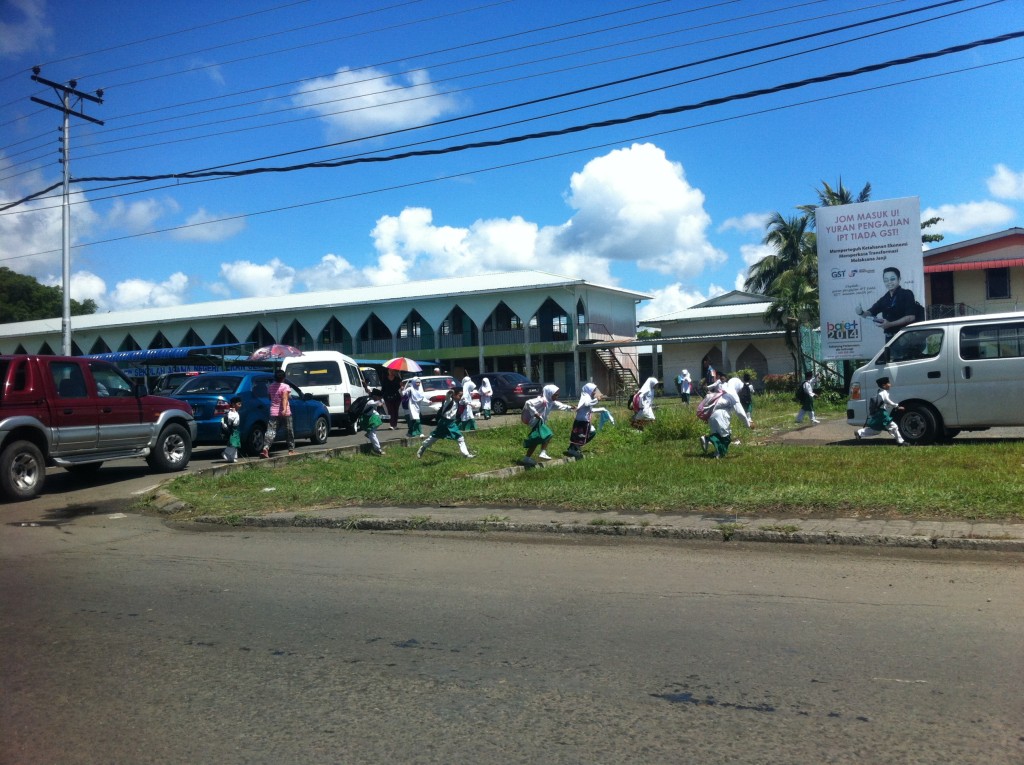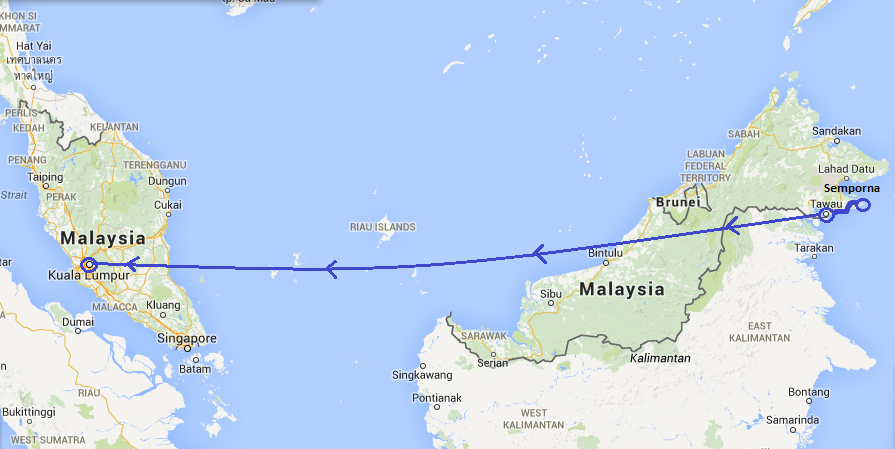 We only spent the night in KL at Suzie's Guesthouse, which was a nice backpackers spot in a great location. We walked over to Chinatown for dinner and tucked in for an early wake up the next day. AirAsia has always flown out of the drastically less sophisticated LCTT (low cost carrier terminal) but we found out starting tomorrow they would shift operations over to the very sleek KLIA.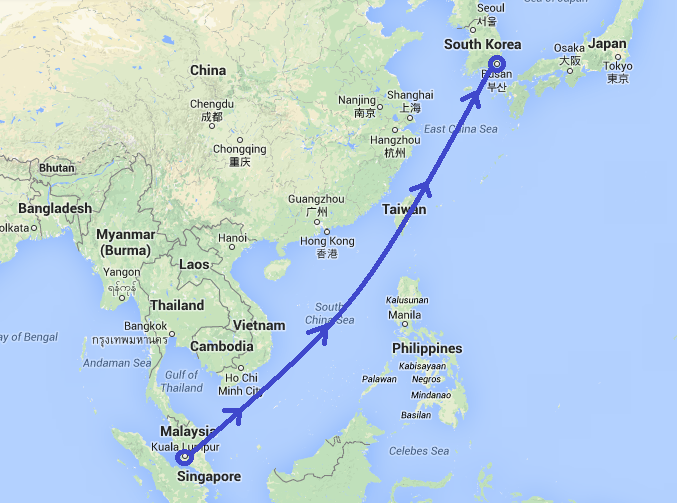 It feels great to be back in Busan and Korea! We took a subway/train to Seomyeon where we stayed at Angel Hotel, a nice love motel in a very vibrant area of town.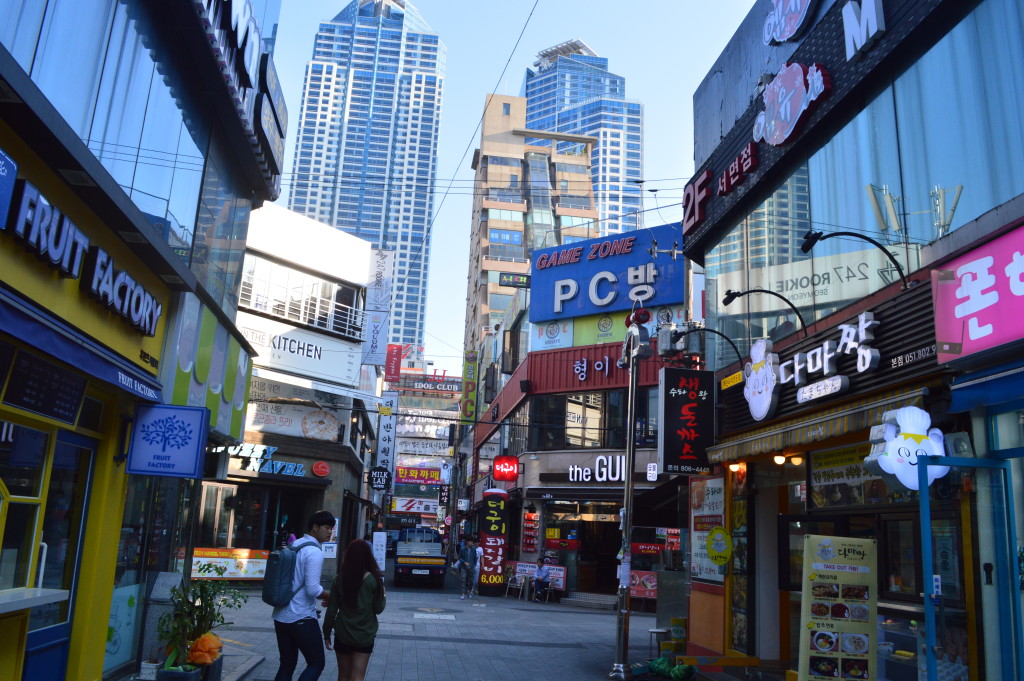 It is also close to our favorite Korean bbq spot, nano galmegi 나노갈매기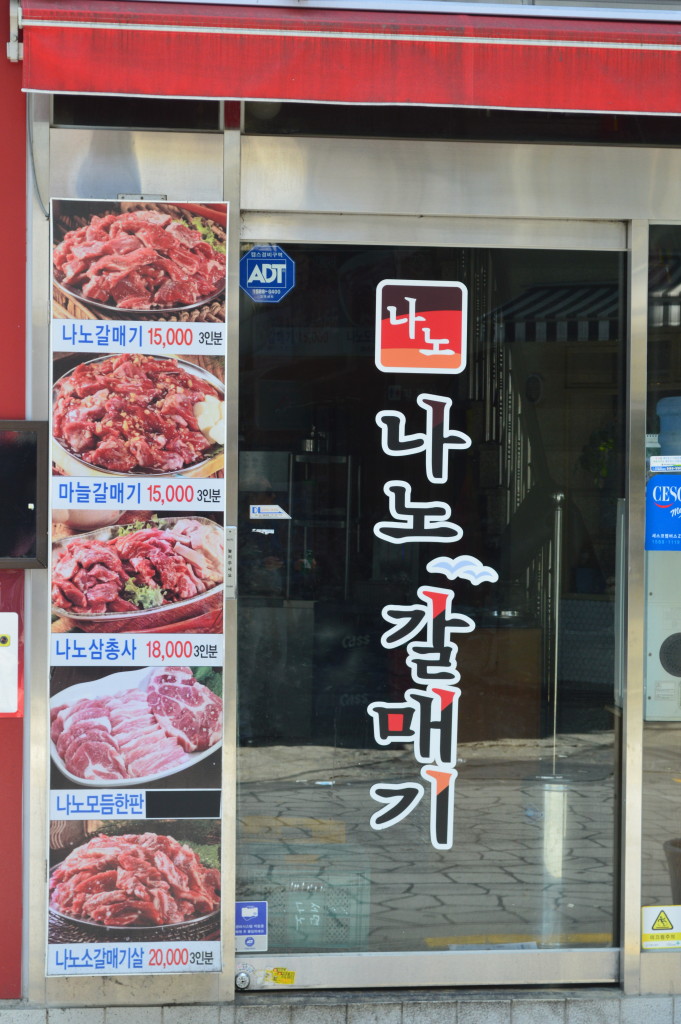 We dropped our bags at the hotel and made our way to Sajik Stadium where the Lotte Giants play baseball.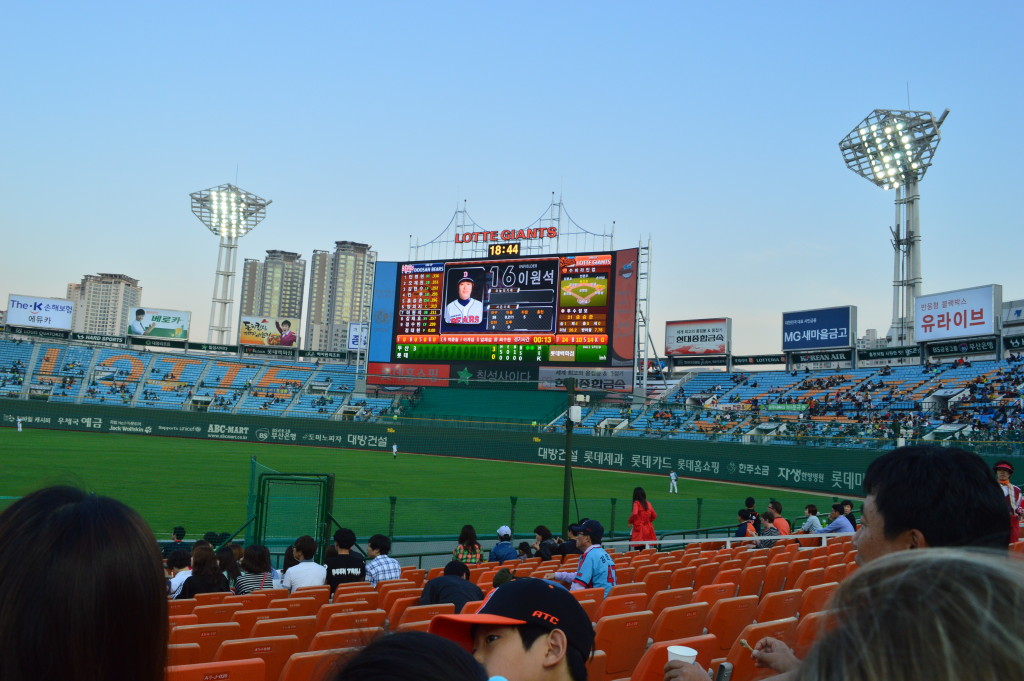 The New York Times recently wrote a great article about how much fun Korean baseball games are and used the Lotte Giants as their example.
One of the best aspects is being allowed to brings in drinks and food from outside the stadium – as opposed to being subject to price gouging when the stadium has a monopoly on these sales.
We had some fantastic barbecued pork and met up with our good friends Dae-ho and Cathy. We only saw them briefly as they were busy studying for their TOEFL test the next day. They were nice enough to store most of our belongings at their place when we went on our 100 day honeymoon.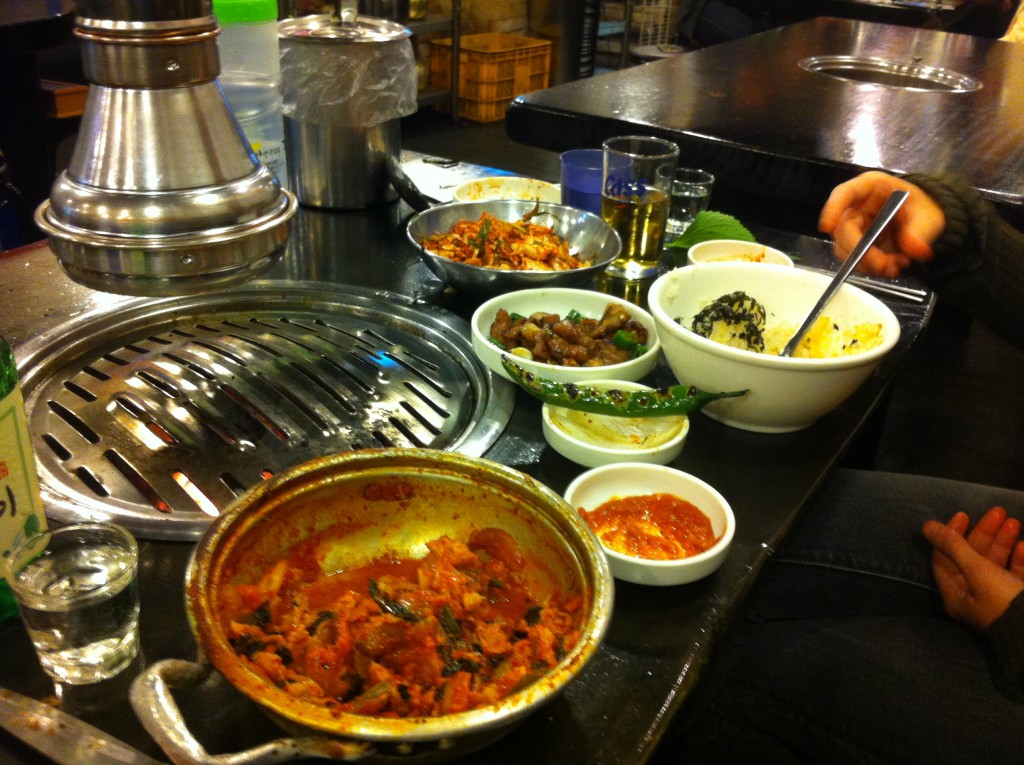 The next day, we met up with Mr. Hong, his wife and youngest son, Chris for dinner at Grand Apple, the same place we celebrated our anniversary in January.
Next, I took my old bus (#54) to the academy to visit with my old students and colleagues. Some of them knew I would come back before heading home to the States but most were rather surprised to see me.
This was very emotional for me, as I knew it would be a long time before I saw most of them again. Afterwards, I took the bus and subway to Seomyeon to meet friends for some delicious Korean BBQ.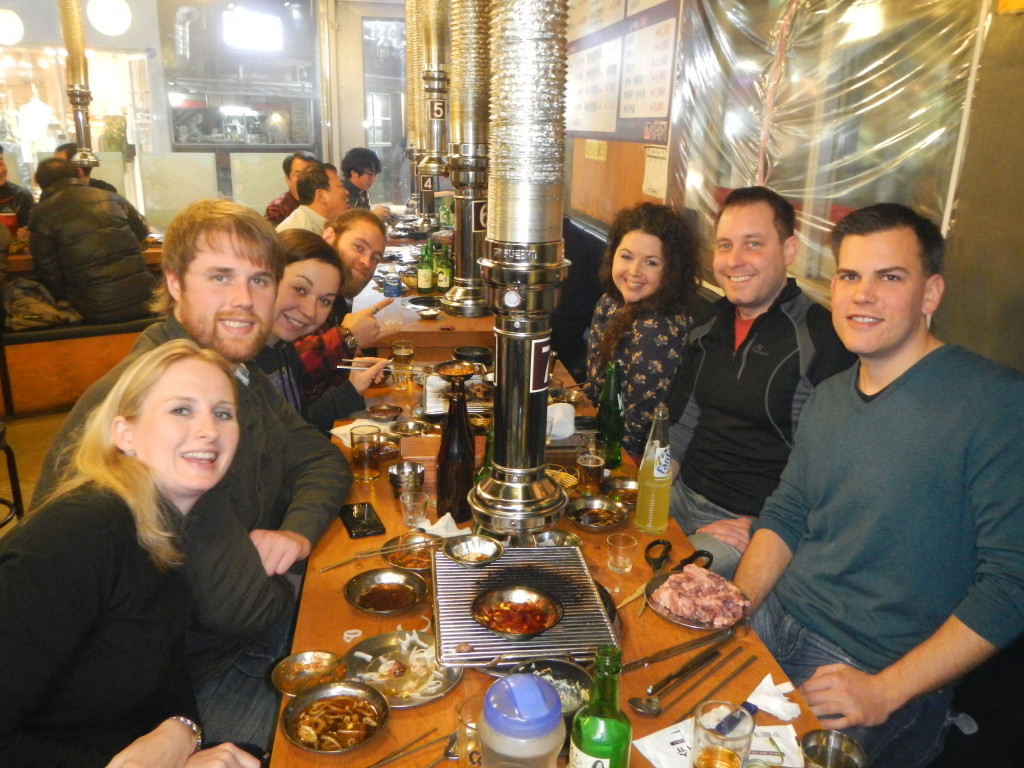 After copious amounts of drinking, we hit up a noraebang or singing room for some booze-soaked karaoke.