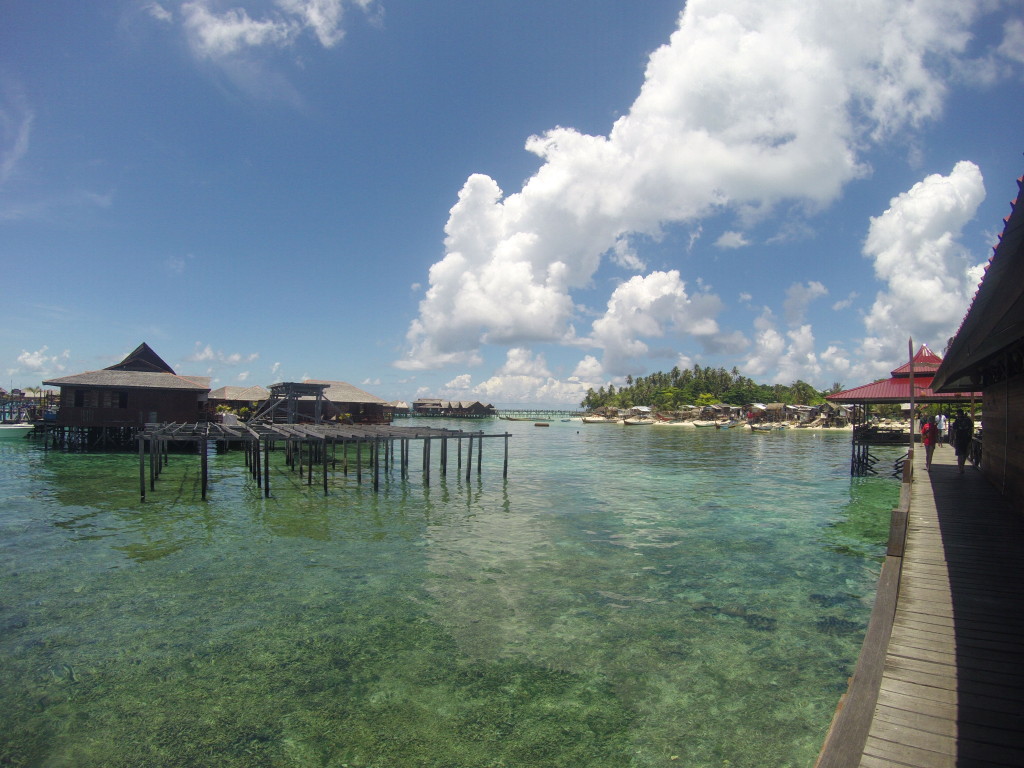 Scuba Junkie also has a resort on the island of Mabul, which is a famous muck diving site. Muck diving doesn't have a lot of pretty corals but tends to have more macro life and exotic creatures. We took a short boat ride from Semporna to Mabul to set up gear for the day.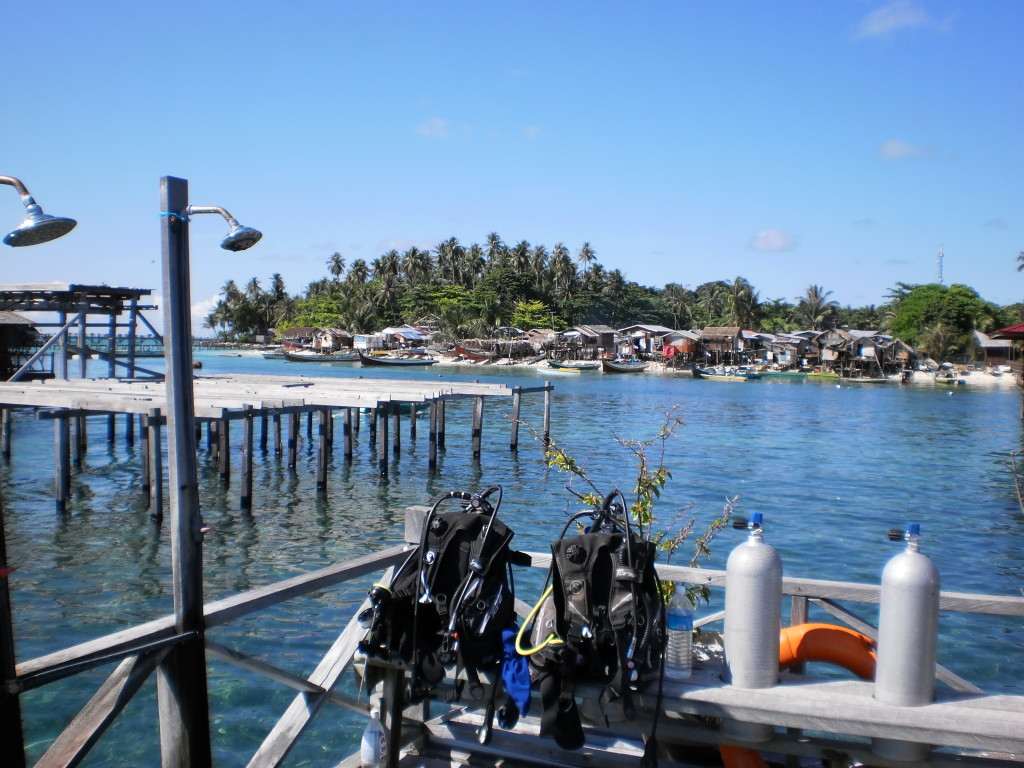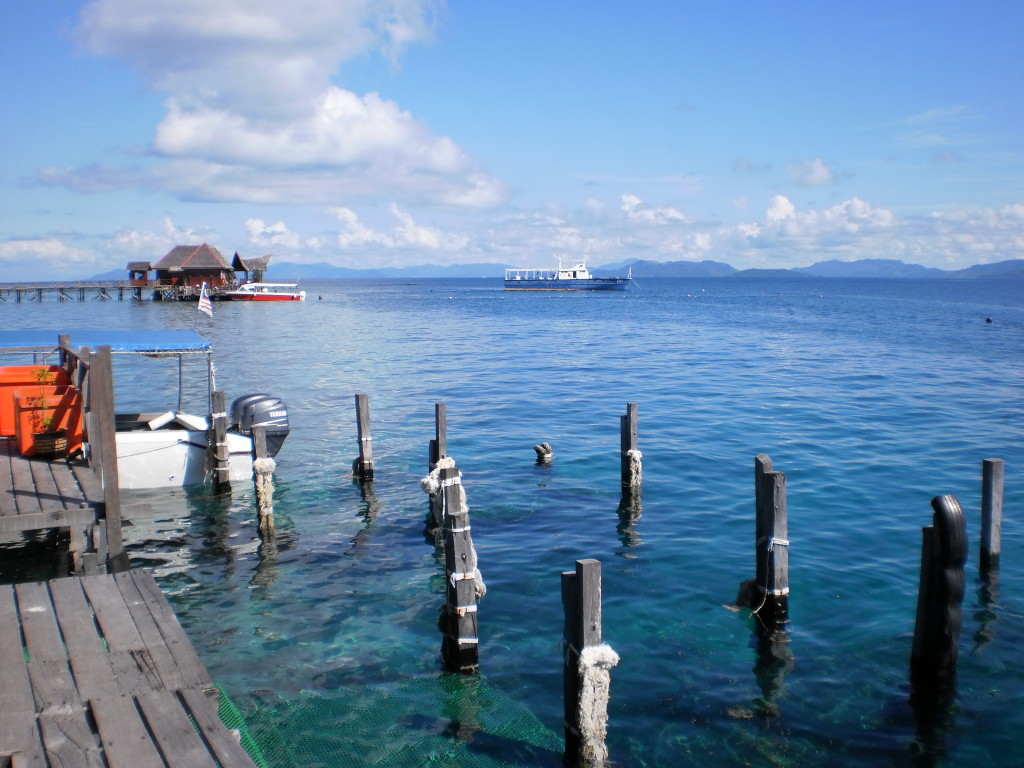 We could use the Scuba Junkie resort here on Mabul to rest and relax between dives and also to eat lunch.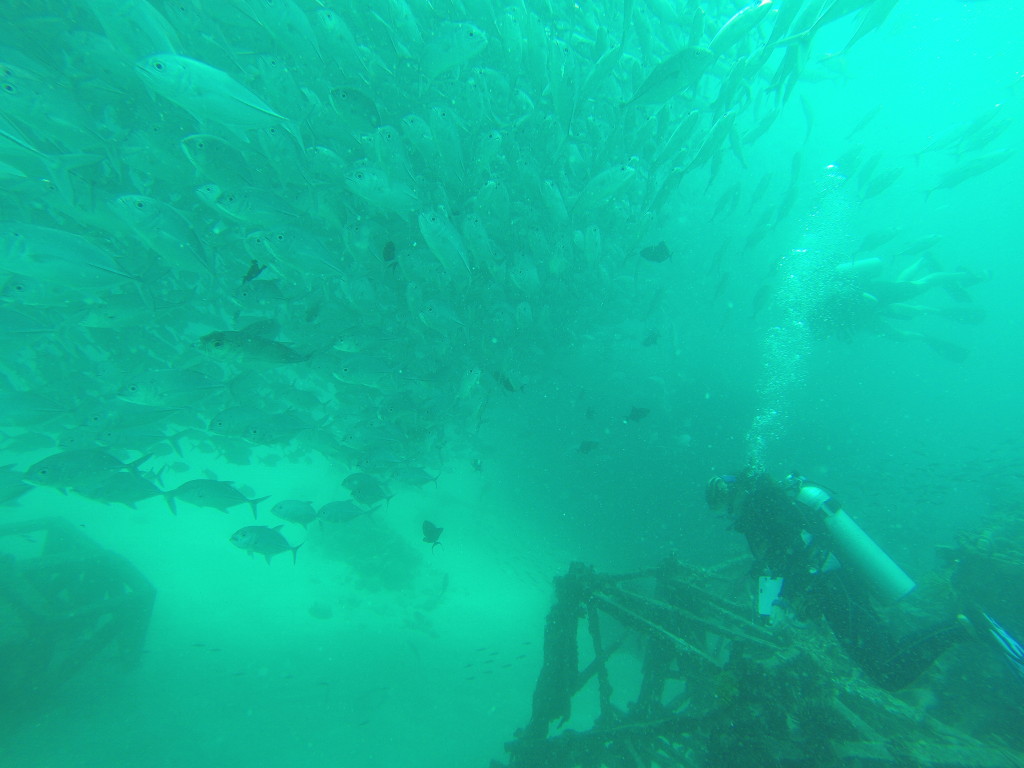 There was huge schools of fish and the visibility was a little down.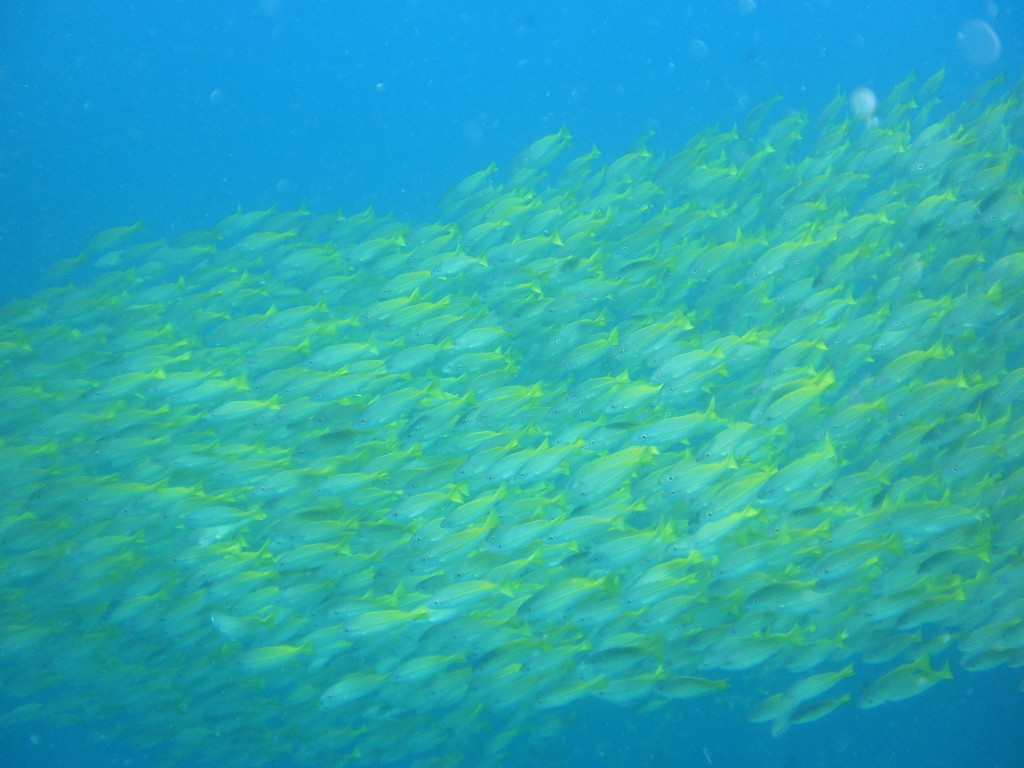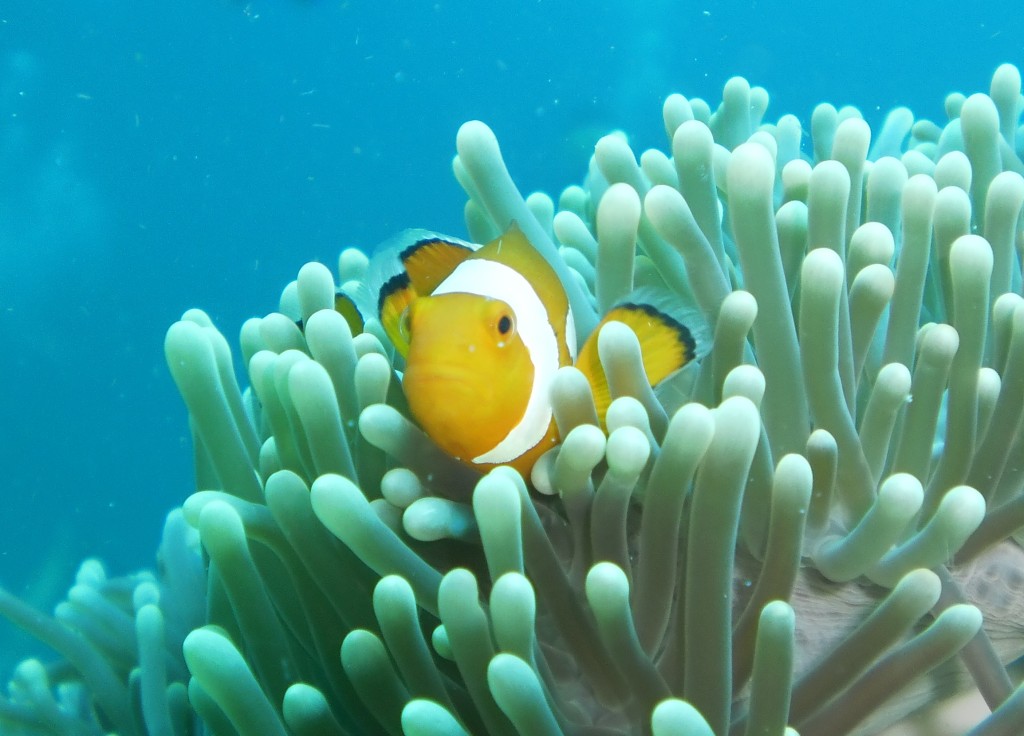 There was so many critters and creatures at every turn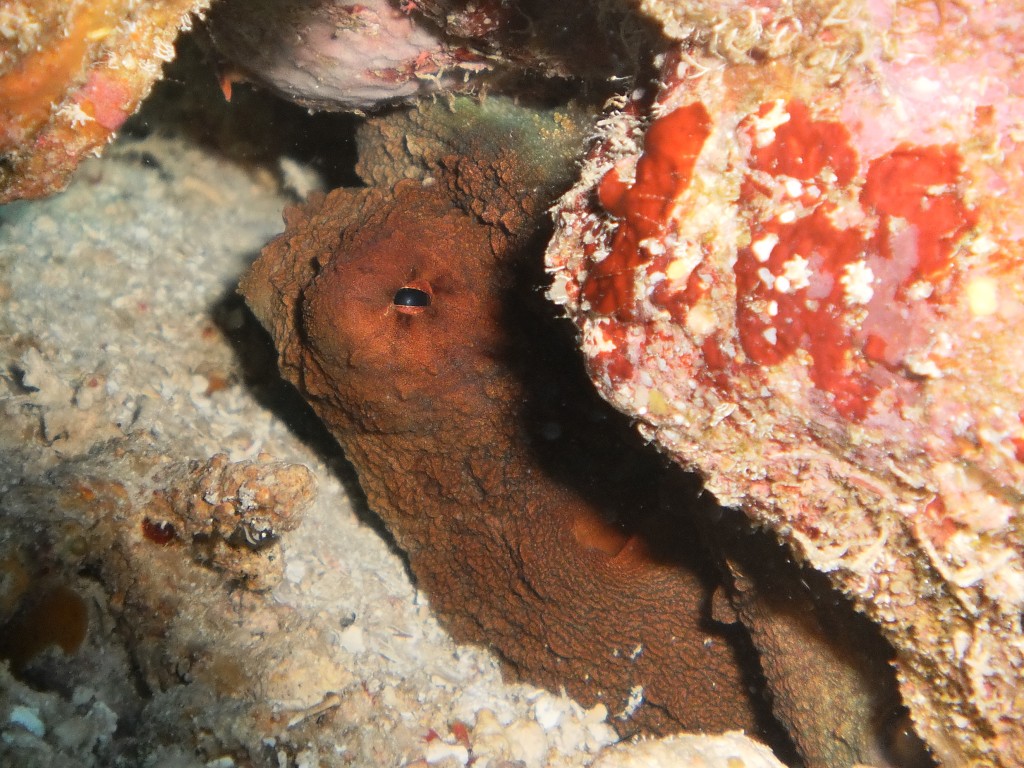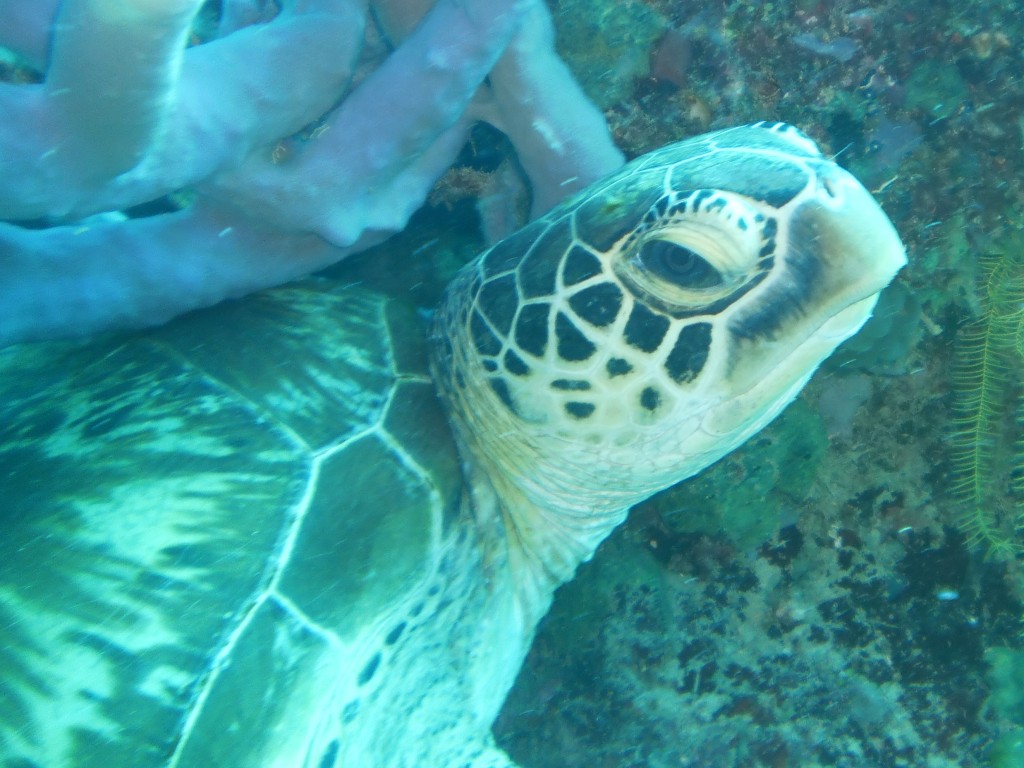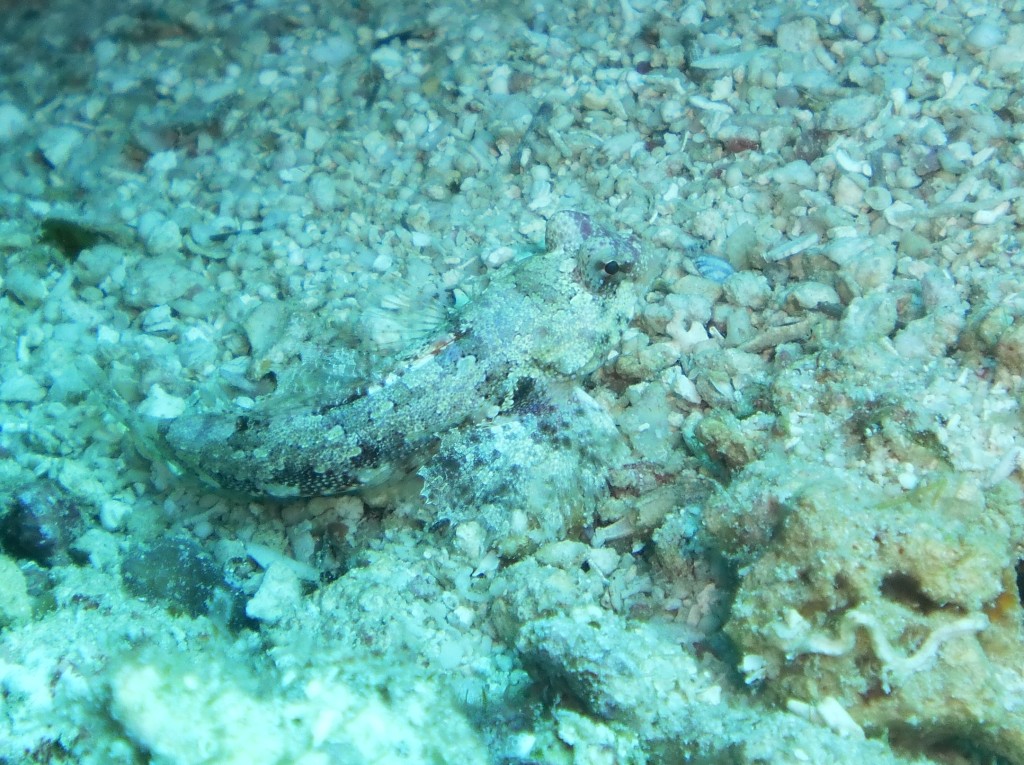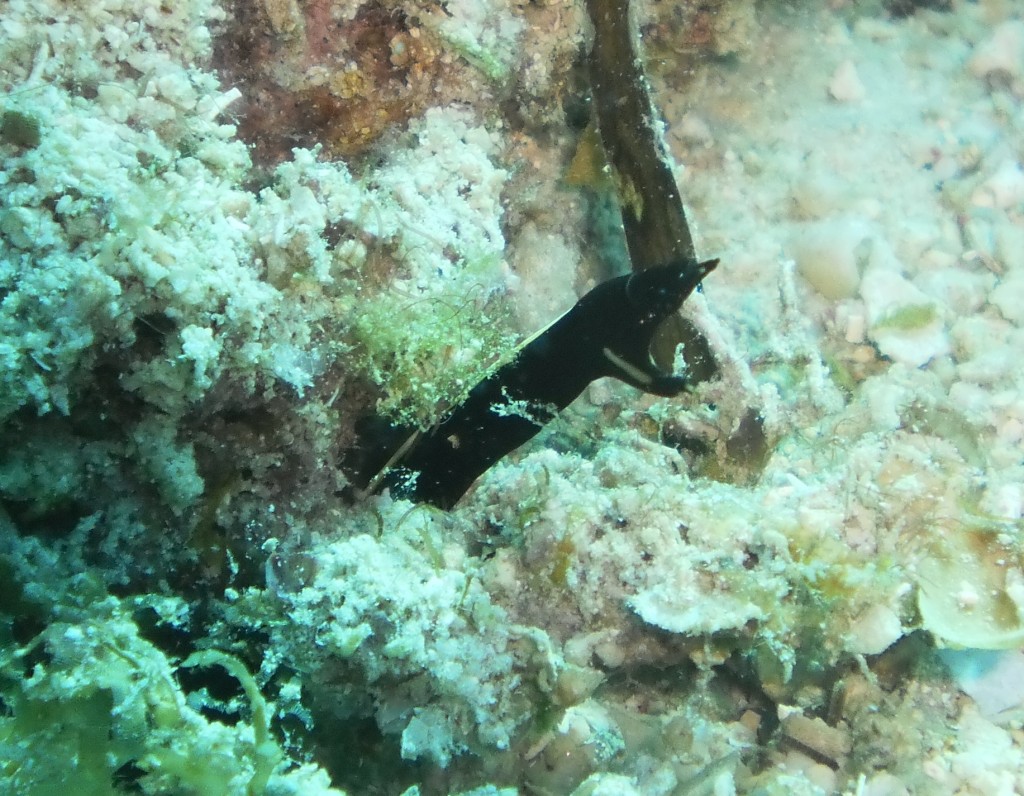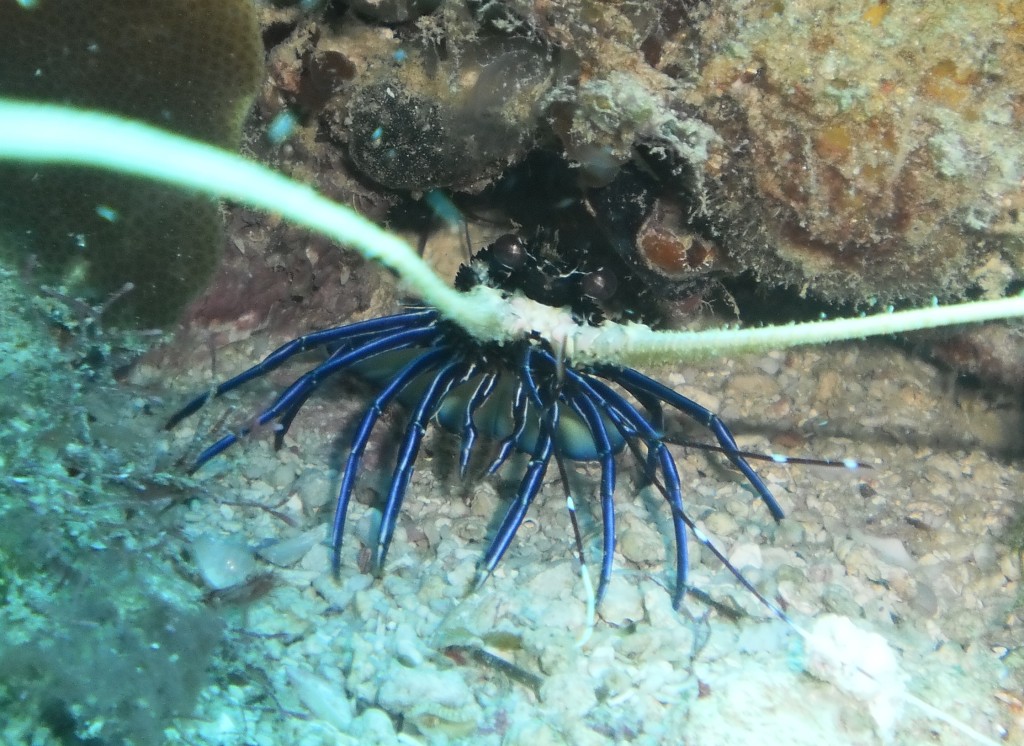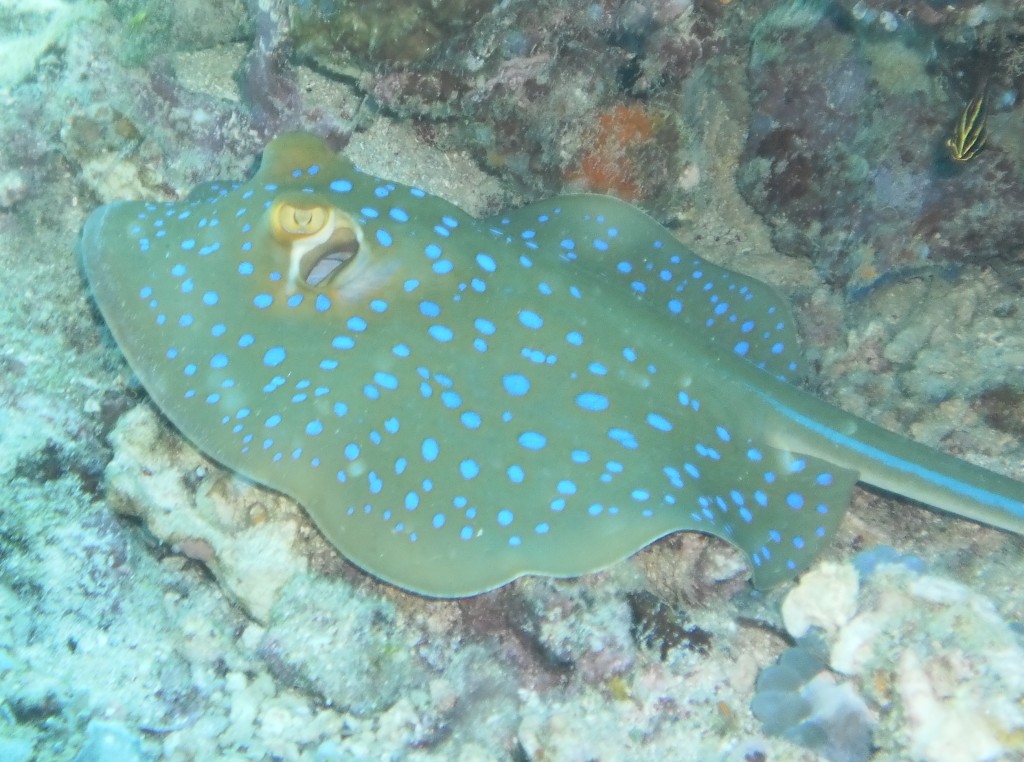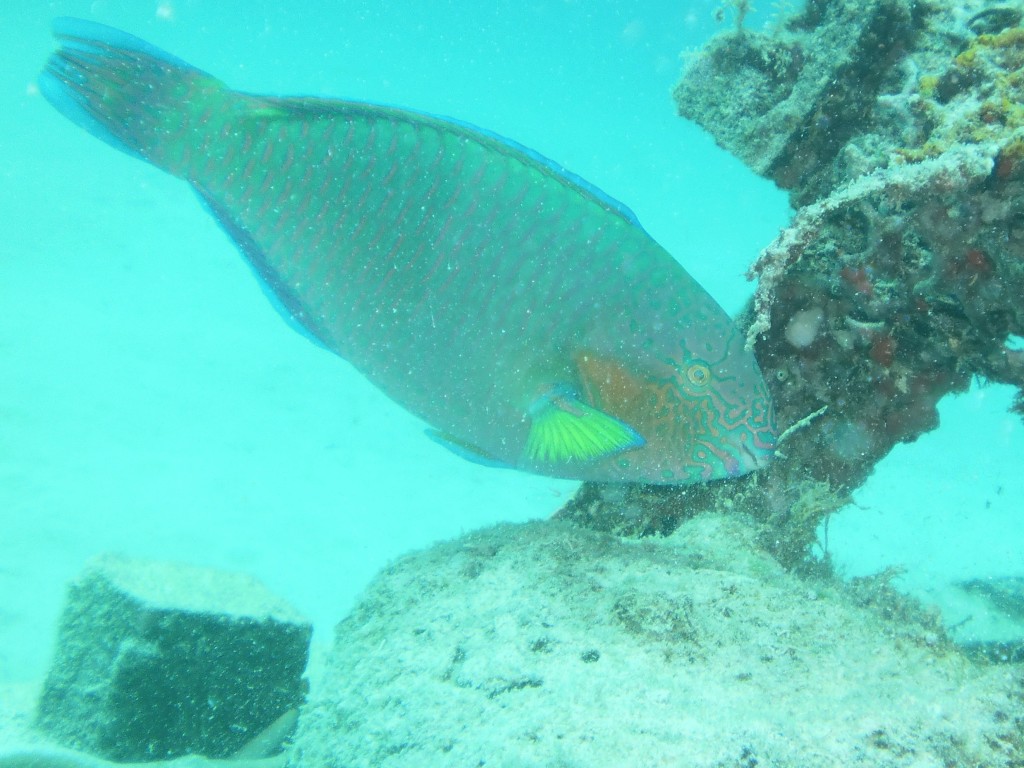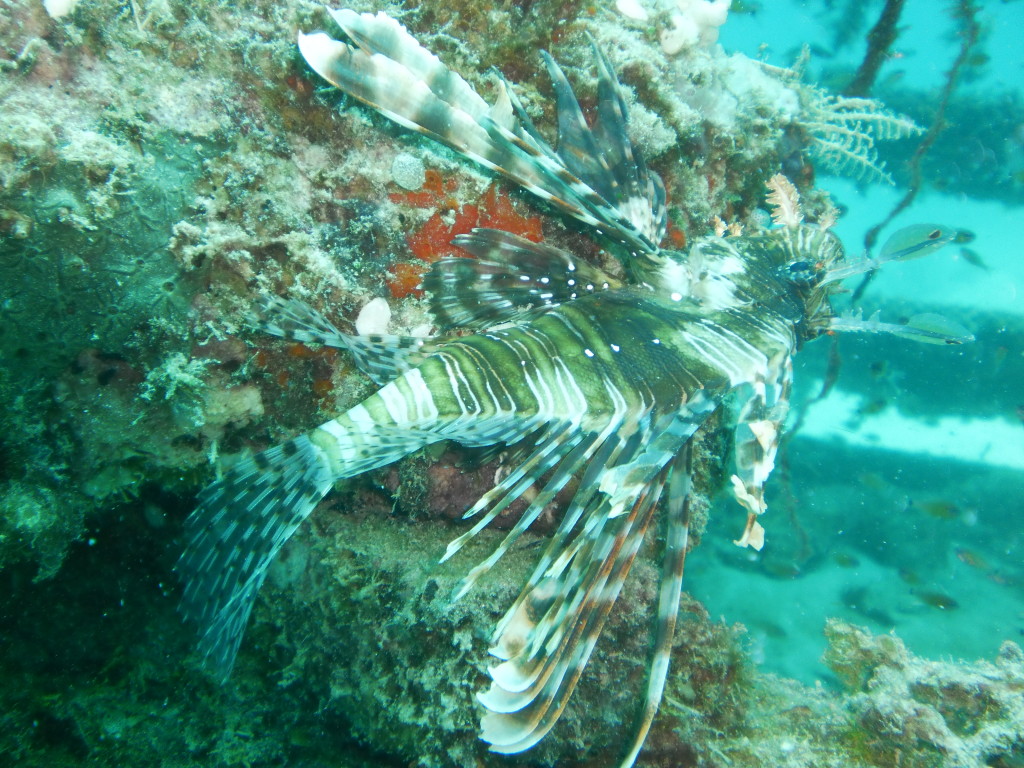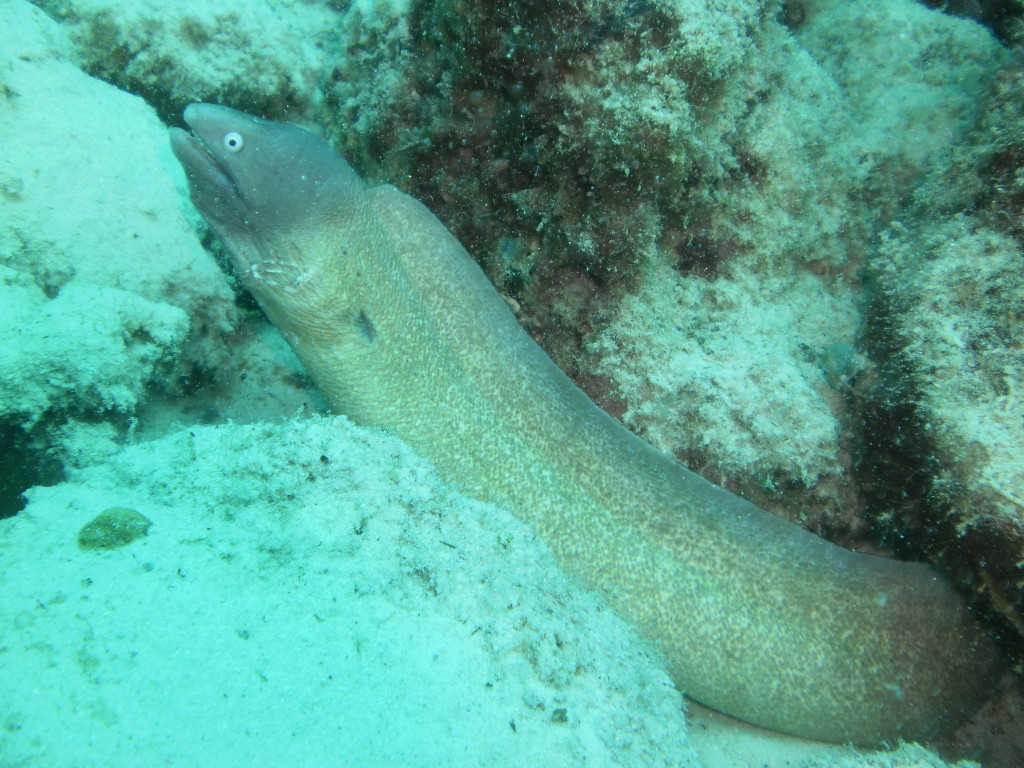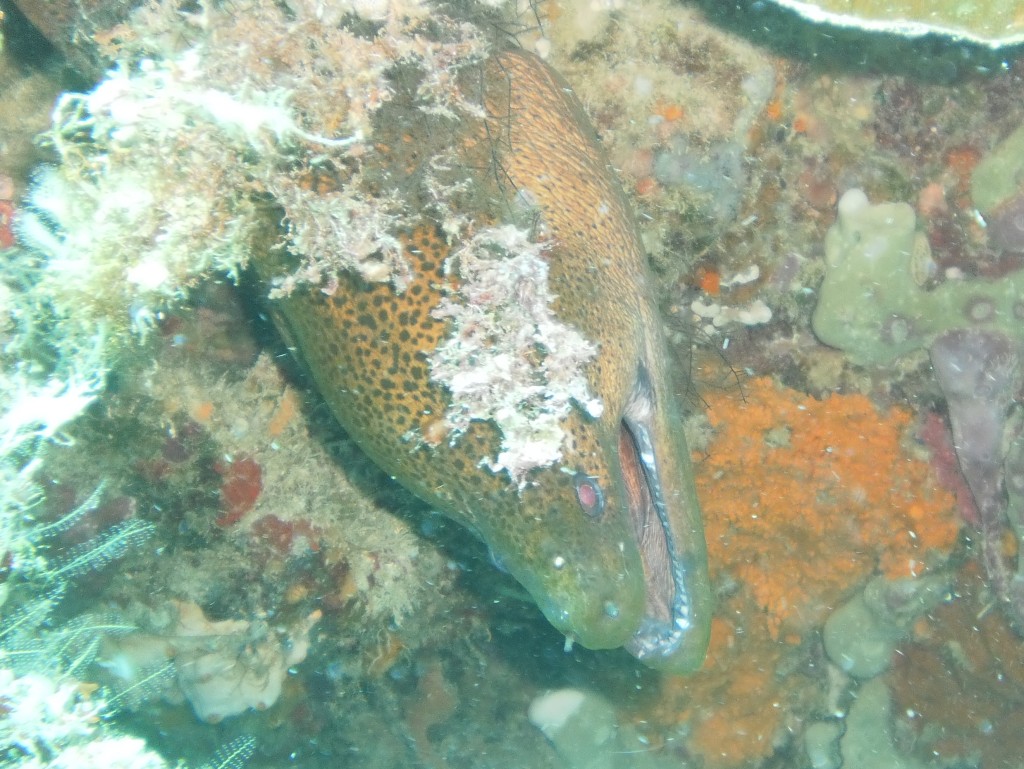 The nudibranchs (colorful sea slugs) were out as well
It was a beautiful day diving – my favorite one of the whole trip in terms of comfort and animals. Many times for a 3 tank dive, you are stuck on a cramped boat in your wetsuit in between dives. For this day, it was nice to come back to the Scuba Junkie Resort on Mabul to relax and eat before and after each dive.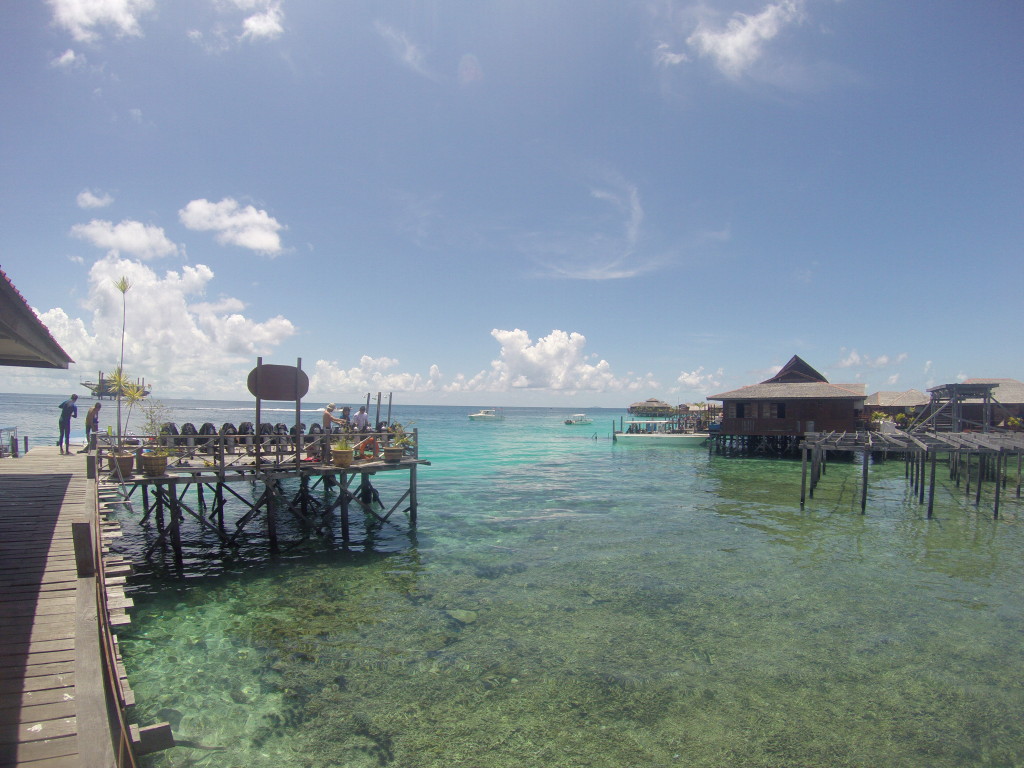 After two full days of diving (6 tanks), we decided to stay in Semporna our last full day in Malaysia. I read my book, played on the internet and backed up my photos. While Semporna is not very pretty, the local food stalls and restaurants have some amazing food.